We received about 400 films overall, and 25 were selected.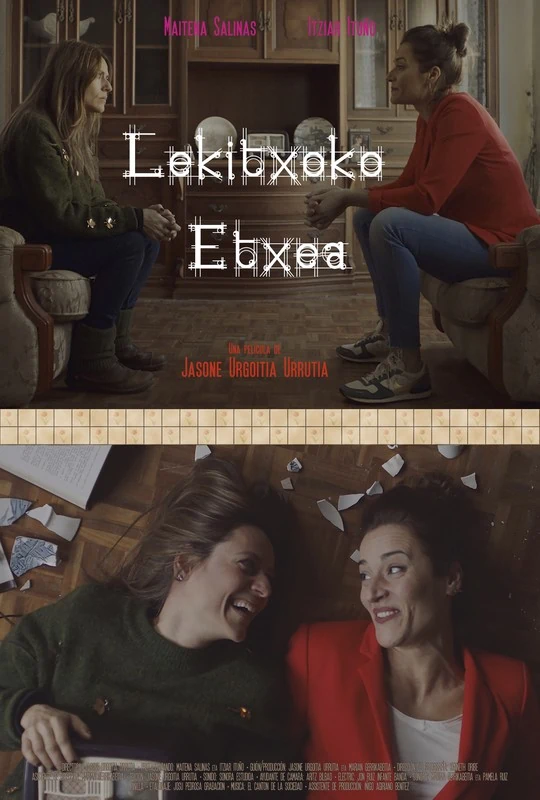 THE HOUSE OF LEKEITIO – WINNER director Jasone Urgoitia Urrutia Spain 18:39 Two sisters that have not spoken to each other in a year inherit the family home. Mysteriously trapped inside, they have no other option than to resolve their problems and come to an agreement.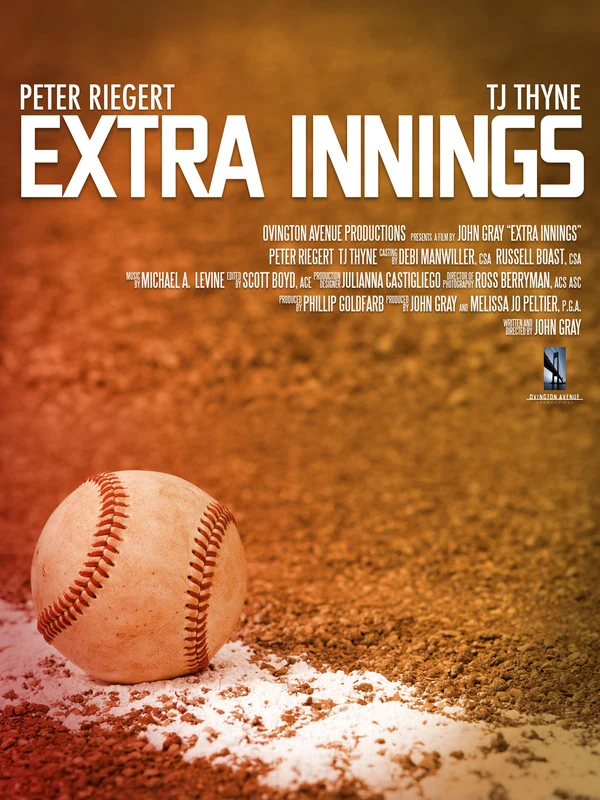 Extra Innings
Director John Gray United States 8:34 A reporter interviews the manager of the Boston Red Sox in an attempt to uncover secrets from his past.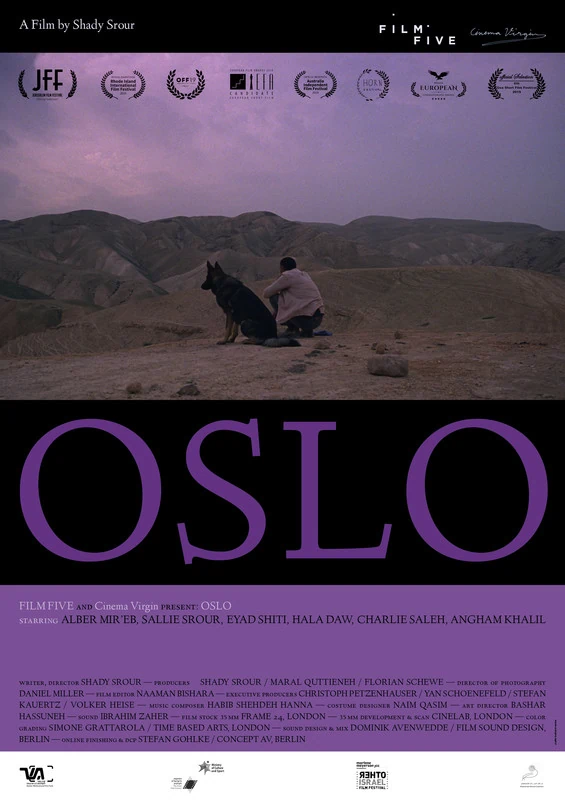 Oslo
Director Shady Srour Israel 15:50 Ziad, a Palestinian day laborer, is denied entry into Israel for work that day. Not wanting to return home empty handed after promising his daughter meat for dinner, he needs to get creative. A poetic and tragic reflection on the everyday struggle of Palestinian breadwinners.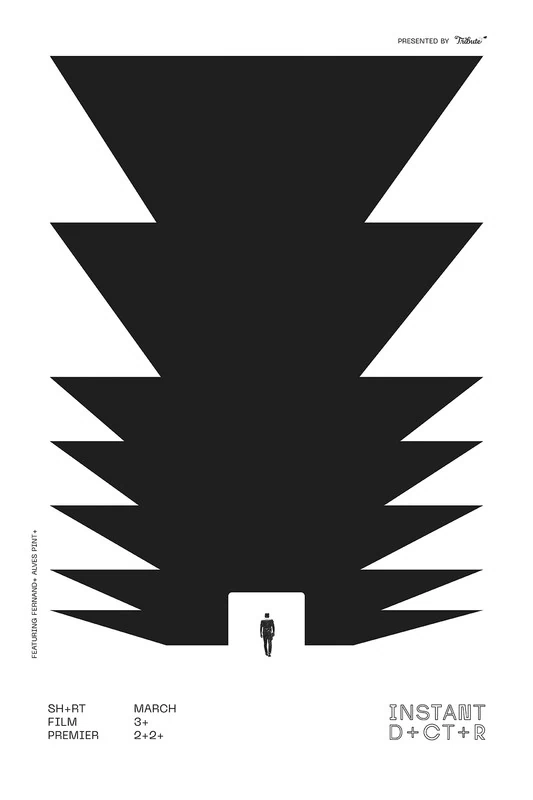 INSTANT DOCTOR Directors Youth, Diogo Gameiro United States 6:40 What will the future of healthcare hold? Will algorithms eclipse doctors entirely? We hope not. Instant doctor is a short film to show appreciation for doctors and healthcare human workers everywhere.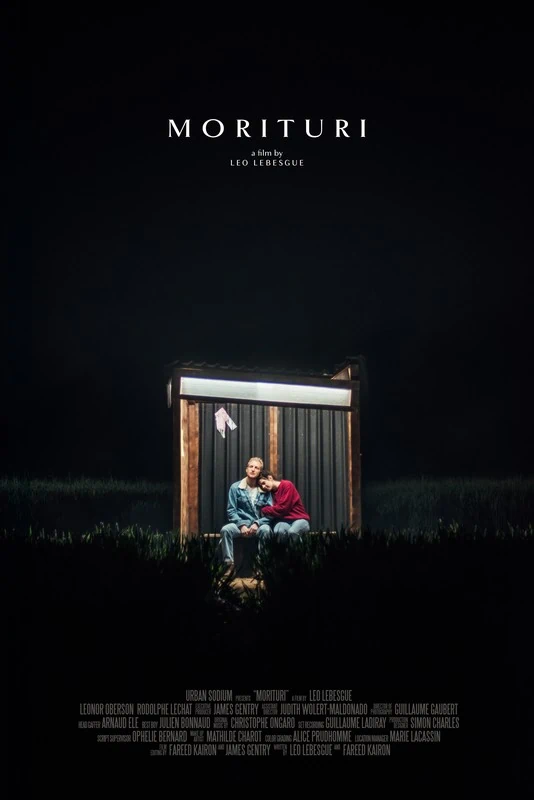 M O R I T U R I Director Léo Lebesgue France 16:22 It's been six months. Six months Marie has not seen her brother, Max. One night she wakes up at a bus stop, a place she and her brother used to spend a lot of time together. And, out of nowhere, Max finally decides to show up.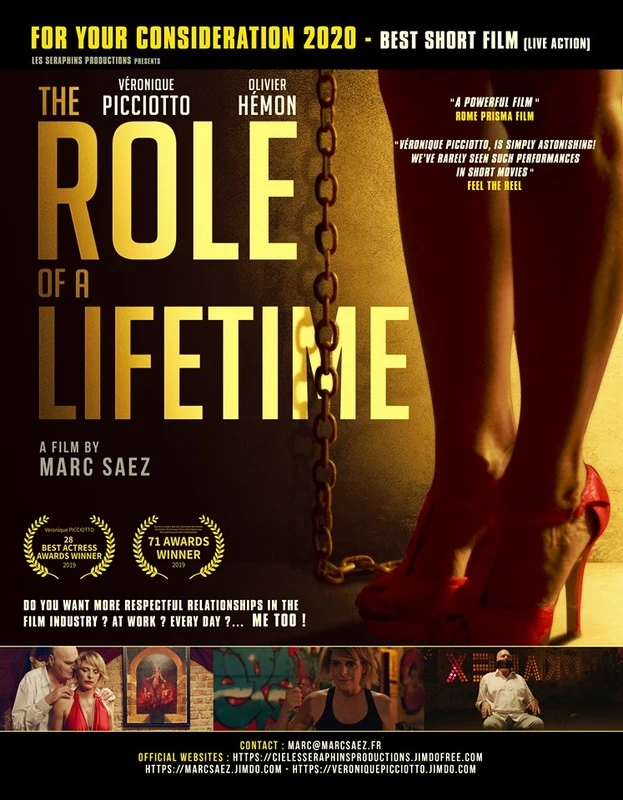 THE ROLE OF A LIFETIME Director Marc Saez France 13:56 A man, a woman, a payback.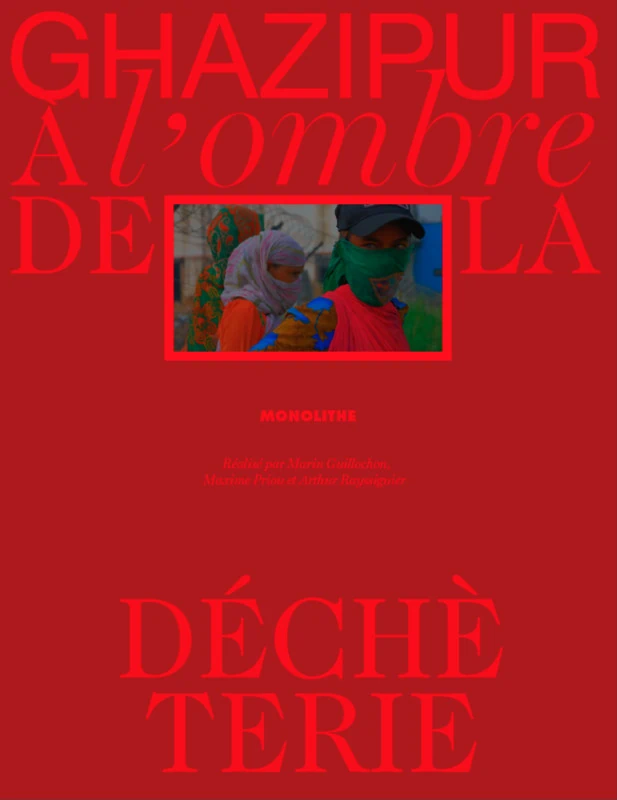 Ghazipur, in the shadow of the landfill – WINNER Directors Maxime Priou, Arthur Rayssiguier, Marin Guillochon France 29:00
You can only see it overhanging the horizon, the waste mountain of Ghazipur. As tall as the Taj Mahal, 70 meters of garbages rise above the city that surrounds it, New Delhi. Located in the eastern part of the capital, it exists since thirty years. Its growth quickly became out of control: here converge the millions of tonnes of garbages from a megalopolis estimated at 30 millions inhabitants.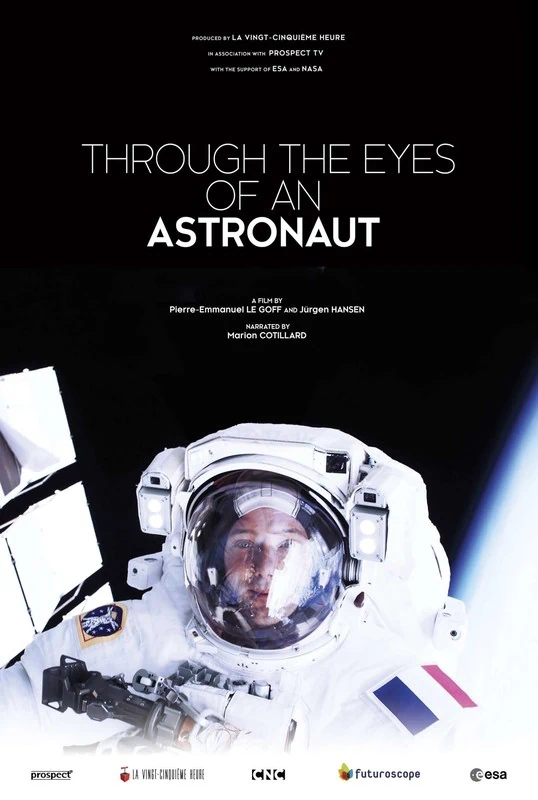 THROUGH THE EYES OF AN ASTRONAUT – PRIX DU JURY
Directors Pierre-Emmanuel Le Goff, Jurgen Hansen France 28:00
Take a ride into space with the European youngest's astronaut Thomas PESQUET and the Nasa's astronaut Peggy WHITSON, world record holder for longest time spent in space. Relive their extraordinary 6-month space journey with an immersive power of IMAX LASER 4K technology and spatialized sound!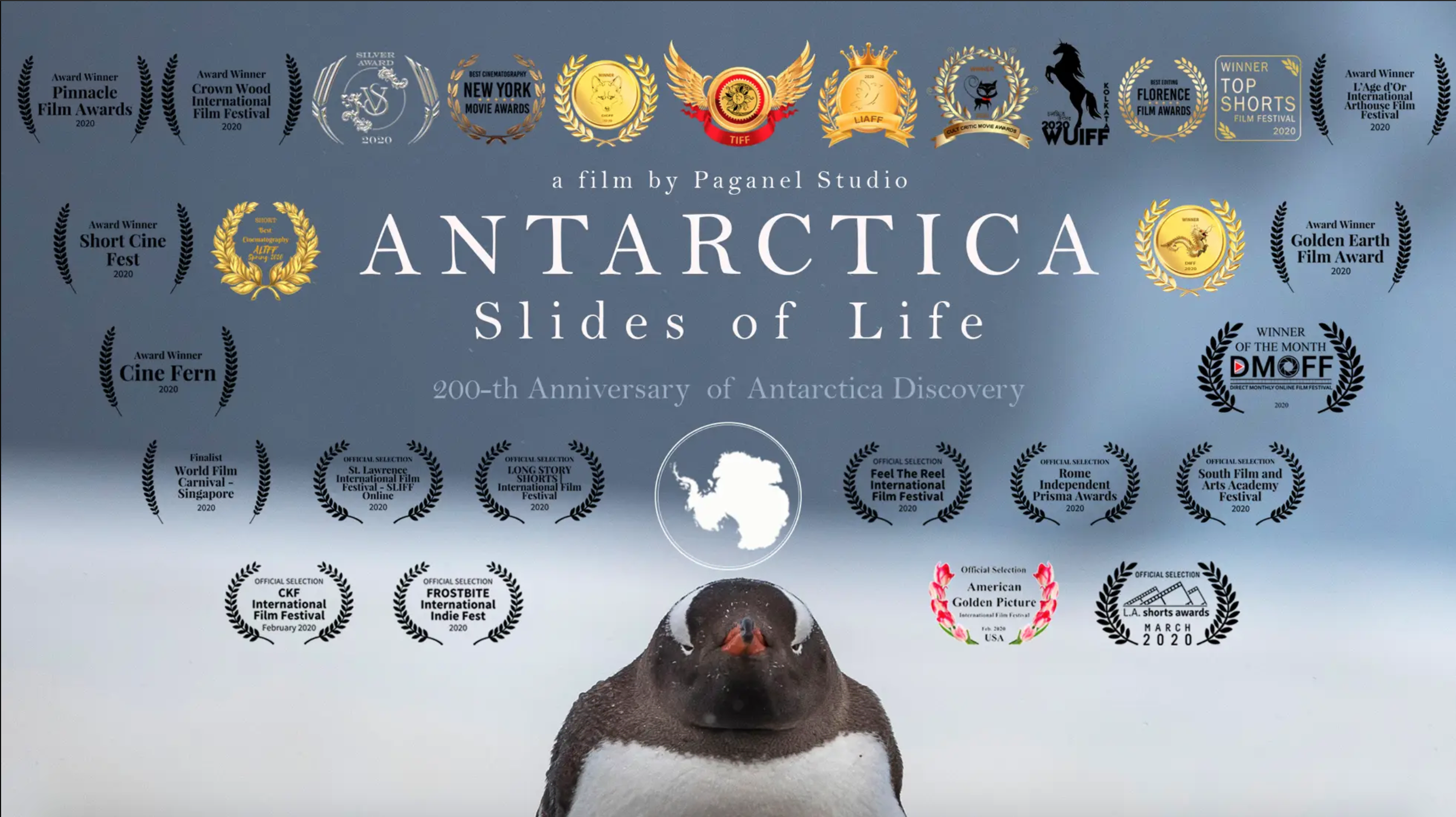 ANTARCTICA. Slides of Life Director ANDRII ANDREIEV Ukraine 7:17 Antarctica – unique place on the Planet Earth. It is like a time machine when you get to the world where the animals are not afraid of the human beings like it was long time ago. The times when they did not know that the humans can hurt them. The place where you get to the illusion of harmonious co-existence of them and us. The place where your mind relaxes in pleasure among these amazing landscapes 360 degrees around.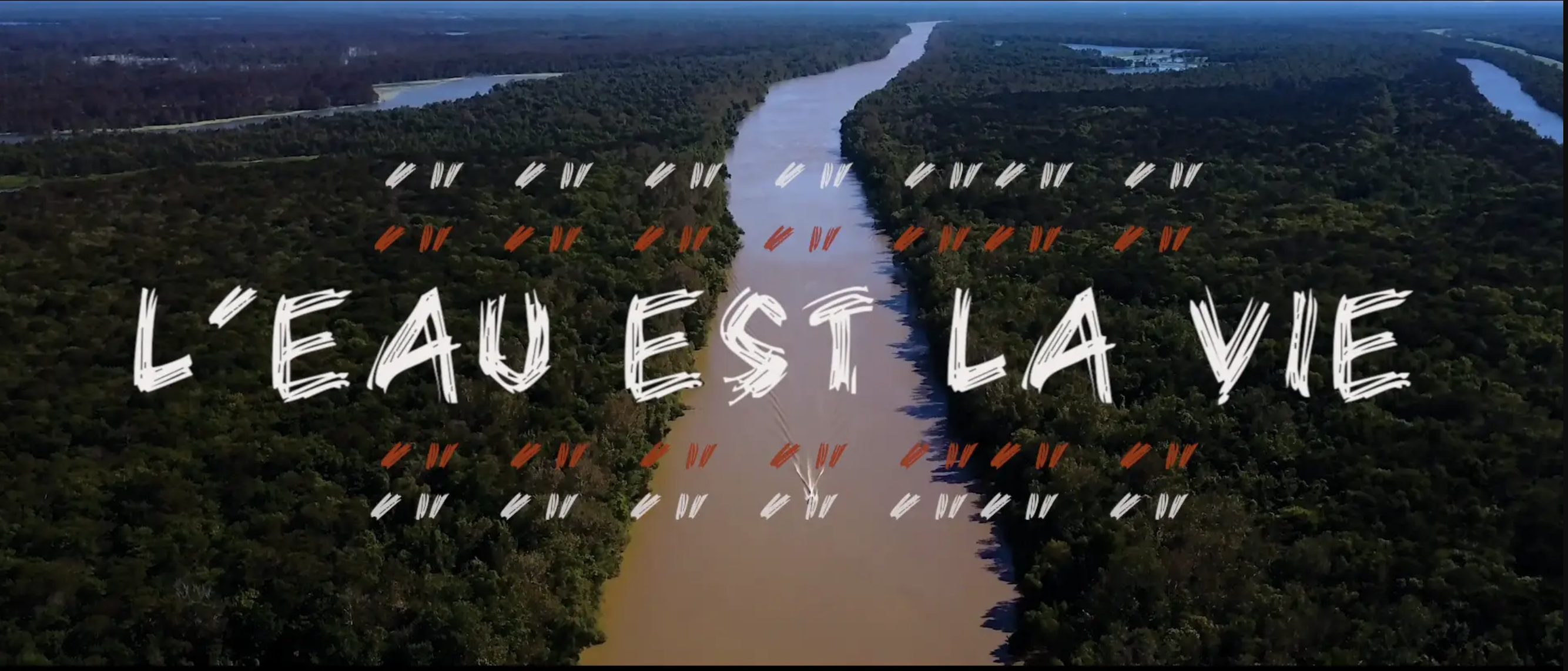 L'EAU EST LA VIE (WATER IS LIFE): FROM STANDING ROCK TO THE SWAMP Director Sam Vinal United States 24:17 LOGLINE On the banks of Louisiana, fierce Indigenous women are ready to fight—to stop the corporate blacksnake and preserve their way of life. They are risking everything to protect Mother Earth from the predatory fossil fuel companies that seek to poison it.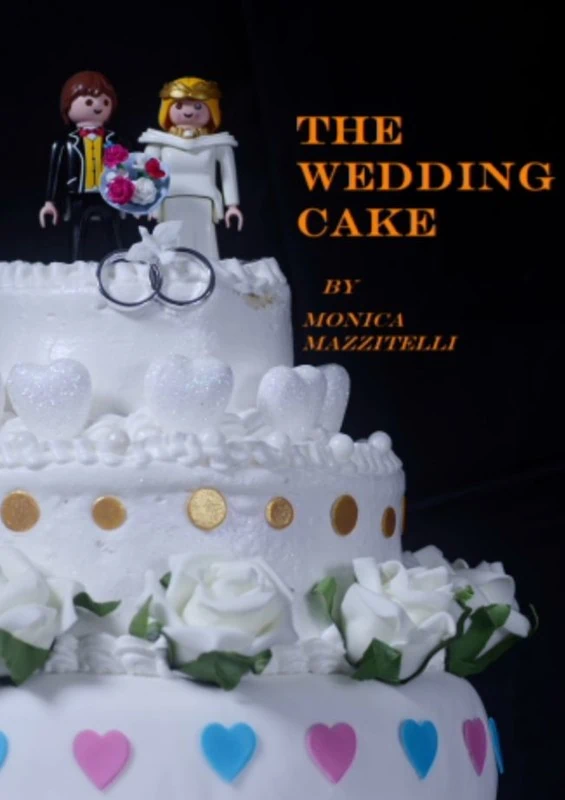 THE WEDDING CAKE – WINNER This image has an empty alt attribute; its file name is 2cedc76b53-poster.jpg Director Monica Mazzitelli Sweden 3:58 A young woman is forced to become a prostitute in order to settle her ex-husband's debts. Her destiny is narrated through Playmobil figurines and a wedding cake that disappears along with the woman's illusions.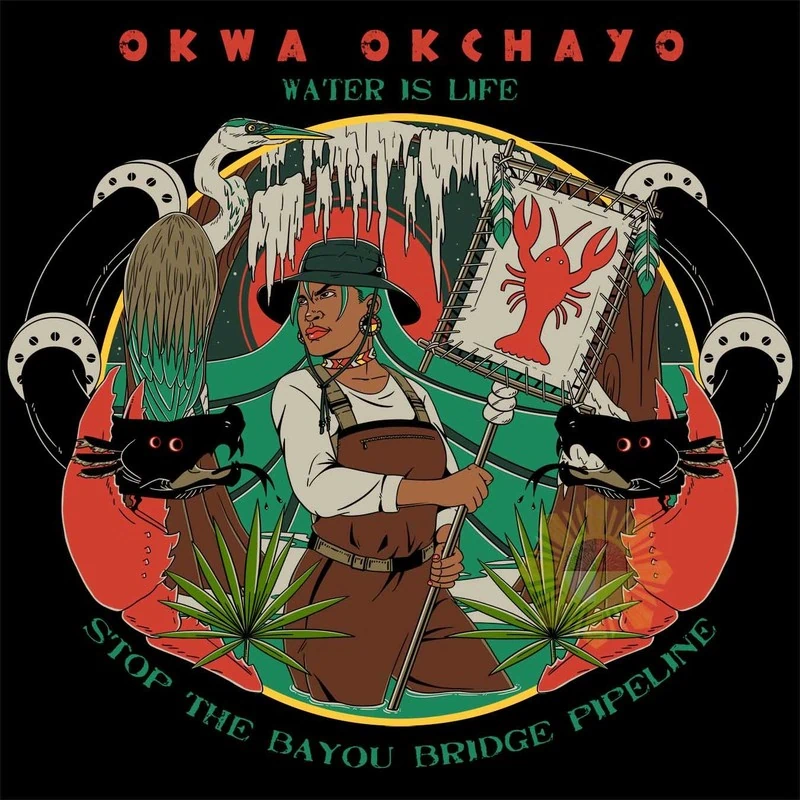 INCIDENTS – WAY HOME Director Jessica Laurén Sweden 7:15 An autobiographical film about men getting in the way, divided into three chapters; 12 years, 18 years and 24 years. Each chapter is about an incident of sexual harassment when director Jessica is on her way home.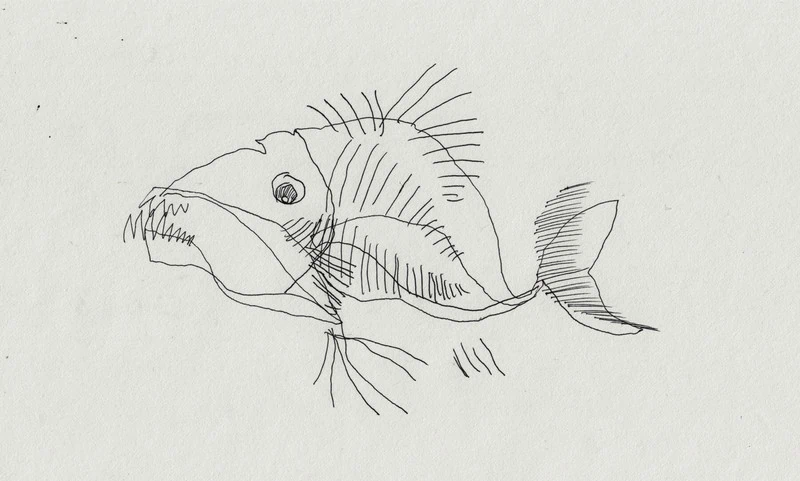 STRANGE FISH Director Steven Subotnick United States 3:45 The blindness of evolution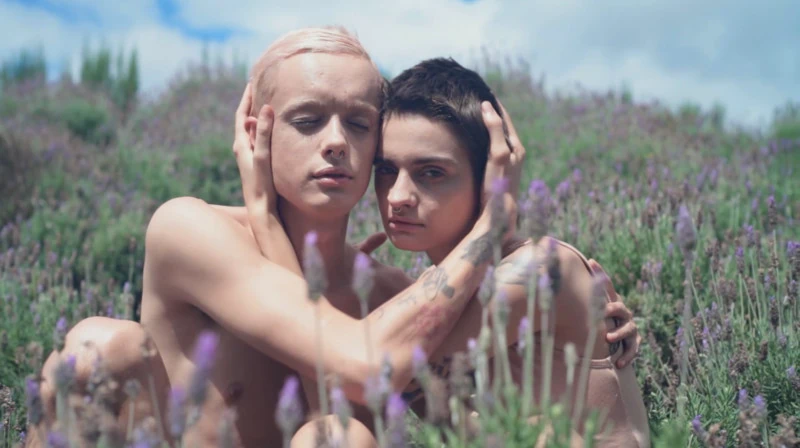 SUPERNOVA – WINNER
Director Laís Sambugaro Brazil 3:14

A reflexion about nature, culture, control and sexuality.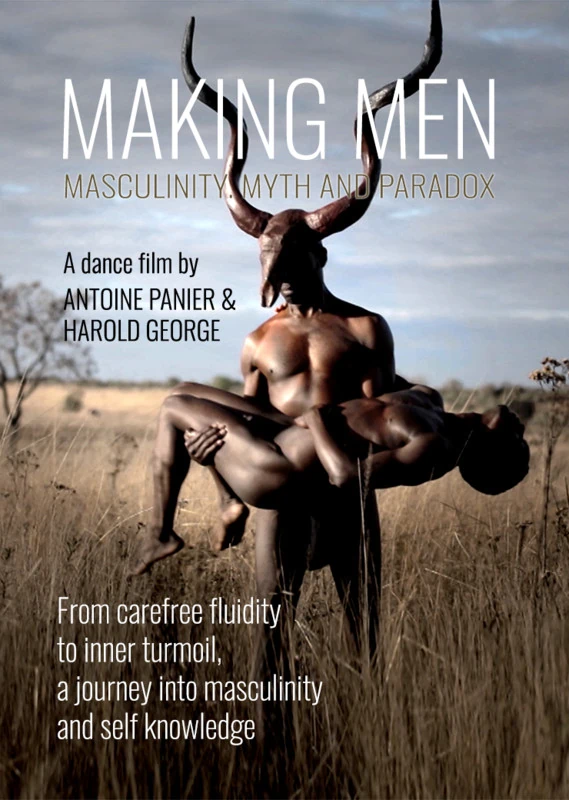 MAKING MEN
Director Antoine Panier Belgium 10:00
Making Men examines the question of masculinity. This dance film zooms in on 4 individuals in the process of becoming men. As is expected, they proceed unquestioningly into manhood through various stages of their lives, adopting the clearly coded characteristics allowed by society. However, a feeling of unease, in the very depths of their being, oppresses them. They feel uncertainty but also something else, harder to define…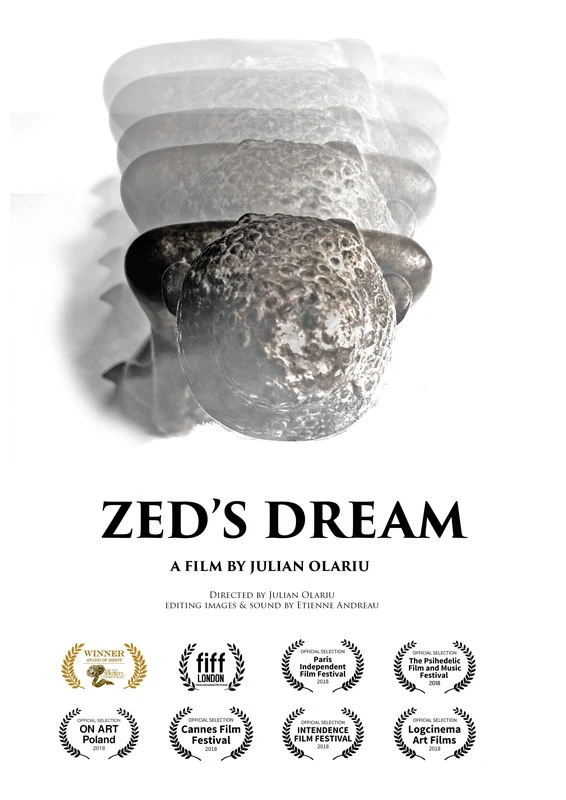 ZED'S DREAM
Director Julian OLARIU France 6:00

He left. Everyone said he disappeared. His room, his belongings, his documents, everything remained as if he would come back. A few days later, I felt he was still there but no one could see him. I saw him several times : in India in 1937, in Bucharest in 1979, in a garden in Paris in 2010, on a bridge in Nashville in 2016, and for the last time, in the subway in New York in 2017. I don't know if he recognized me but I'm sure he KNOWS.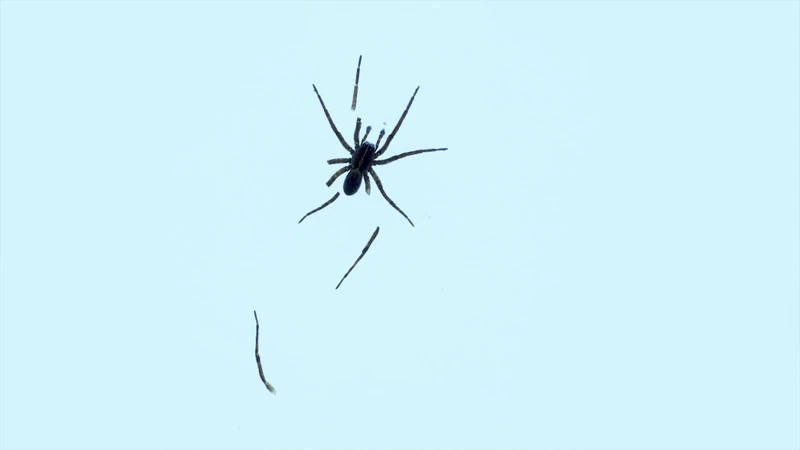 BETH's THREE O'CLOCK WITH DR. HARLOW
Director Emma Penaz Eisner United States 2:06

Beth discloses a recent dream to her analyst. A vivid study of casual brutality and failed empathy, this surrealistic film intermixes stop motion animation with live action sequences.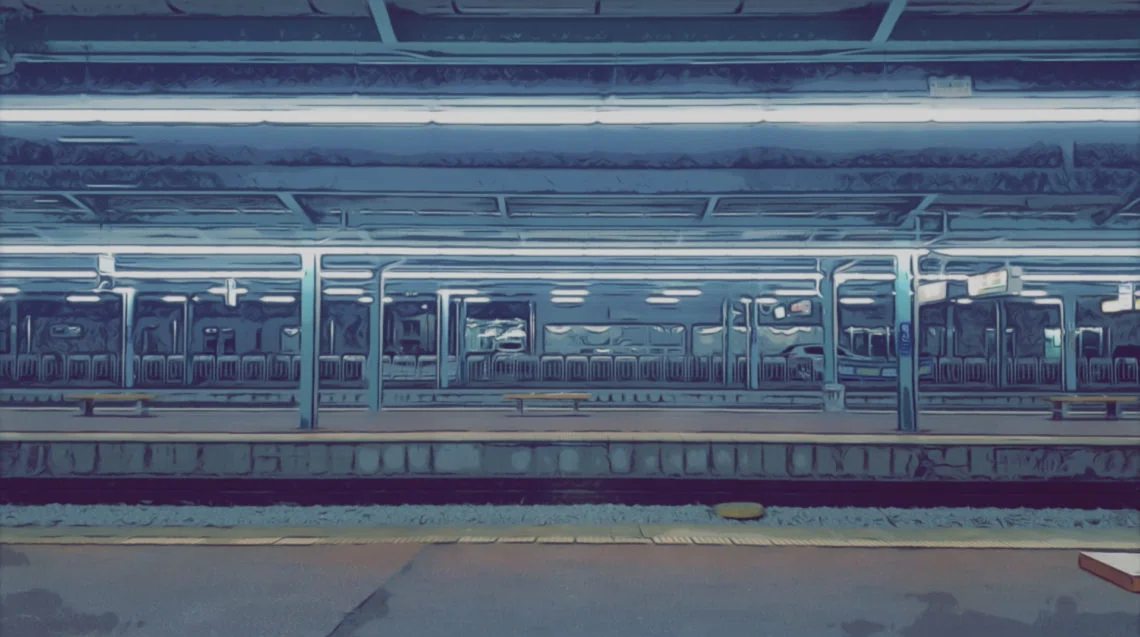 PYKNOLEPSY Director Seung-Eun Jung Korea, Republic of 5:00 This film was produced for criticizing the speed-driven modern society through high-speed train, using Paul Virilio's concept of Pyknolepsy.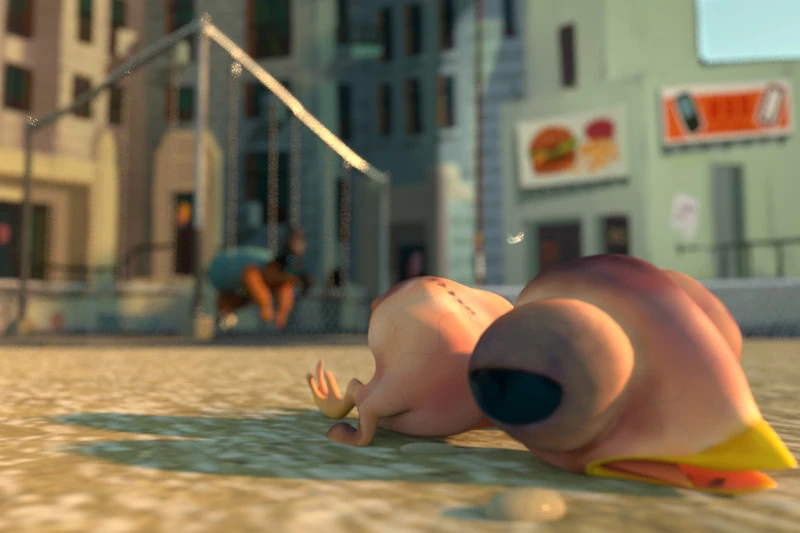 SWING – WINNER
Director Mari Jaye Blanchard United States 5:30

On the playground, a frustrated girl's jealousy clouds her inner thoughts and takes her deeper into hell, where a simple solution eludes her.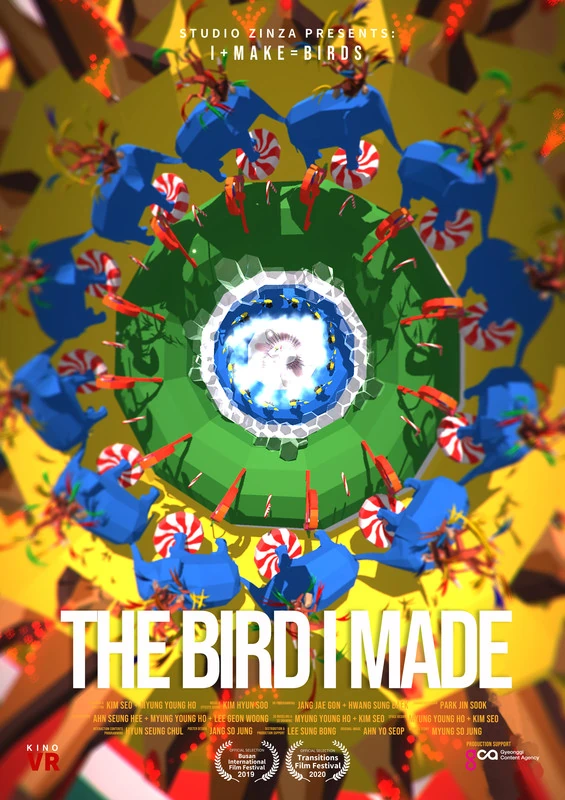 THE BIRD I MADE
Directors Seo Kim(Minkyung Kim), Youngho Myung Korea, Republic of 15:00

It's a VR film based on a boy's natural observation journal, The Bird I Made. After the fourth nuclear explosion, all humans and creatures perish. In the world, only the souls of birds and the plastic sculptures made by humans are floating in the sky. You will become one of the pieces and join the process of combining the souls of the birds with the pieces to create a new world of birds. From now on, the feast of wonderful birds awaits you.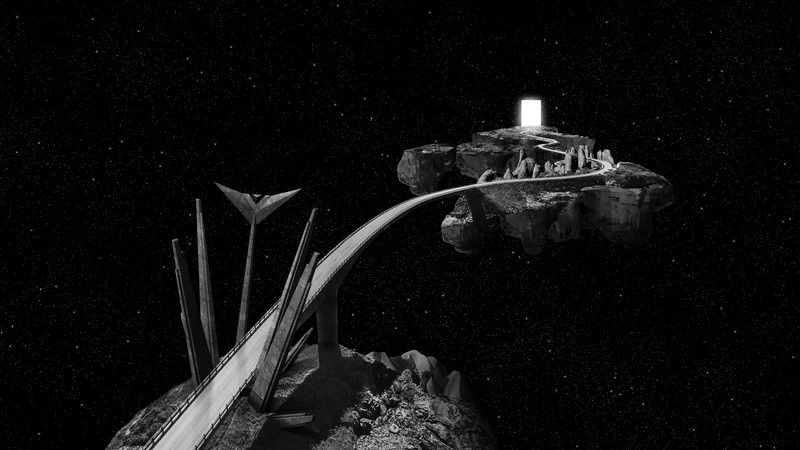 REFUGEE – WINNER

Director Morgan Matyjasik in Music Video France 4:55

Guided by the stars, a biker explore the cosmos on the roads of an imaginary world.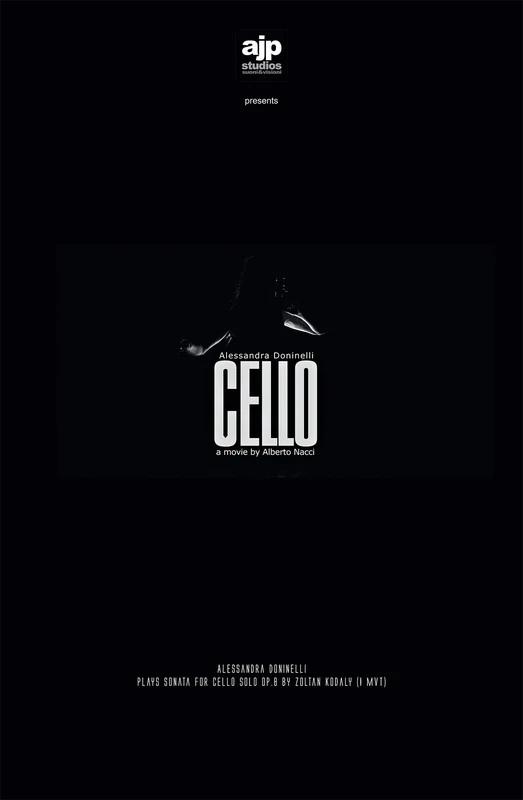 CELLO
Director Alberto Nacci Italy 9.10

CELLO is the 11th short film of the Body&Sound series by Alberto Nacci. A movie about the relationship between a Swiss musician (Alessandra Doninelli) and her musical instrument (cello). Written and directed by Alberto Nacci Alessandra Doninelli, cello Music by Zoltan Kodaly I movement Sonata for Cello Solo op. 8. Audio recording by Dario Ravelli/ Suonovivo Recording Studio Produced by Alberto Nacci/ajpstudios.

Join us for your 2022 Edition
Demetera 2022 will take place at Le Point Ephémère, one of the most vibrant cultural venues in Paris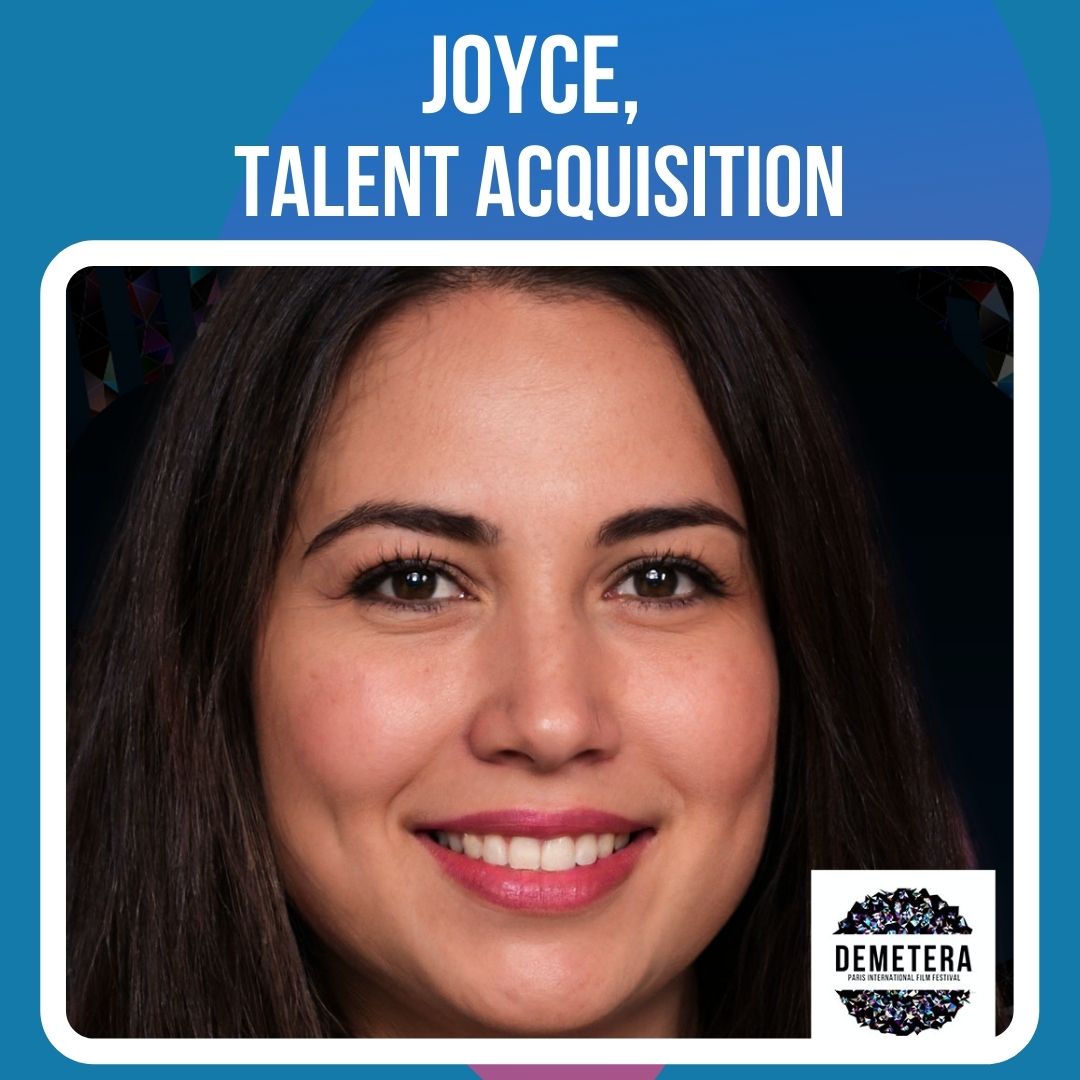 Want to join us for an extraordinary journey? Please drop us a line at contact@demetera.org