We received about 400 films in the narrative short section, and 28 were selected.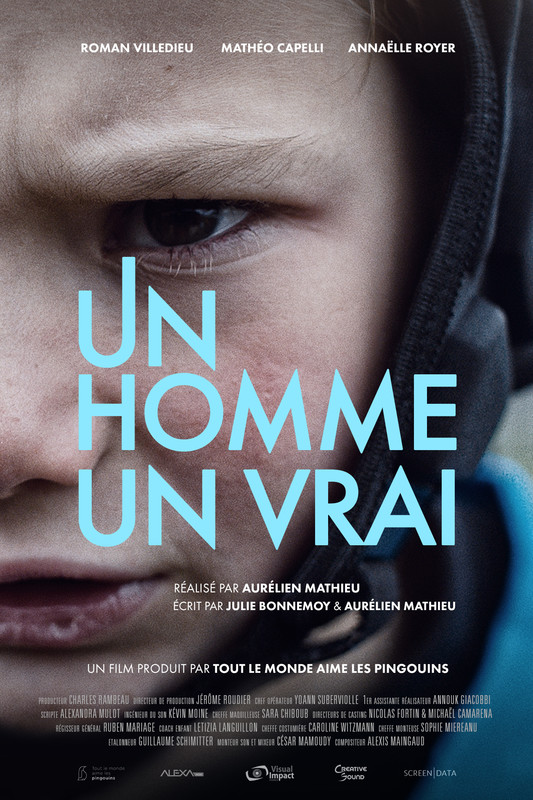 A father share with his son his vision of masculinity during a rugby training.
Runtime: 3 minutes
Completion Date: June 1, 2019
Country of Origin: France
Language: French
"Nikon film festival 2019": Finalist
"Très Court International Film Festival": Sélection française
"Paris Lift-Off Film Festival": Best Local Film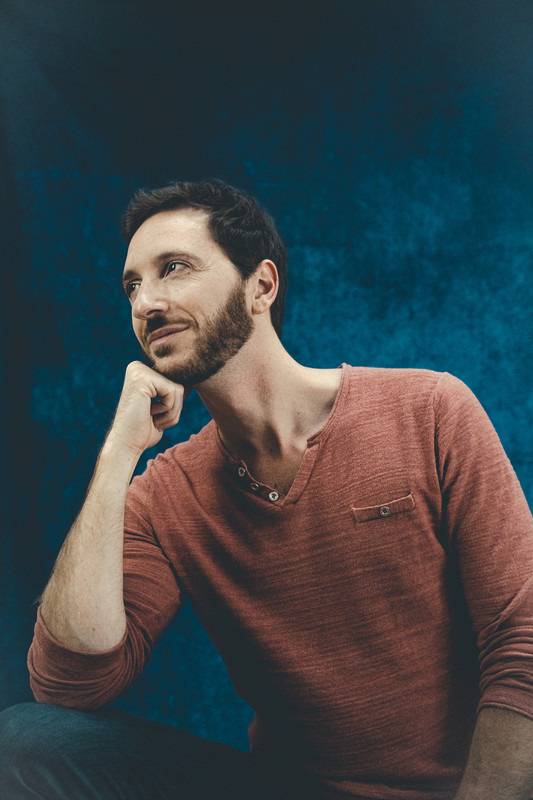 Aurélien Mathieu (born in 1988 in Annecy) is a French film director, screenwriter and photographer. He studied at the ESRA Film School in Paris.
He experienced several positions to get an insight of all the jobs necessary to make a film.
In 2018 and 2019, he directed two short-movies which ended finalists at the Nikon Film Festival.
Both were well received by famous french directors and by the press. He is currently finishing the script of his first long feature film.
Aurélien Mathieu's Introduction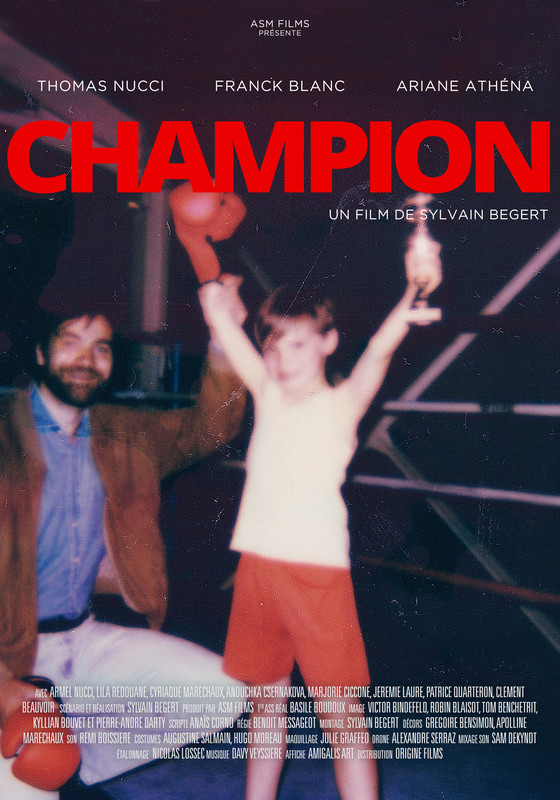 Champion
Mathieu, an ordinary father in his forties, decides, for some unknown reason, to go back to boxing. He is far from being as big as Mike Tyson and hasn't worn gloves since he was 15 years old... However, he goes headlong and organizes a confrontation with a professional boxer.

Sylvain Begert: Director
Vladimir Feral: Producer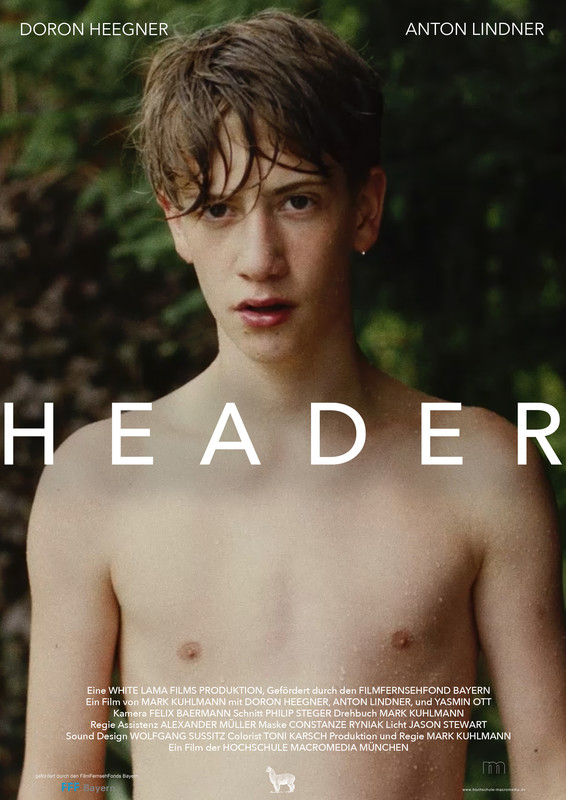 Header
When Lars (13) gets further and further behind in the initially still funny duel with his brother Kai (11) and thus also threatens to lose the love of his mother, he is faced with a decision: Will he fight against his unfairly playing brother or will he give up?

Mark Kuhlmann: Director, Writer, Producer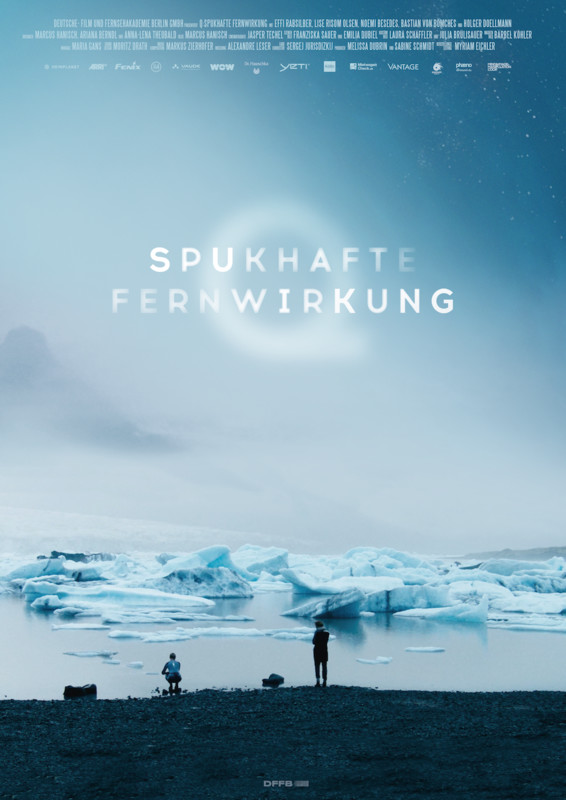 Q-Ghostly
In the future. A hi-tech-lab. Scientist P is testing quantum-gynoid Q and sets off on a mission to an undiscovered nature. On the journey she discovers a ghostly remote effect between herself and the robot. Will she maintain in control, when nature starts changing?
Marcus Hanisch: Director, Writer Anna-Lena Theobald: Writer Ariana Berndl: Writer Melissa Dubrin: Producer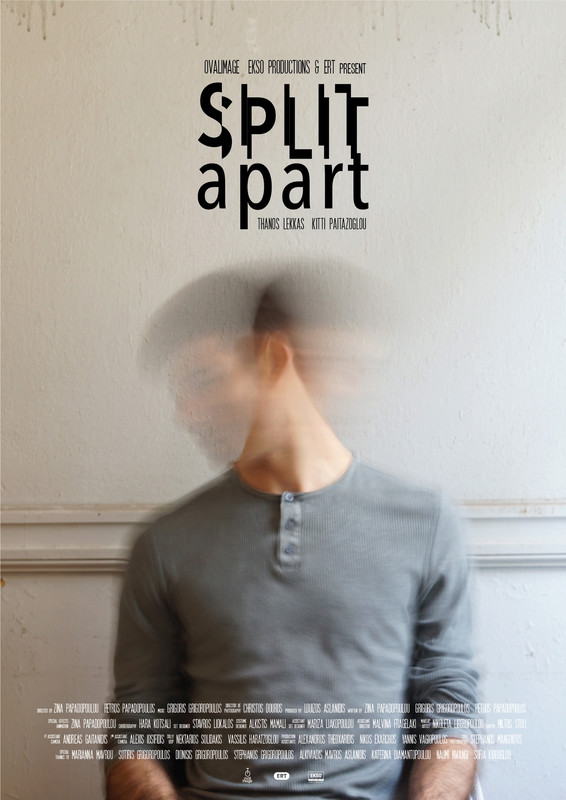 Split Apart
In a single-tone, vertical city, a lonely man. He stands out as he stands out from his selves. Divided, split. Trying to fit in, to synchronize.

Zina Papadopoulou: Director, Writer Petros Papadopoulos: Director, Writer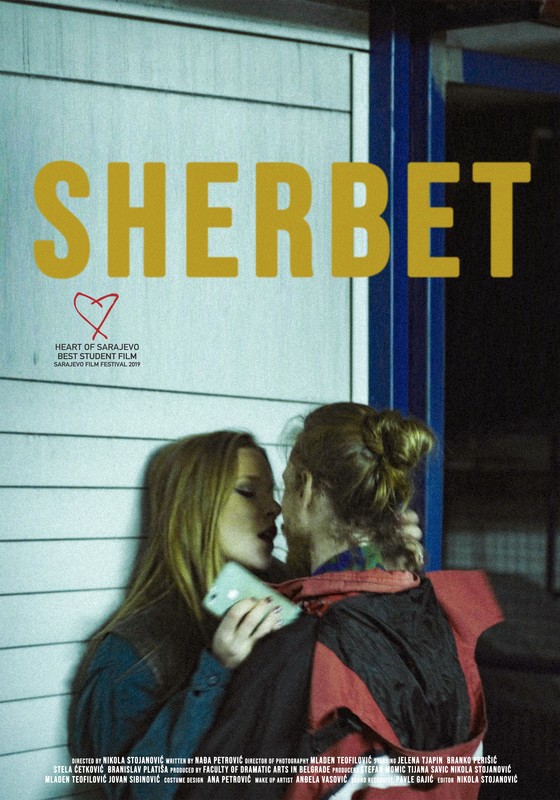 Sherbet
Ena and Sale – both of them destructive and hungry for life – meet. As they are trying to interpret their feelings, the two are pressured by the burdens of their past and haunted by their fears. Through acts of aggression on the outskirts of a dirty city, they test the limits of their love.
Nikola Stojanovic: Director, Producer Nadja Petrovic: Writer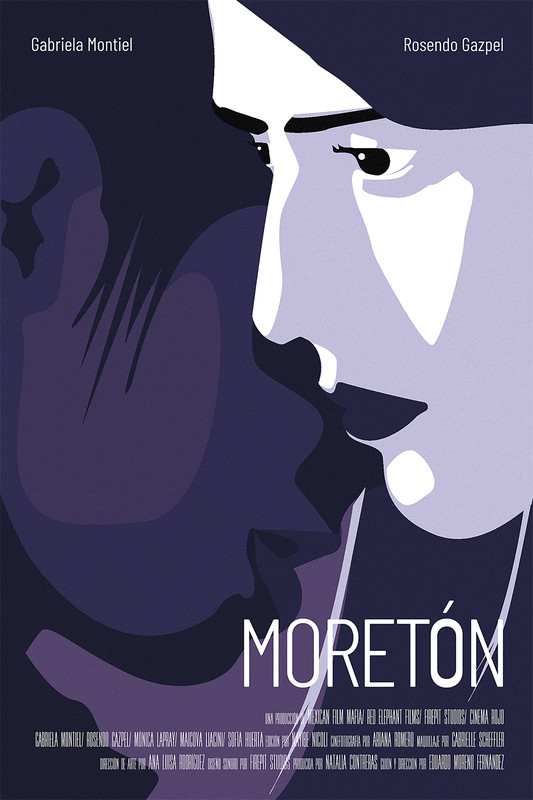 Bruise
Jorge -a family man- witnesses a sexual attack upon María. Frightened, he escapes the situation, without knowledge that guilt will follow him until invisible scars become evident.
Eduardo Moreno Fernández: Director, Writer Natalia Contreras Bertín: Producer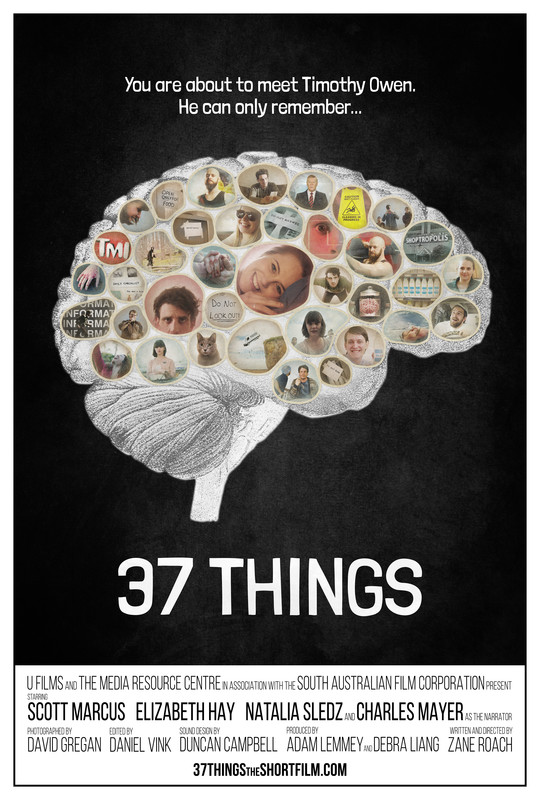 37 Things
A man with a brain condition that prevents him from ever knowing more than thirty-seven things must fight to retain his most precious memory in our information-dense world.
Zane Roach: Director, Writer Adam Lemmey: Producer Debra Liang: Producer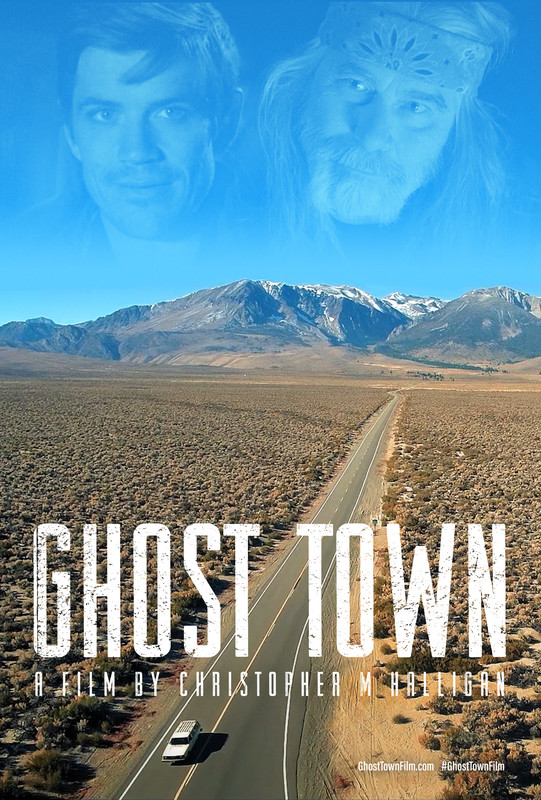 Ghost Town
Photographer Daniel takes a journey into the high desert that yields more than just some pictures of an old abandoned ghost town, but a chance meeting with an old timer named Jim, and a discovery that will change not only how he sees his own life, but the meaning of life itself. Christopher M Halligan: Director, Writer, Producer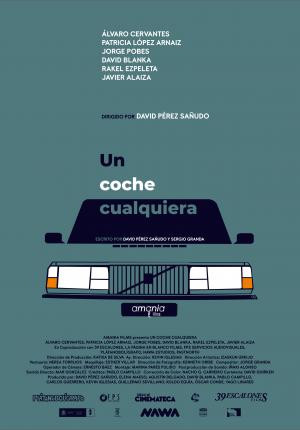 Any Given Car
Manuel wants to get in his car but three bullies prevent him. "What have you done inside that nightclub?"
David P. Sañudo: Director, Writer Sergio Granda: Writer David P. Sañudo: Producer Elena Maeso: Producer Agustín Delgado Bulnes: Producer David Blanka: Producer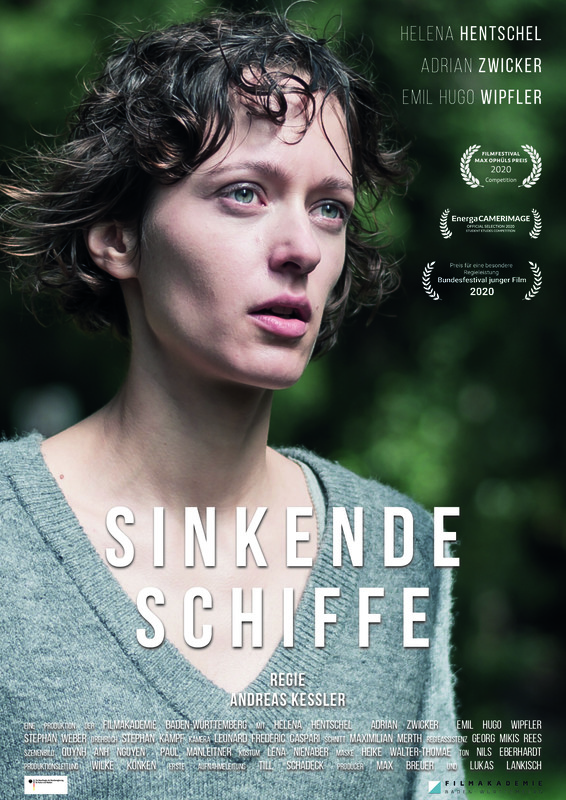 Sinking Ships
Sara endured many years in a relationship full of control and violence. As she and her family go on vacation, an opportunity to break away suddenly presents itself.
Andreas Kessler: Director Stephan Kämpf: Writer Max Breuer: Producer Lukas Lankisch: Producer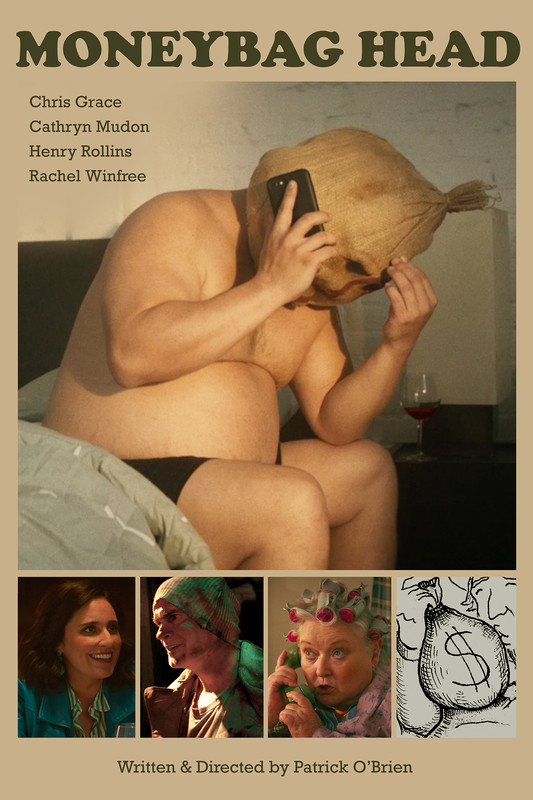 Moneybag Head
Dennis, a lonely sad sack with an unfortunate cranial deformity, finds himself romantically entangled with Catherine, a charming political cartoonist. After the two share an intensely intimate night together, Dennis is happier than he's ever been… until he sees Catherine's latest cartoon. Patrick O'Brien: Director, Writer Sarah Winshall: Producer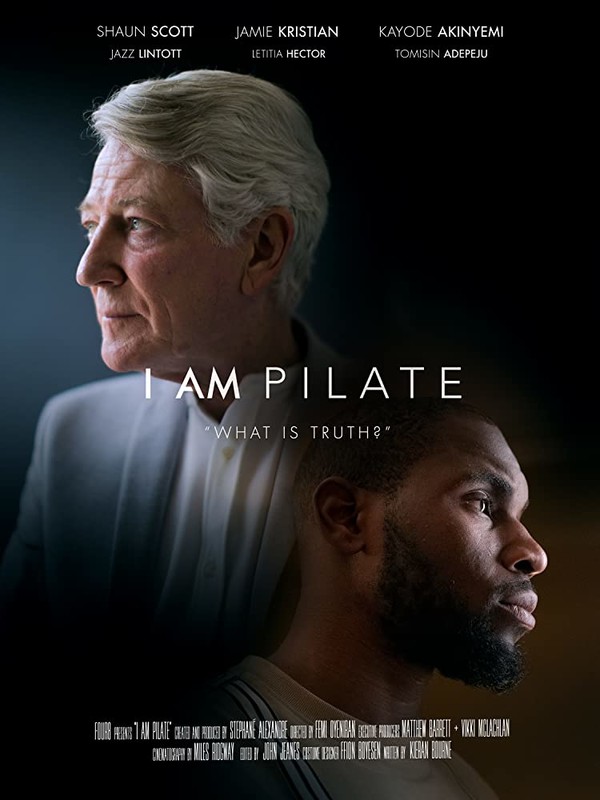 I am Pilate
I AM PILATE is the fantastic new offering in Four8's "I AM" series, which aims to reintroduce biblical characters in timeless settings, exploring their individual journeys and humanising their experience. In taking enduring stories and remodelling them, the "I AM" films are engaging new pieces of entertainment.
Femi Oyeniran: Director Kieran Bourne: Writer Stephané Alexandre: Producer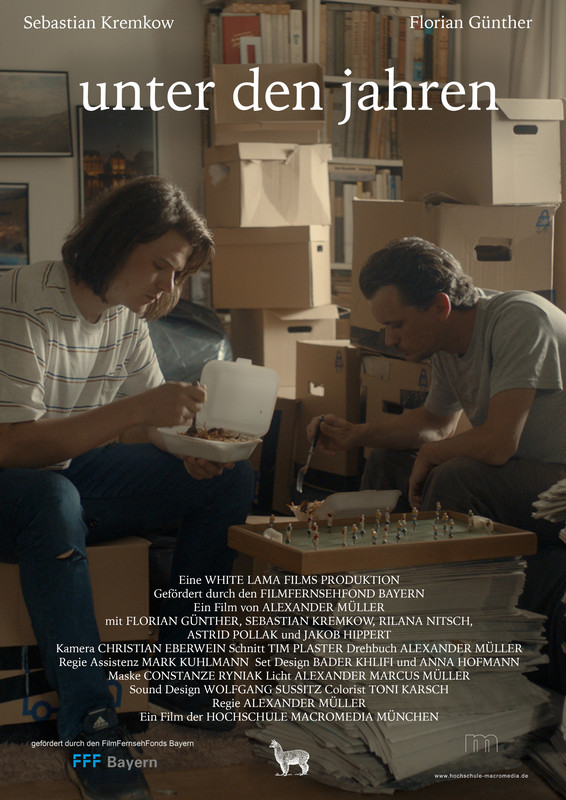 Underneath Those Years
After the death of his mother it's Markus' duty not only to to clean out her messed up house but also rebuild the relationship with his own son.
Alexander Müller: Director, Writer, Producer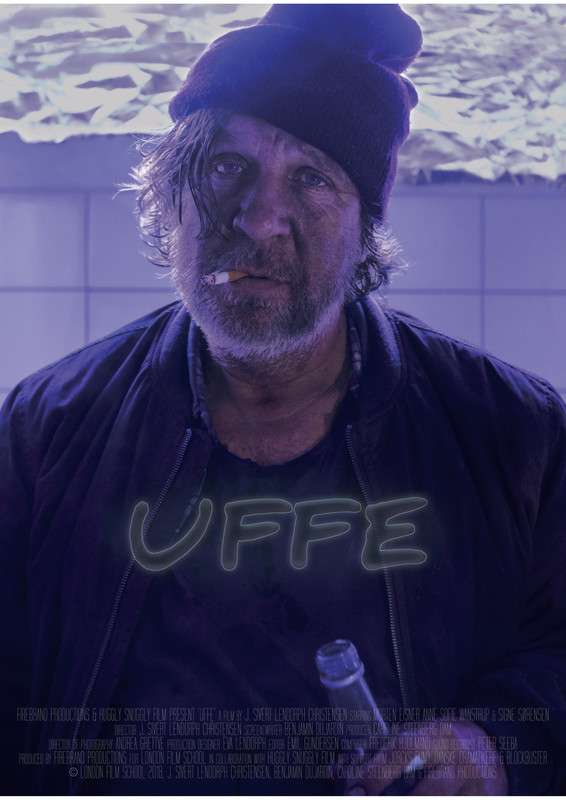 UFFE
There's something strange about Uffe. While the city changes around its originals inhabitants, the sweet outsider Uffe is trying to find a plant with mystic probabilities but his uptight neighbour is persecuting him. Their struggle has dire consequences on both of their lives forever. Uffe realises his time has passed, here on earth.
J. Sivert Lendorph Christensen: Director Benjamin Dujardin: Writer Caroline Steenberg Dam: Producer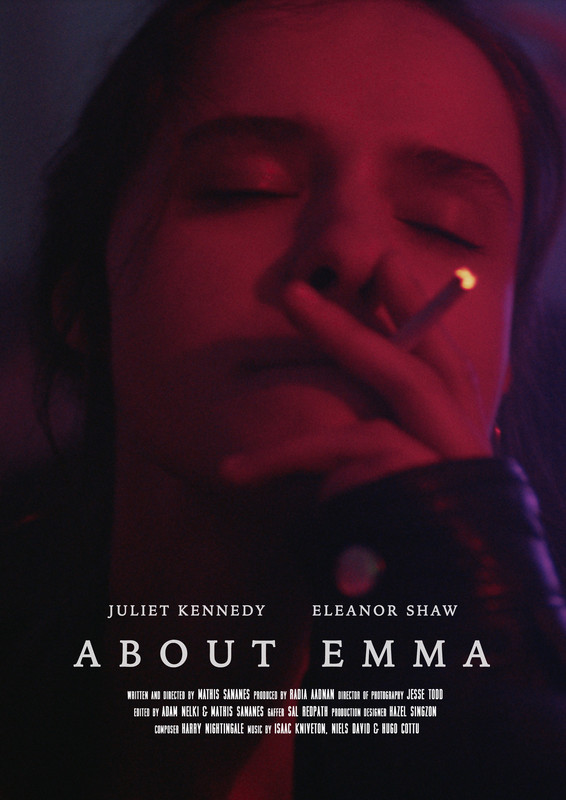 About Emma
About Emma tells across flashbacks, the relationship between a 17 years old girl and her best friend, who died, falling from a window during a party. Mathis Sananes: Director, Writer Radia Aadnan: Producer

Young Adult
On the last day of a summer camp, a teenage girl, Annie, to connect with the boy who might be her first love. Not accepting preconceived notions of who she is, Annie refuses these roles and battles against these invisible forces that shape our lives. Jake Yuzna: Director, Writer Susannah Willaims: Writer Bronte Payne: Producer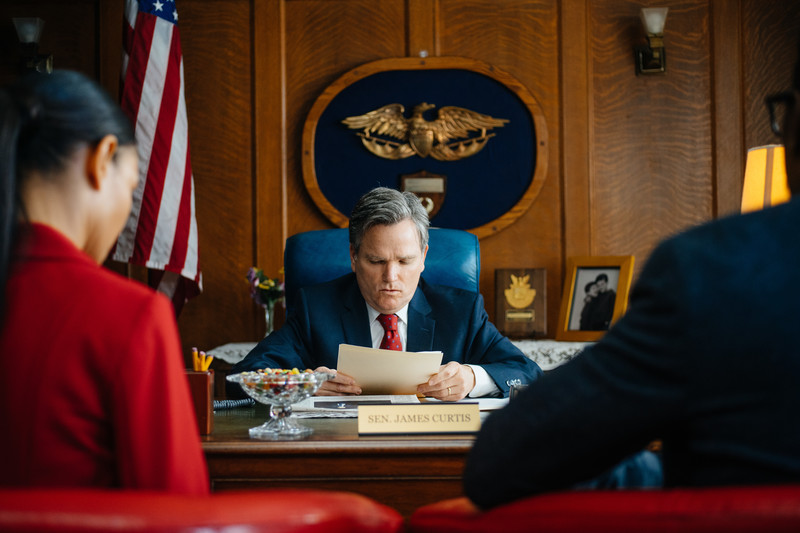 The Lobbyists
In all the years Senate Majority Leader James Curtis has been in Washington, nothing could have prepared him for the visit from the lobbyists in his office today.
Thomas Pace: Director, Writer, Producer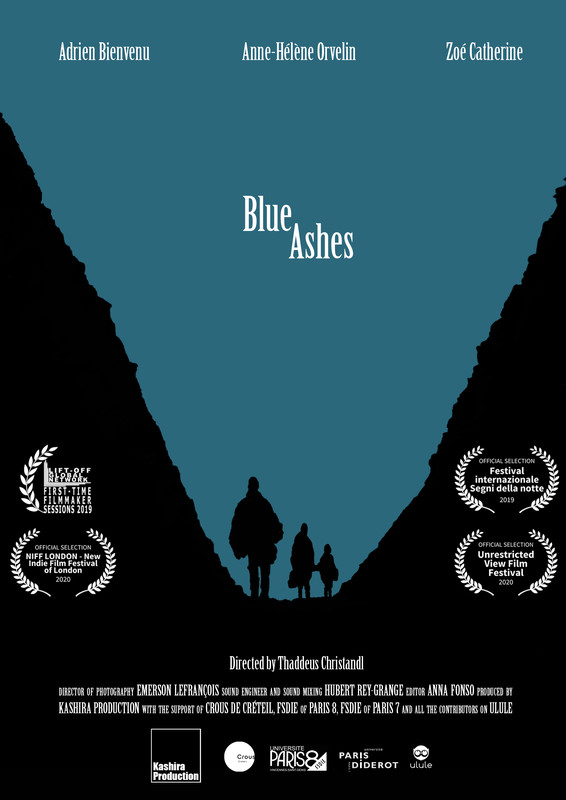 Blue Ashes
A father, a mother and their daughter are trying to flee the country in the aftermath of a global pandemic. They meet a smuggler but the prices are too high. They only have enough for two passengers. Should they take the boat ? If so who stays behind and who gets to leave with the little girl ?
Thaddeus Christandl: Director, Writer, Producer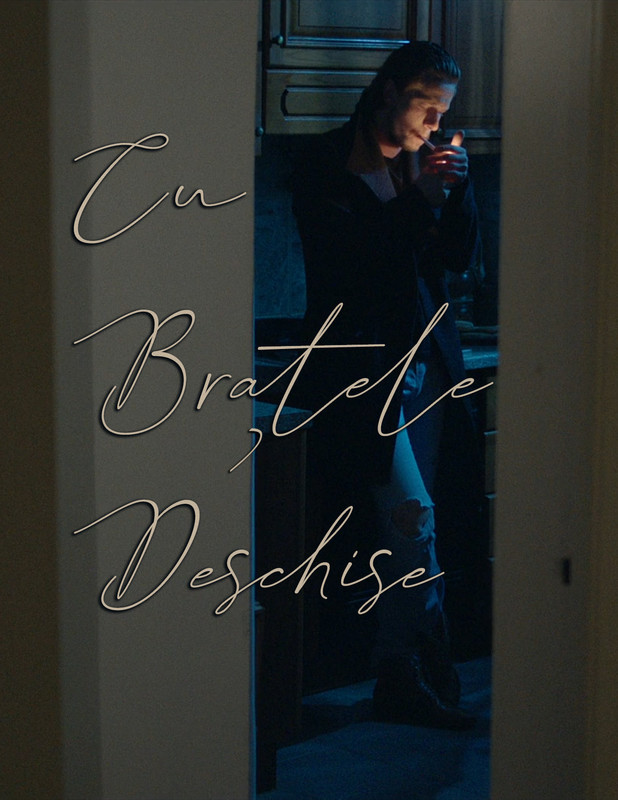 With Arms Wide Open
After more than a year, a man returns to his lover whom he left without notice. His unannounced return sparks tension between the two.
George Paraschiv: Director, Writer Paul Tatcu: Director of Photography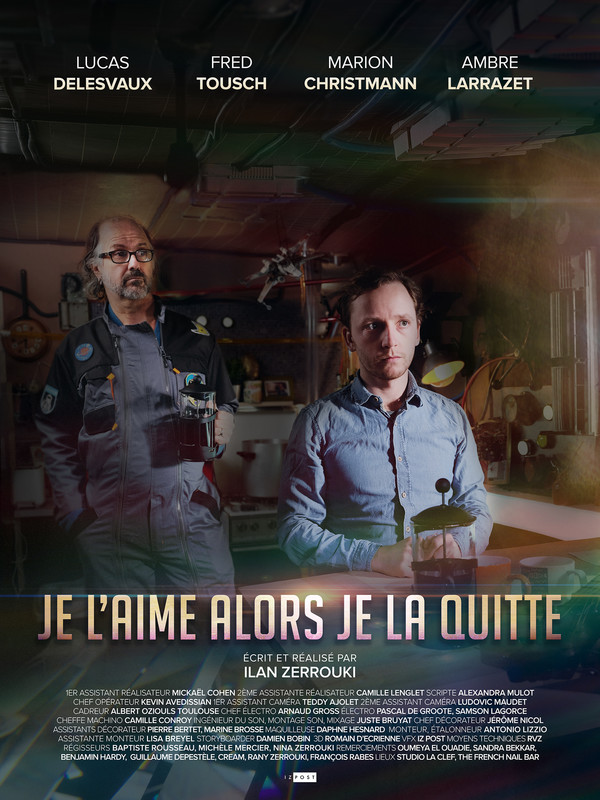 If you love her, let her go
Ilan Zerrouki is a French director and post production supervisor. He comes from 3D animation and has done visual effects supervision on many clips, commercials and short films. In 2012 he managed the post production of the animation short film "Goutte d'Or", which won several prizes among the world. Je l'aime alors je la quitte is his second fiction short film written, directed and produced. Ilan Zerrouki: Director, Writer, Producer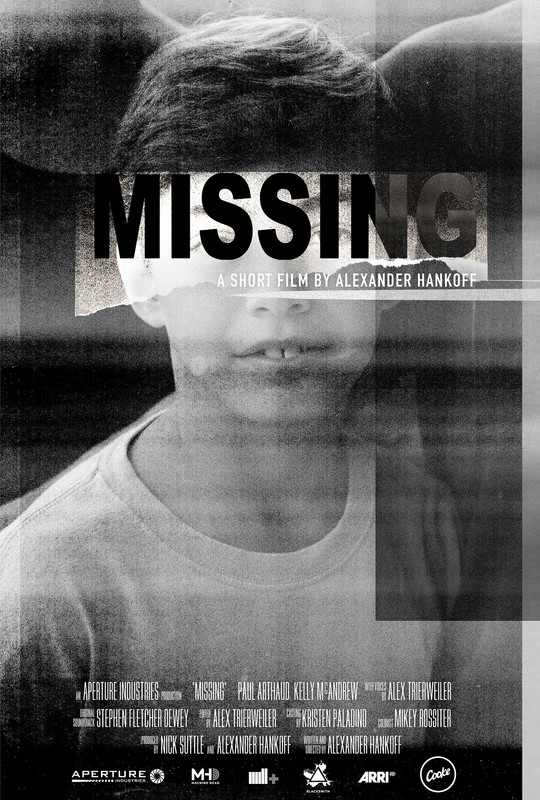 Missing
MISSING is a meditative character study focusing on Paul Harper, a desperate father who's exhaustive search for his lost son has led him down a path of unintended exile.
Alexander Hankoff: Director, Writer, Producer Nick Suttle: Writer, Producer
Daisy Desire
Daisy Desire is the story of 60-year-old literary editor, Daisy, who discovers that her husband Michael is spending his nights watching online pornography. Initially distressed and hurt, her journey surprisingly pulls her into a new world of seduction and self-acceptance. To overcome her insecurities, she will need the support of her two best friends and co-workers, Maribel and Nijma. With their encouragement, Daisy will find herself in the arms of David, a lovely midnight snack.
Léa Sassi: Director Ellie Foumbie: Writer Amanda B. Goodman: Producer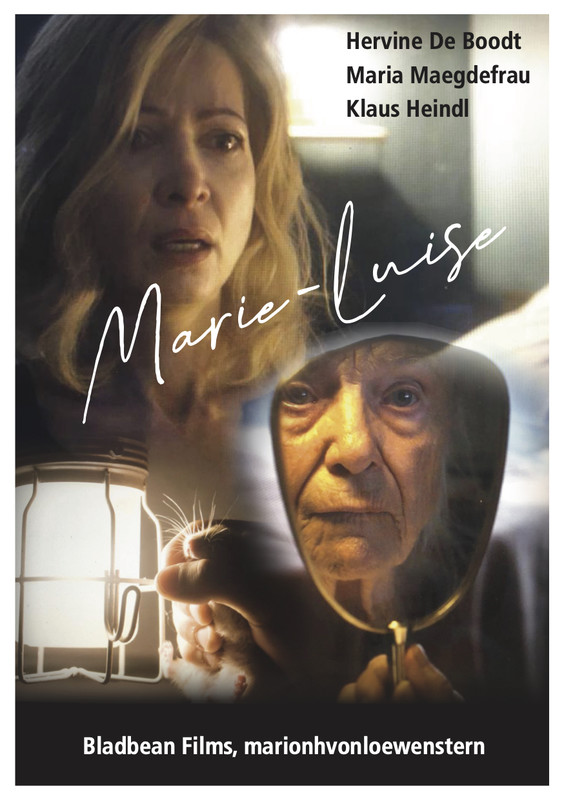 Marie Louise
The unusual normal life Three people and their fate mirrored in their chance encounters with each other. Hektor, the wayword dreamer, Marie-Luise, who is trapped in her childhood trauma and Eva, the successful but unhappy actress who wants to escape the shallowness of her professional life.
Hervine De Boodt: Director Marion H von Loewenstern: Writer, Producer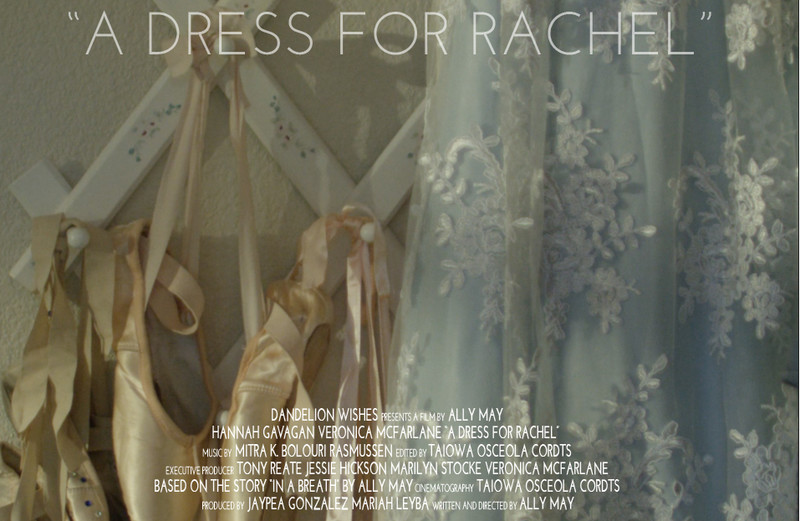 A Dress For Rachel
A week after a school shooting, a grieving mother must find a burial dress for her daughter.
Ally May: Director, Writer, JaePea Gonzales: Producer Tai Cordts: Director of Photography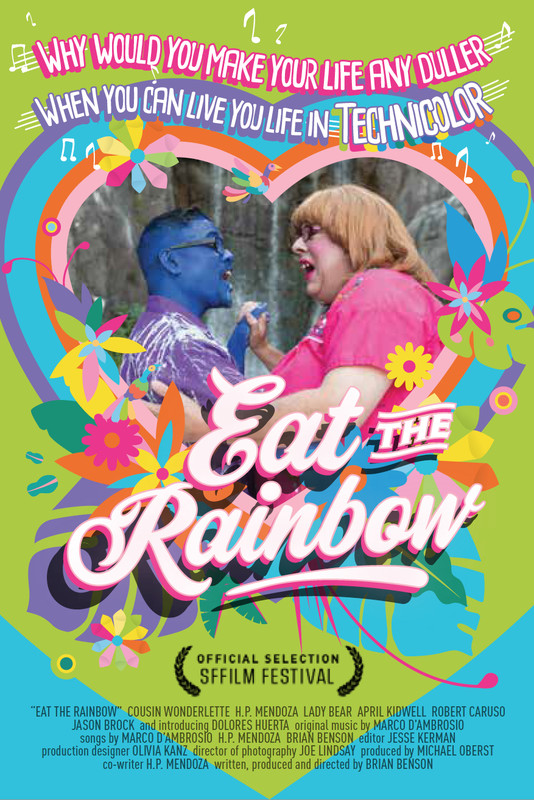 Eat The Rainbow
EAT THE RAINBOW is a musical fable about an odd yet kind man named Bayani who moves into a conservative suburban neighborhood and disrupts the otherwise comfortable homogeny. He doesn't look or act like anyone else which causes fear and panic and eventually a demand for him to leave the neighborhood. Cousin Wonderlette befriends Bayani and together they take on the opposition led by manipulative and unscrupulous realtor Lobelia Gerber.
Brian Benson: Director, Writer, Producer H.P. Mendoza: Writer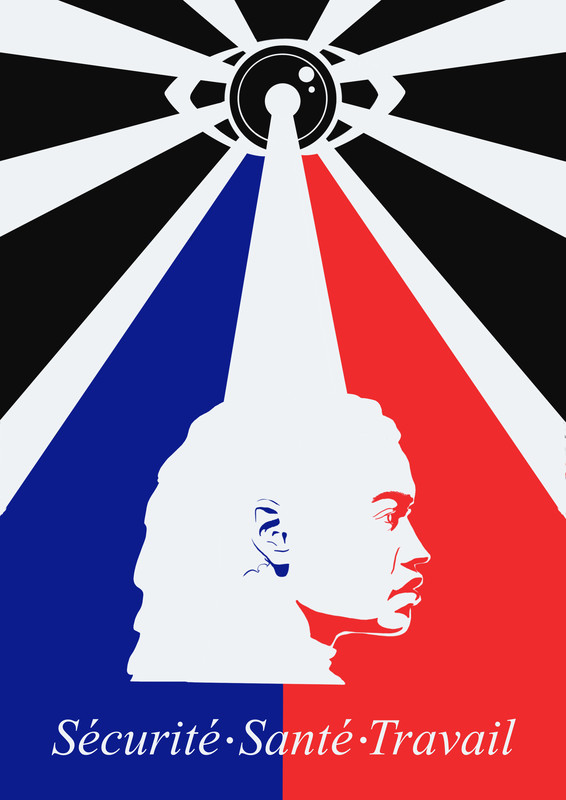 Security Health Work
A young woman is confined alone in the countryside without her husband, who tries to join her.
Runtime: 15 minutes 4 seconds Completion Date: May 1, 2020 Country of Origin: France
Join us for your 2022 Edition
Demetera 2022 will take place at Le Point Ephémère, one of the most vibrant cultural venues in Paris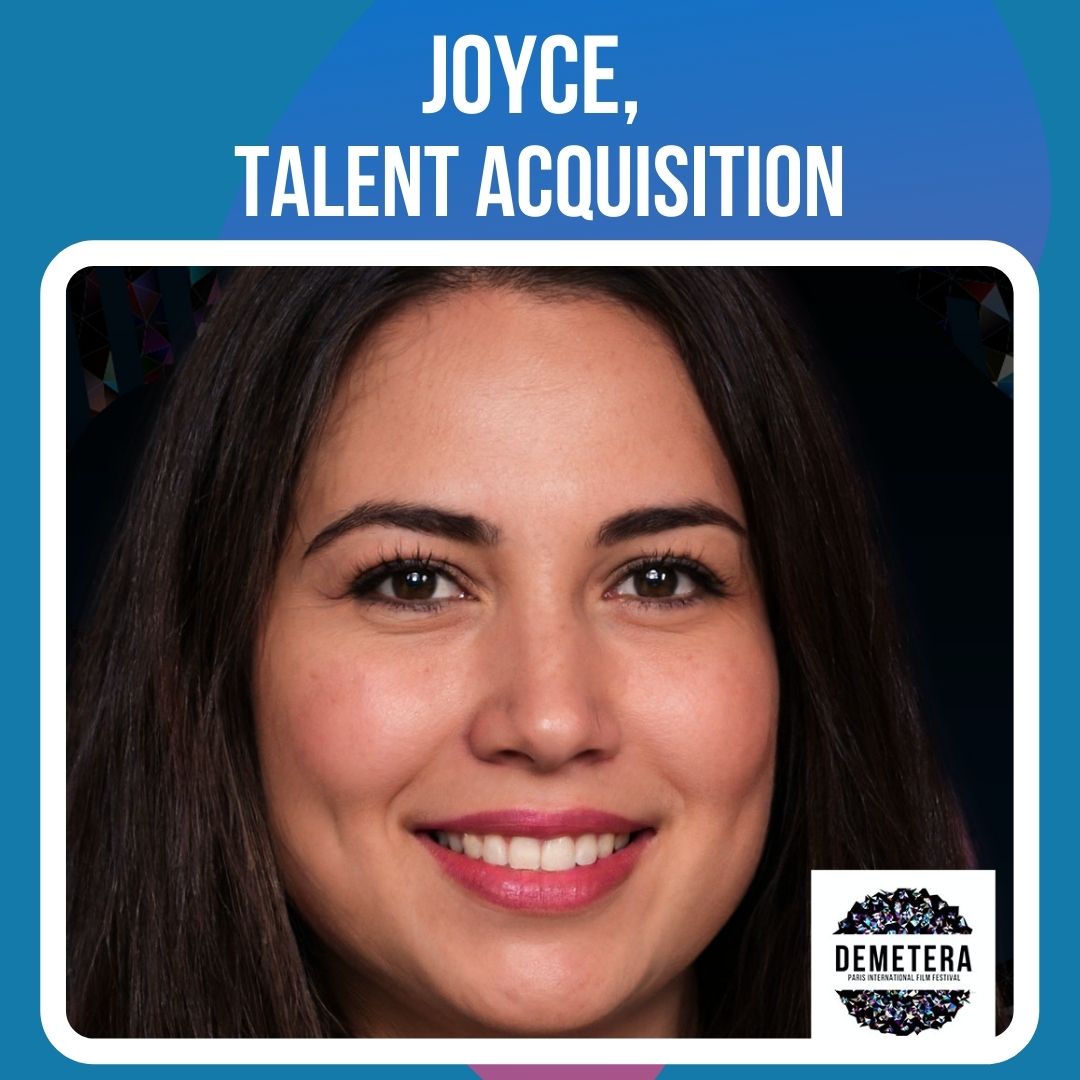 Want to join us for an extraordinary journey? Please drop us a line at contact@demetera.org