We received about 250 films in the experimental short section, and 20 were selected.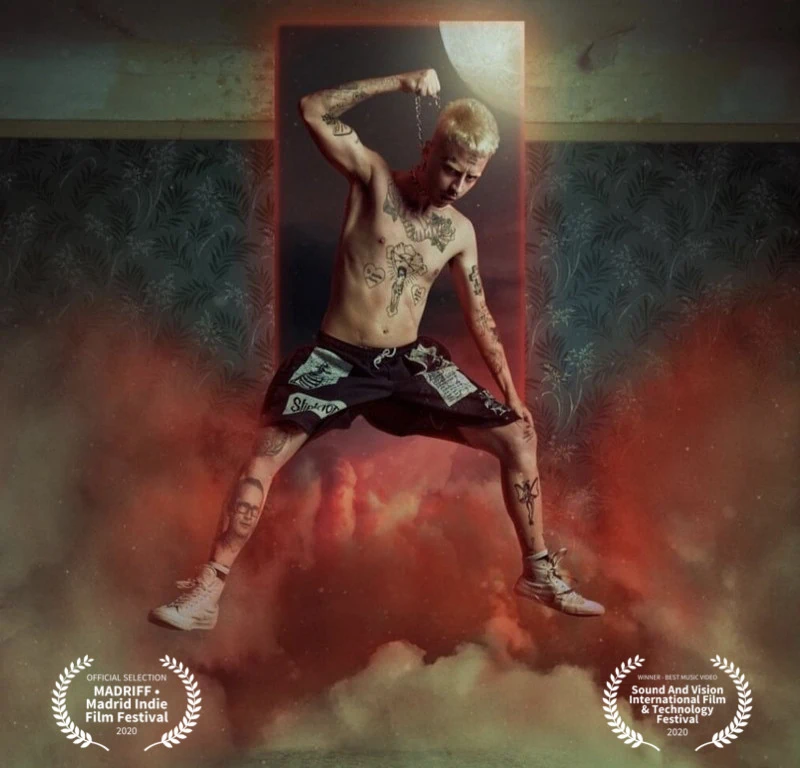 Karen Zeta nacida en Buenos Aires, Argentina en 1992. Estudió Ciencias de la Comunicacion y Produccion de Modas. Comenzó a trabajar en el rubro audiovisual en el 2016, en las áreas de Dirección de Arte, Maquillaje y Vestuario. Dedicada a la industria musical de los Videoclips y producción de shows, mayormente en los géneros urbanos de Trap y Hip Hop con artistas consagrados como Cazzu, Nicki Nicole, Khea y otros.
Karen Zen Eckell: Director 
Sebastián Badino Lynch: Director 
Sonia Stigliano: Producer 
By K. Z Eckell & S. B. Lynch
Sebastian Badino Lynch (27) Egresado de la Diseño de Imagen y Sonido de la UBA. Egresado del Direccion de Fotografia en el SICA. 
Realizador de cuatro cortometrajes y un documental. Ganador de dos premios INCAA y Ganador a mejor documental en el festival internacional de Medellín. Ganador del premio a mejor cortometraje en el festival Corto Rodado.
Creador y director de la productora Conga Studio. Productora independiente especializada en realizar cortometrajes, videoclips y publicidad. Con más de 30 videoclips realizados con algunos que llegan a los 77 millones de visualizaciones.
Badino Lynch's Introduction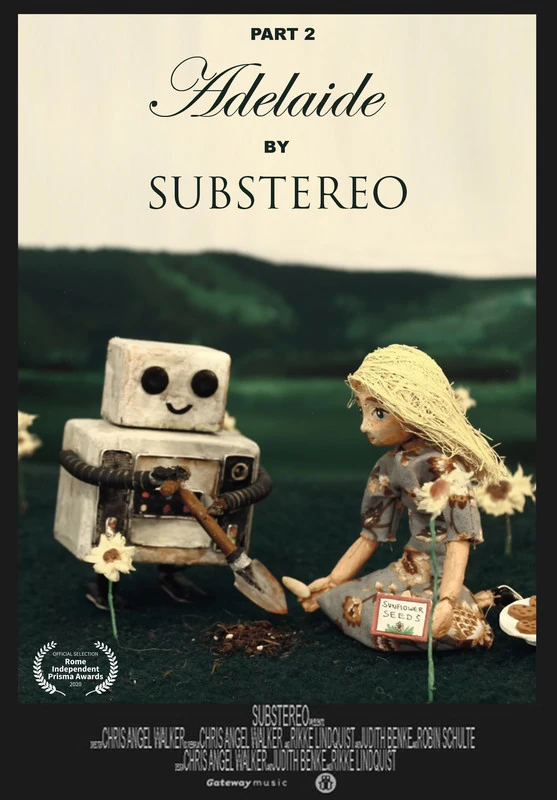 Substereo
Two months before the events of the previous episode (Part 1 - Over & Over), Ben the robot is living with his family, embracing the love around him. A deadly and mysterious blue cloud is slowly spreading over The Earth, and threatens their safety, and so Ben shares his plan to evacuate his family in the spaceship he is building. Before he can finish though, the cloud catches up to them, and he is left alone with his spaceship.

Chris Angel Walker: Director, Writer, Producer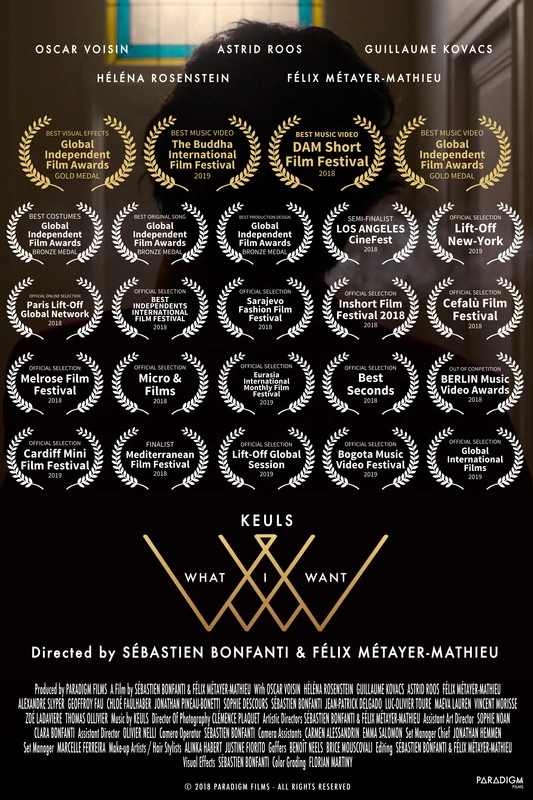 What I Want
Our film is a house music experimental video. We follow 5 ordinary superhumans, each looking for their heart's desire in a cocktail party jungle.

Sébastien Bonfanti: Director, Writer, Producer Félix Métayer-Mathieu: Director, Writer, Producer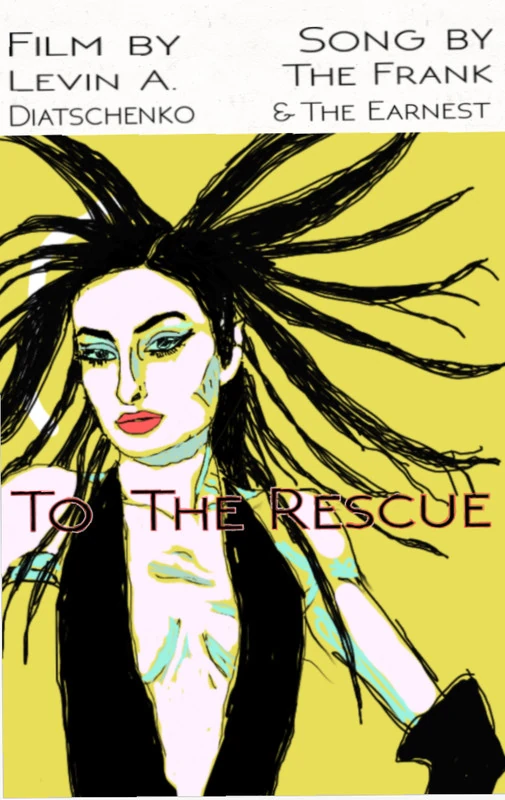 To The Rescue
Somewhere between a short film and a music video. An alien beauty crash lands on a deteriorated earth and heals everything through her death. A love struck musician recruits a dinosaur and robot to resurrect her with music.
Levin A. Diatschenko: Director, Writer, Producer Lukas Hoffman: Producer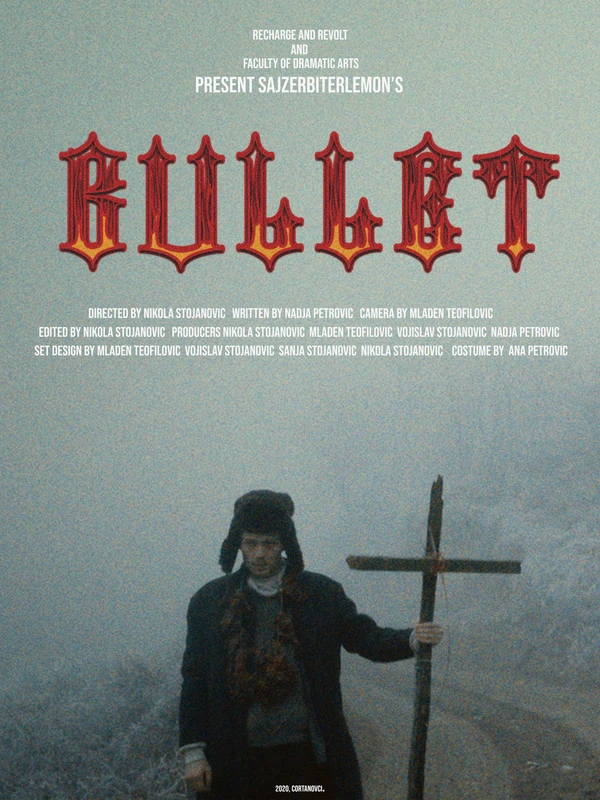 Bullet
In a dark, rural, Serbian village, the peasants are angry. Traditional folk customs meet magic, and orthodox religion, as they they sacrifice their leader, and then try to bring him back to life again. Nikola Stojanovic: Director Nadja Petrovic: Writer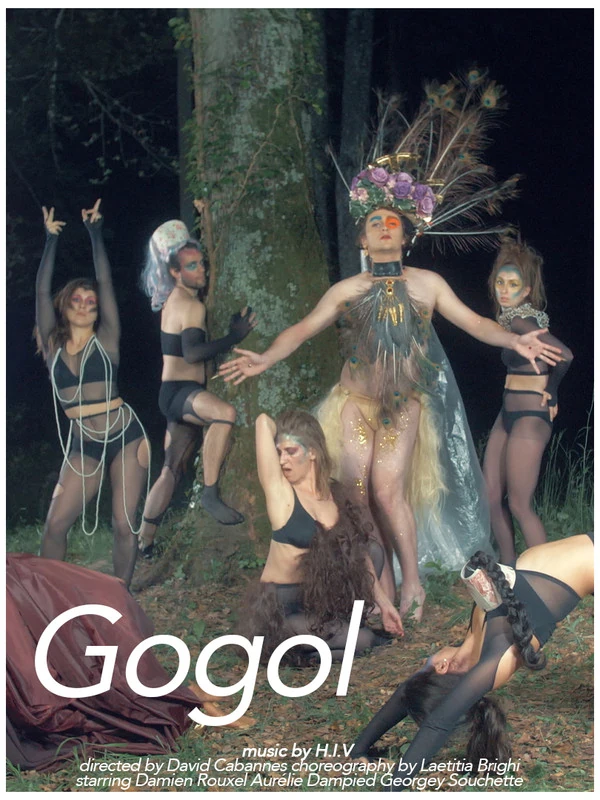 Gogol
"Gogol" is a crazy journey through a man's psyche, suddenly taken by uncontrollable convulsions that send him into madness. His encounter with "Death" and "the Tiger" throws him into a trance-like state that will lead him to a metamorphosis.

David Cabannes: Director François Vivarelli: Producer Vincent Benoit: Producer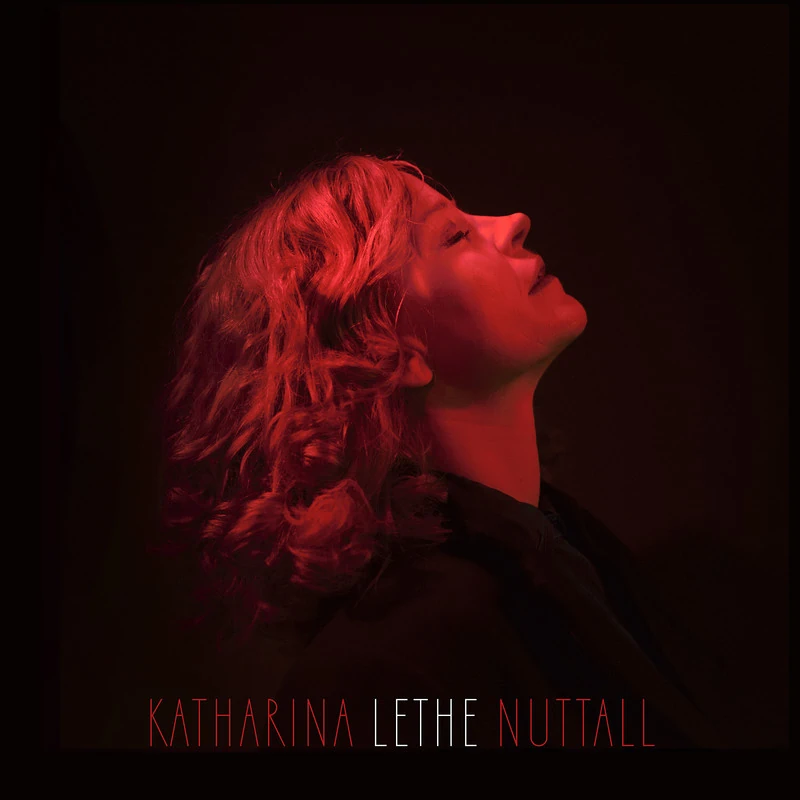 Lethe
Albin Biblom is a photographer and filmmaker based in Stockholm, Sweden and Berlin, Germany.
Lyrics: Katharina Nuttall (From poem by Charles Baudelaire) Video: Directed/DoP/Edited by Albin Biblom Author: Katharina Nuttall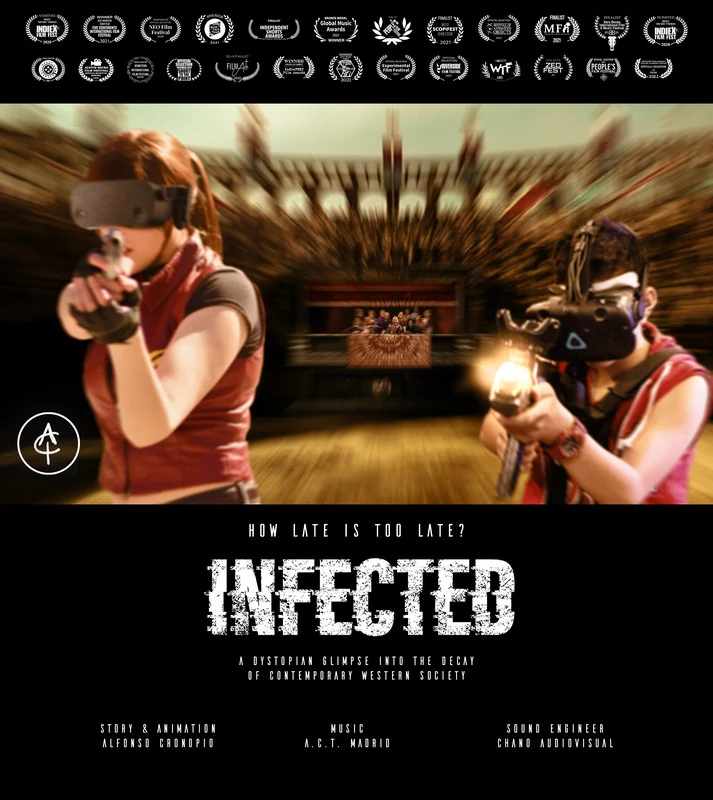 Infected
"How late is too late?" A dystopian glimpse into the fall of contemporary western society by Madrid punk band A.C.T., animated and directed by Madrid/Minneapolis artist, Alfonso Cronopio.
Alfonso Moreno: Writer, Director, Producer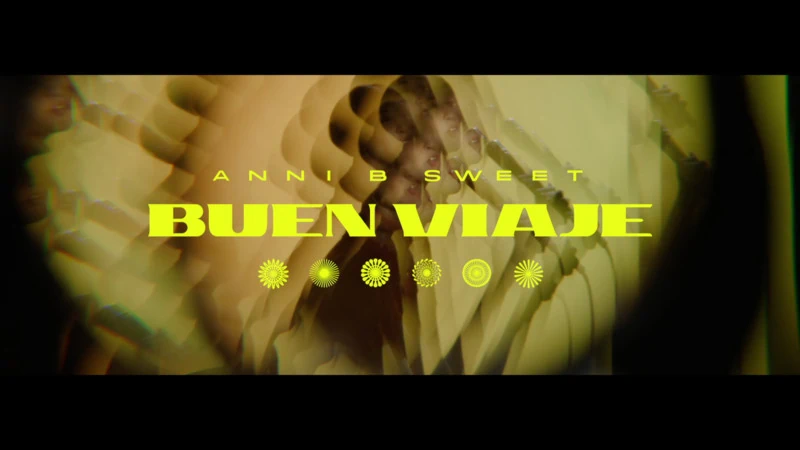 Buen Viaje : Anni B Sweet
A great take on 60's psychedelia in this stylish video for Spanish singer-songwriter Ana Fabiola López Rodríguez aka Anni B Sweet by director Marc Lesperut.
Marc Lesperut: Director Vivir rodando: Producer Max de Rosselló: Producer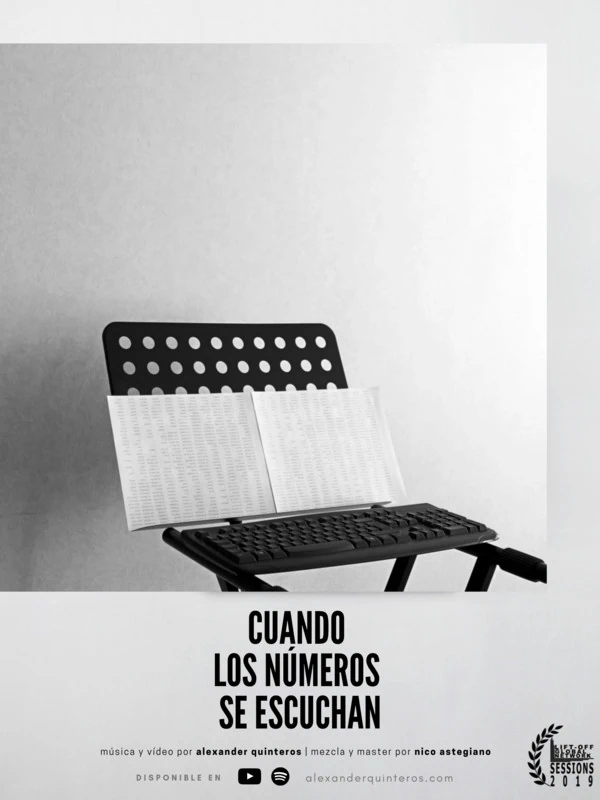 When the numbers are heard
"When numbers are heard" is a musicalization of everyday noise. Dedicated to the invisible music that is heard daily in offices. The rhythm is dictated by the numbers.
Alexander Quinteros: Director, Writer, Producer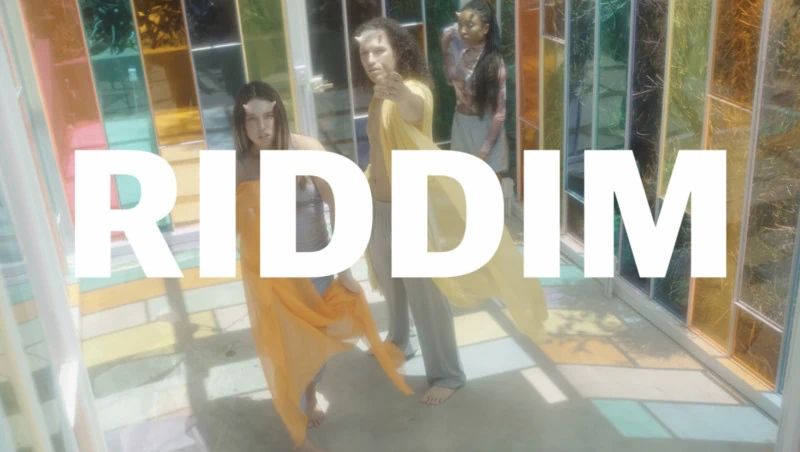 RIDDIM
Shicong Zhu is a filmmaker and image-maker based in Los Angeles, CA. She obtained a M.F.A. degree in Film & Television Production at USC School of Cinematic Arts. Currently, she works on her upcoming short film, Heather's Voice, as an honoree and recipient of the 2020 Alfred P. Sloan Foundation Grant. Shicong's work focuses on narrative directing, writing and cinematography. She also makes still and moving images for non-narrative and/or experimental contents.
Shicong Zhu: Director Cindy Wu: Producer Kelsy Lua: Editor

Sexual
This movie is a strange link between human being and animal instinct through the woman. SEXUAL: A SCREAM UNDER YOUR BONES Loud, intense, talent and avant-garde, SEXUAL through images and sound is an explosive claw on Earth: a deep call from instincts. When Yumi Sonoda met VAYA the result is fascinating and has an elegant way of disturbing visual and music laws. Enter into Higher voltages, a real human metamorphosis to feel. Yumi Sonoda: Director, Producer VAYA: Producer, Key Cast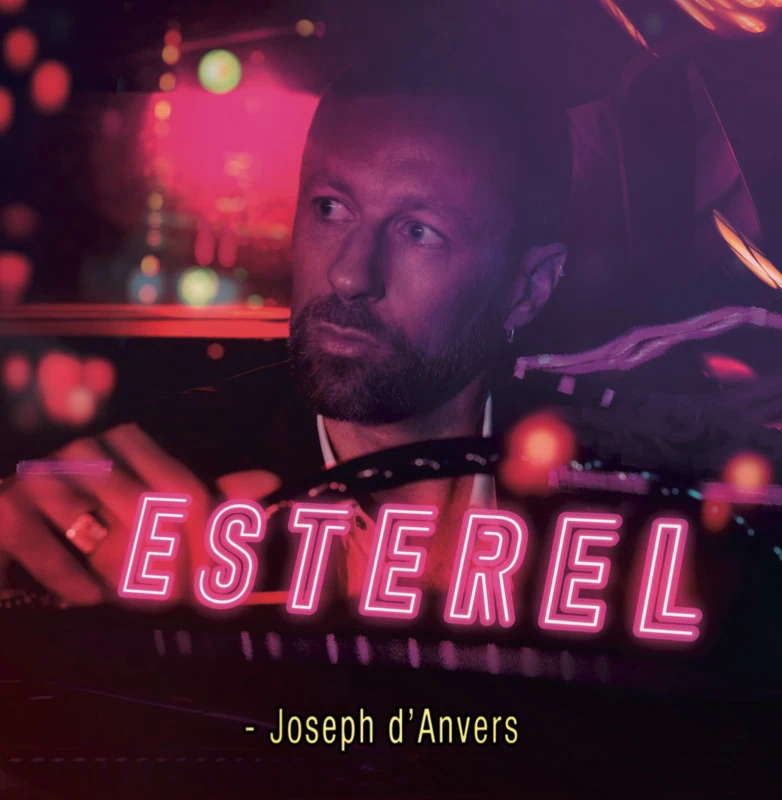 ESTEREL
ESTEREL tracks the artist, Joseph d'Anvers on a strange and disturbing voyage- we witness him escaping from the trunk of an abandoned car only to be swallowed by the endless hallways of a mysterious building haunted by a set of enigmatic twins. Electric colors and eerie sequences will entice you to follow this enigmatic and obsessive journey to its final conclusion.

Kourtney Roy: Director Christophe Acker: Director That Film productions: Producer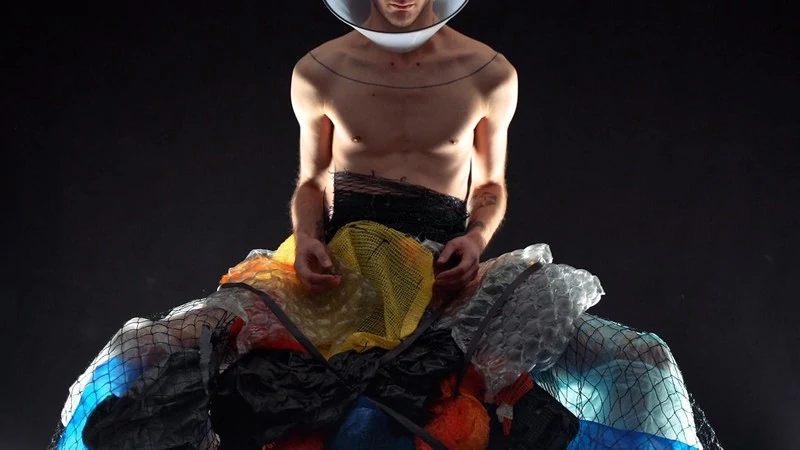 End Effect - Blackpitch The idea for the video was to create our own artistic document of personal plastic usage. Not a critique as such. More an acknowledgement of how damn useful plastic can be, how beautiful along with how permanent and problematic. We collected all our personal plastic for a 2 month period. We filled a room. It was a massive and sobering amount. We used most of it in the video.

Karolina Wyrwal: Director Divebomb, Rough Image, A Pinch of White Giacomo Corvaia: DOP / editing Marcin Motyl: Performer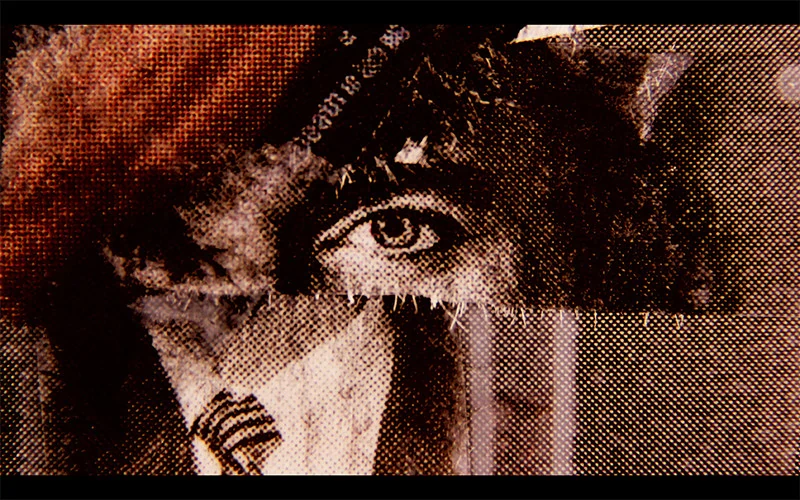 Tulipomania: (This Gilded Age) So What Are You Looking At?
A barrage of animated paint and collage ripped and reconfigured from print and film, presenting unsettling shifting surfaces. While the song's repeated refrain suggests questionable motives by a reliably unreliable narrator, the imagery pounds out a sinister beat of disintegration. The animation was created by band members Cheryl Gelover and Tom Murray frame by frame, on thousands of individual sheets of paper.
Cheryl Gelover: Director Tom Murray: Director Cheryl Gelover: Animation Tom Murray: Animation
Join us for your 2022 Edition
Demetera 2022 will take place at Le Point Ephémère, one of the most vibrant cultural venues in Paris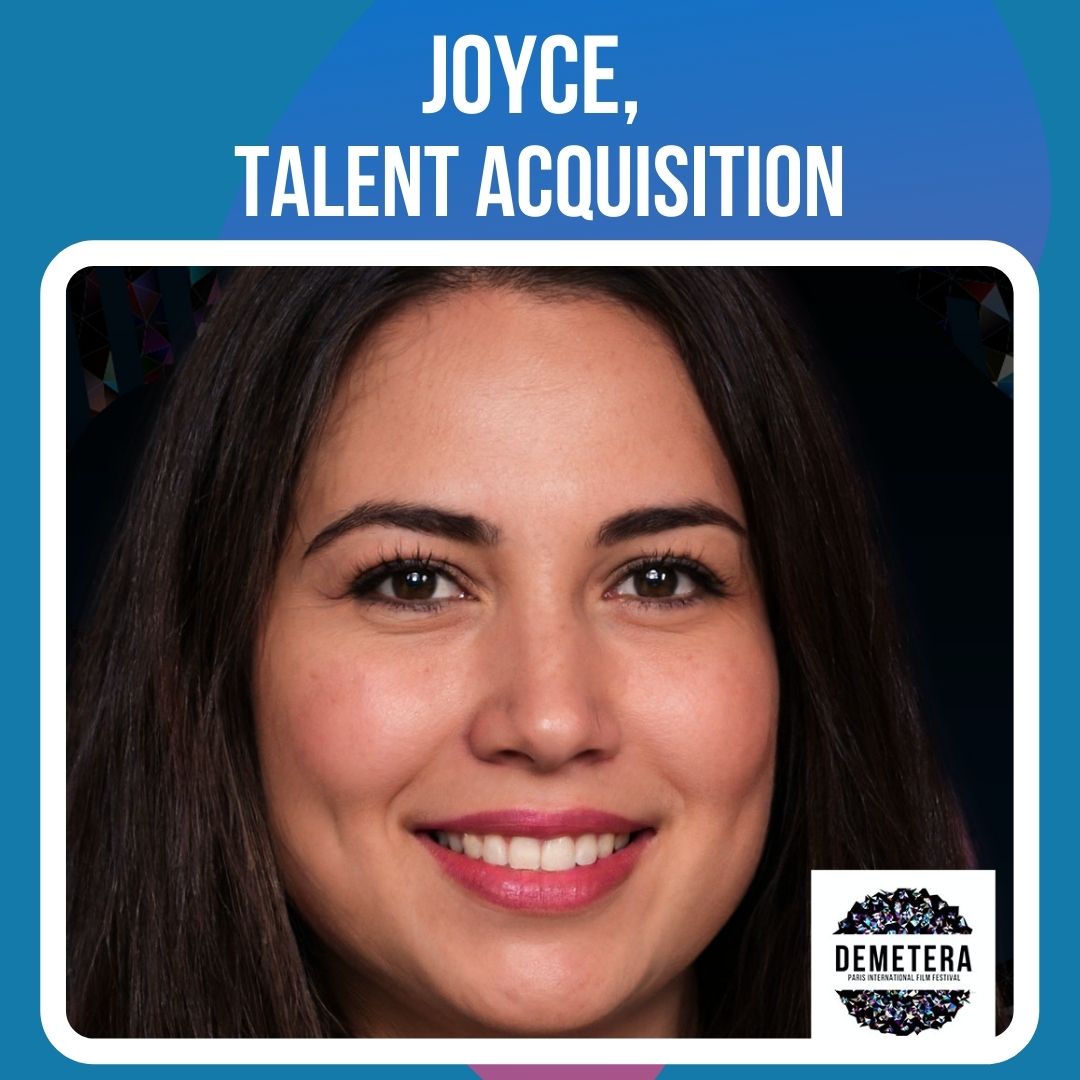 Want to join us for an extraordinary journey? Please drop us a line at contact@demetera.org