We received about 250 films in the experimental short section, and 20 were selected.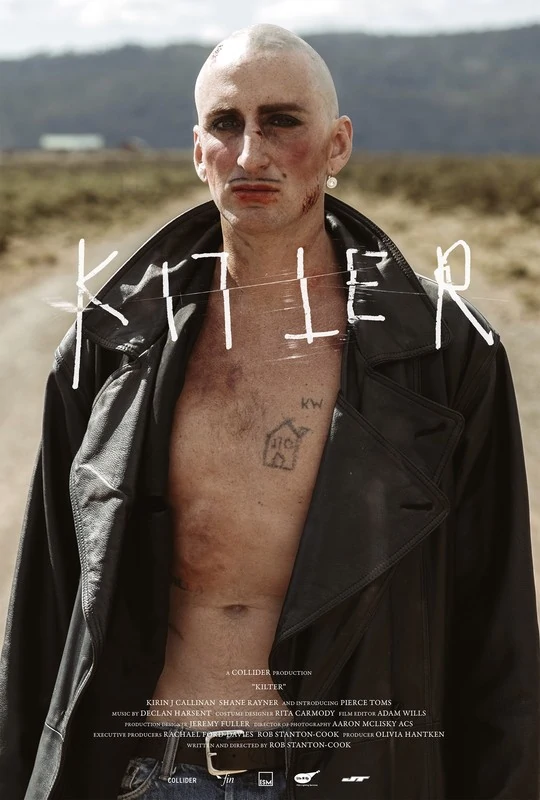 Kilter explores the wreckage left in the wake of generational toxic masculinity. Following a violent crime of passion, a gentle young man descends into a tormented reality as he struggles to reconcile who he is and what he has become.
Runtime: 11 minutes 36
Completion Date: August 27, 2020
Country of Origin: Australia
Language: English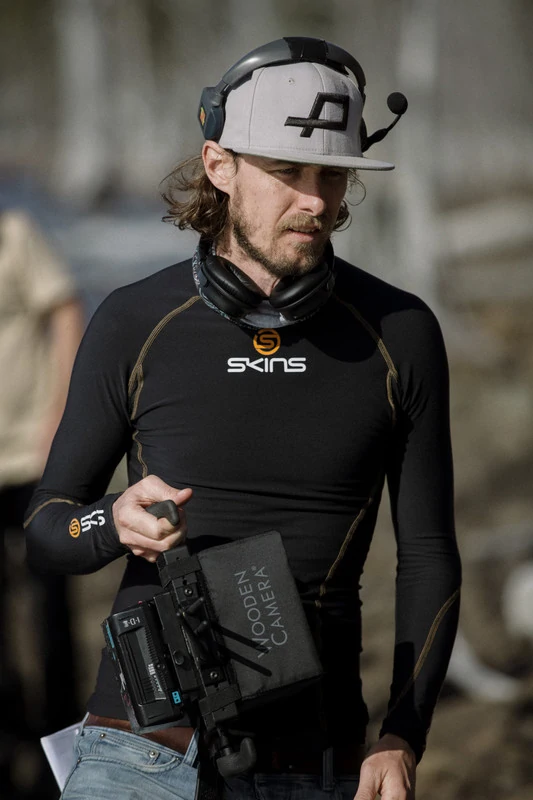 Rob Stanton-Cook was born in Townsville, but spent most of his childhood on Sydney's Northern Beaches. Raised in a film loving house-hold, his mother was an editor and father a Super 8 enthusiast, Rob's aspirations for a life in film began at a young age.
True to his nature of constant evolution, Rob is now venturing into the next stage of his career directing drama for the big screen. Taking inspiration from his new home in Tasmania, Rob currently has a feature film (Orbit) and another short film (Jennifer) in pre-production with Collider.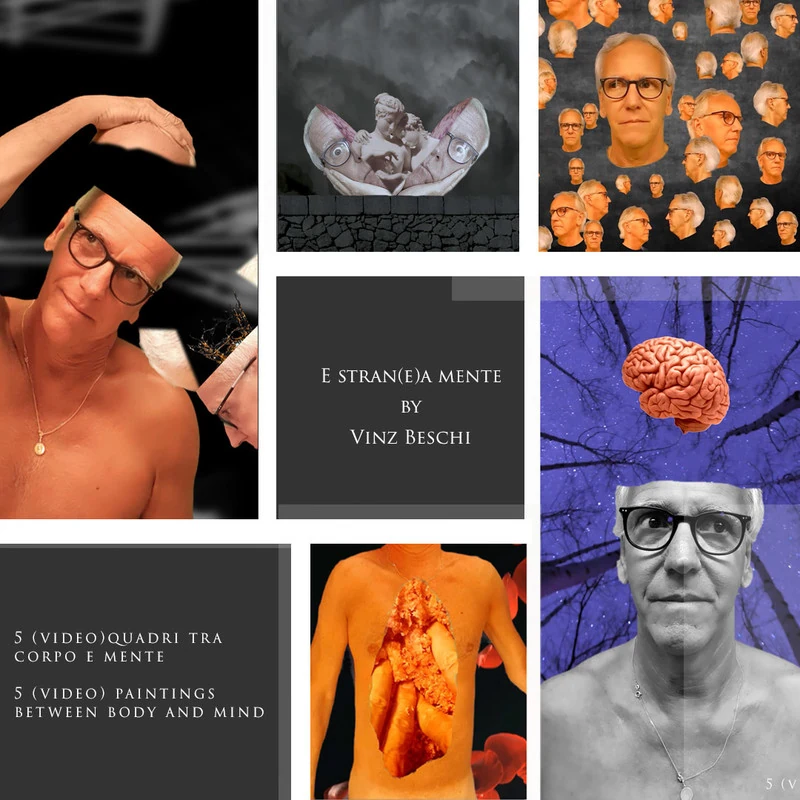 E-stran(e)a mente
Small video / sound explorations around the theme of the body and mind. Through an interaction with my body and my face I expose the difficult relationship between body and mind.
Vinz Beschi: Director, Producer
Vladimir Feral: Produc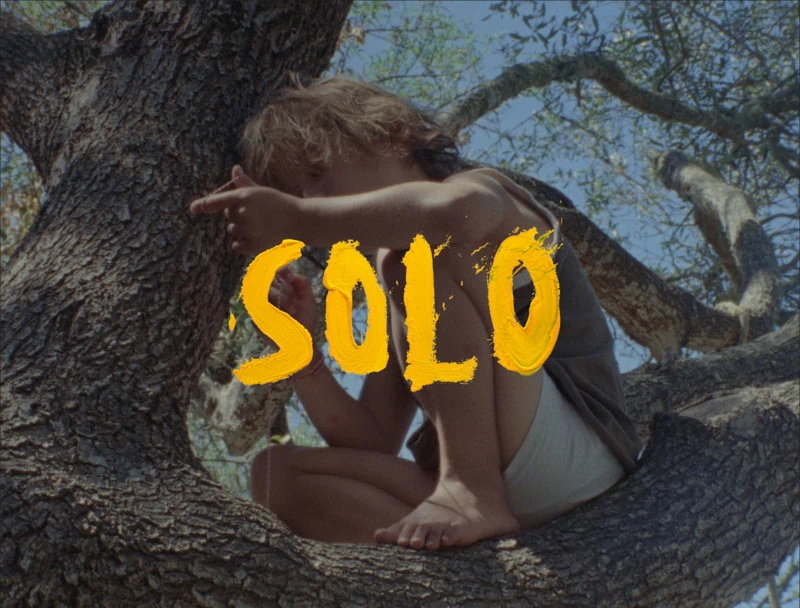 Solo
Solo focuses on a 5-year-old boy left wandering on his own in the garden of an empty house. Beautifully shot in 16mm, it's an attempt to capture the wonder of childhood boredom.
Thierry Albert: Director Arthur Couvat: Director Thierry Albert: Producer Jules Albert: Key Cast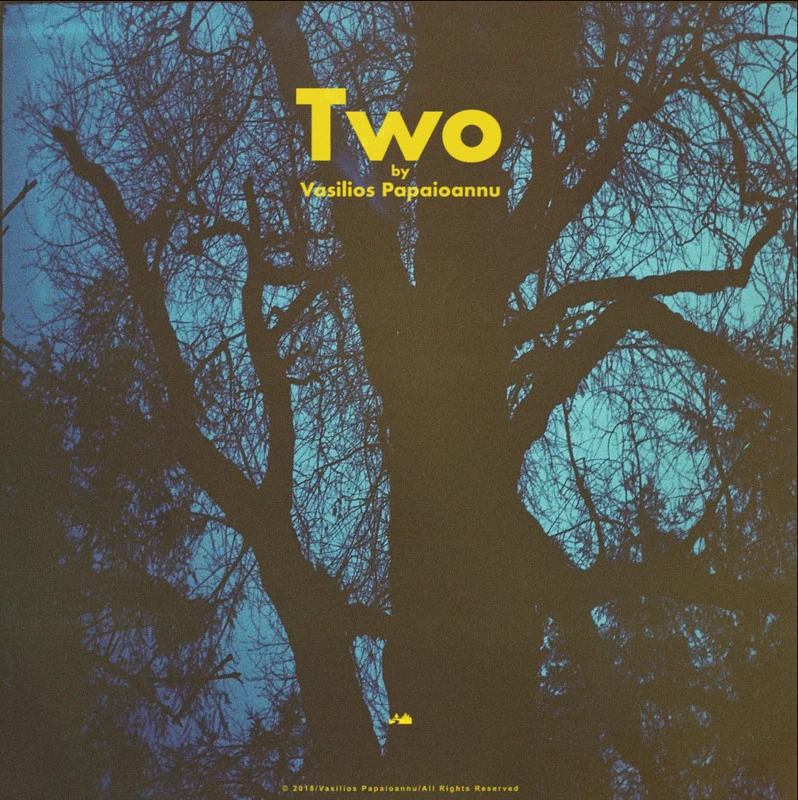 Two
Logline:
The conversation—between sound and image, seasons come and gone, natural and altered landscapes, and an unseen man and woman—begins as a duet between a video diary and a field recording, and ends as an archive of the possibilities hibernating in each moment.
Vasilios Papaioannu: Writer, Director, Editor, Producer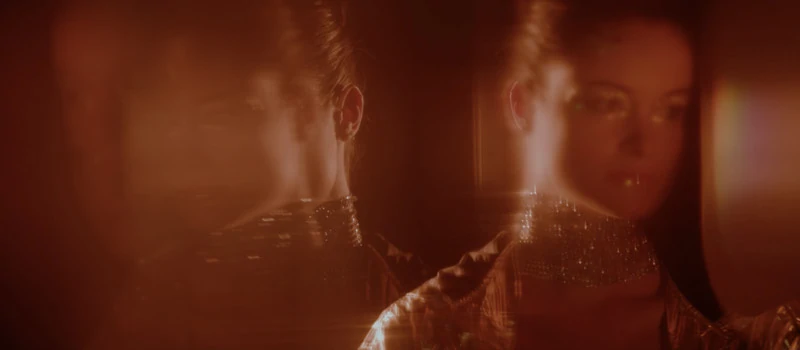 Date with a Demon
Lying on a sofa a young woman recounts in detail a dream that obsesses her. Rodrigues Romain: Director Gold Jennifer: Writer Sans Raison: Producer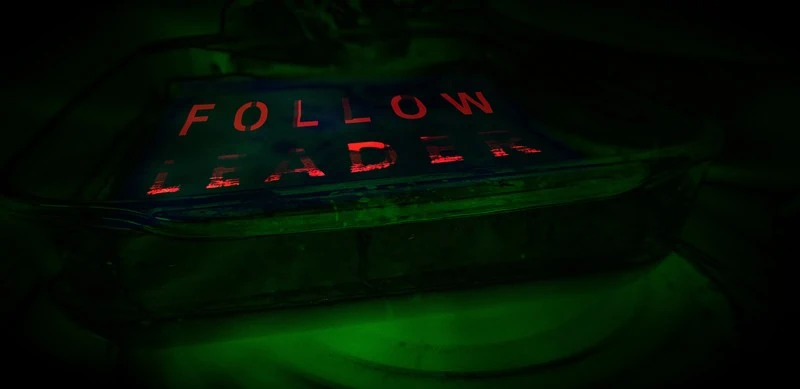 Follow Leader
A vivid exploration of the relationship between toxic male masculinity and the social as well as psychological influences it has had on me growing up through the generations.
Scott Johnson: Director, Producer Lucas Burlock: Supervising Sound Editor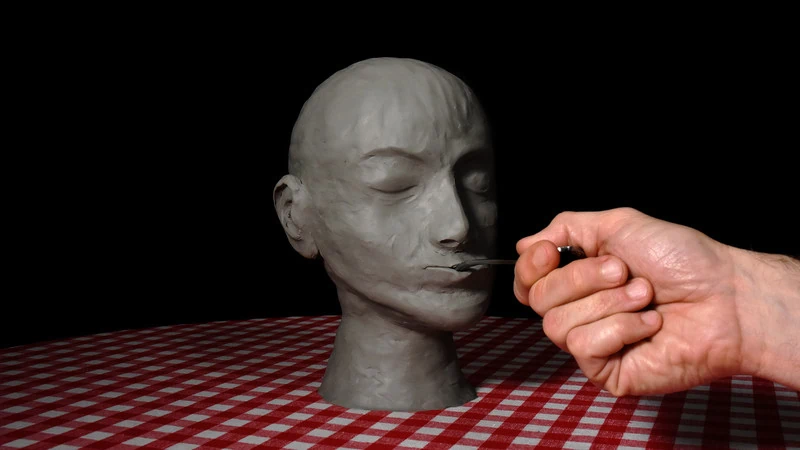 Lairs
Lairs, layers, liars: In this poetry film, hatred insidiously supplants a couple's love.
Emma Penaz Eisner: Director, Writer, Producer Leo Jergovic: Key Cast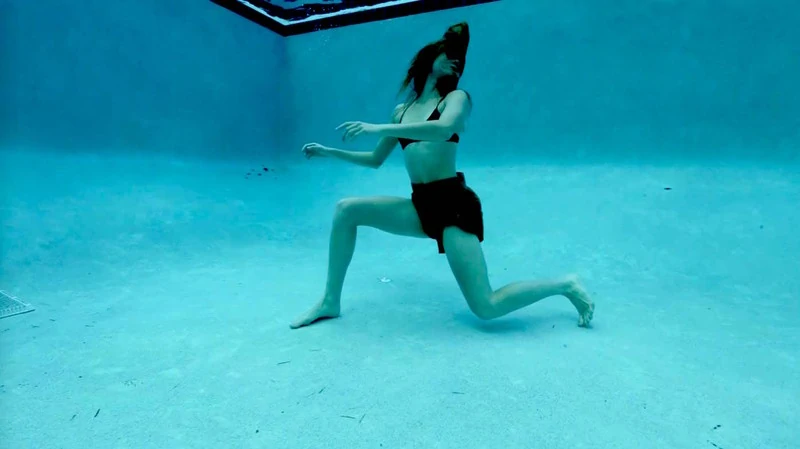 World of Forms
"World of Forms" is a dance short captured underwater. Based on Plato's "Theory of Forms," two people move through a world unbound by physical material, where all ideas exist in a fluid and open state. When a woman is left to question how real a physical object is, versus her pool of ideas, she works to lead a younger boy onto a path of truth. With cinematography by Rich Denmark and music by Giles Corey.
Andrea Ward: Director, Key Cast Tyler Renfroe: Key Cast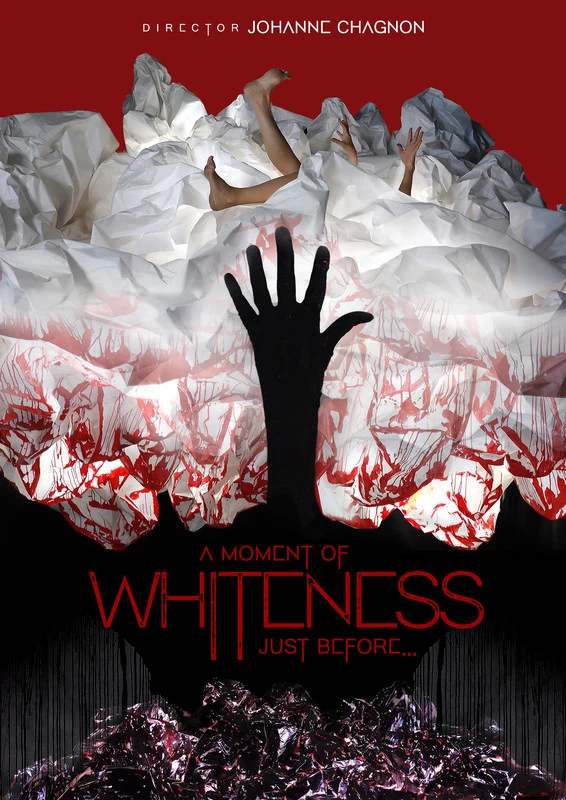 A moment of whiteness just before...
This video evokes a changing universe. A palette of white, red and black. In this landscape, the colors generate transformations that follow one after the other. Evocation of a sliding world. An existence that ends up being absorbed, transformed. Is there a threat on the horizon? What if we added other colors, other hopes, other resurgences? Johanne Chagnon: Director, Writer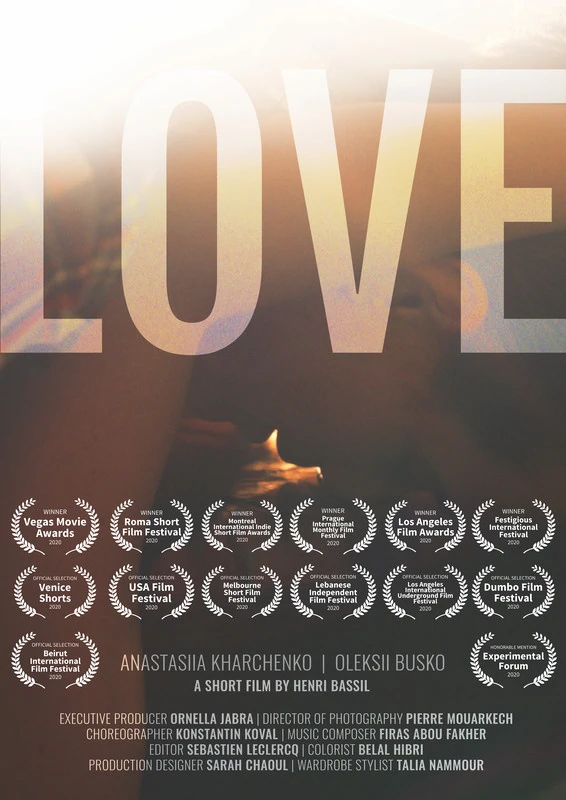 Love
"The mystery of love is greater then the mystery of death" Oscar Wilde. What if, just what if, love was not that mysterious after all?
Henri Bassil: Director, Writer, Producer Ornella Jabra: Producer
Reticence
Life is passing by with more and more questions, but the answers we will never find in words. Silence speaks louder, and what remains is the observation of the given moment. If you think that time is circular, and you get born, and you die every day then you are left with nothing else than living in today.
The spoken text in the film is an adaptation of Daniil Kharm's poetry. Marija Lučić: Director Kino Klub Split: Production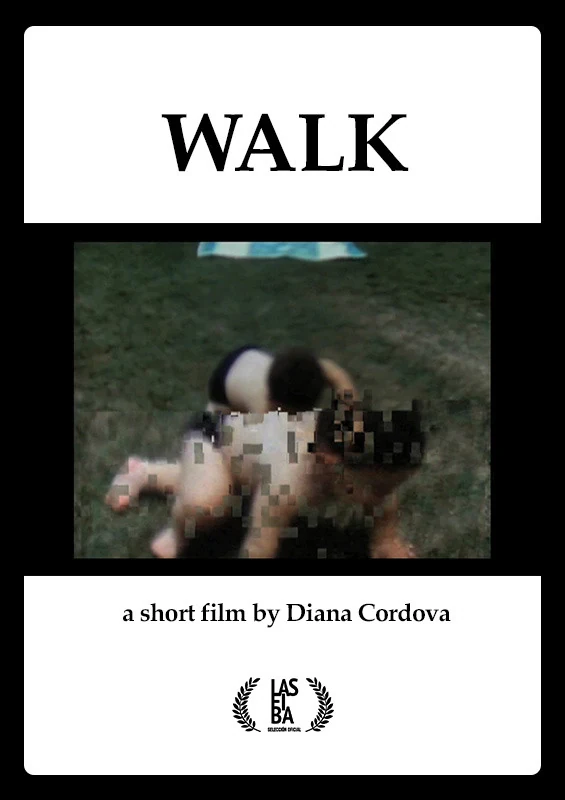 Walk
Video-essay about the development of the human being, focused on the process of learning to walk. The director appropriates the film material of her family and seeks to reconstruct her personal and family memory through the images of the memory. Diana Cordova: Director, Writer, Producer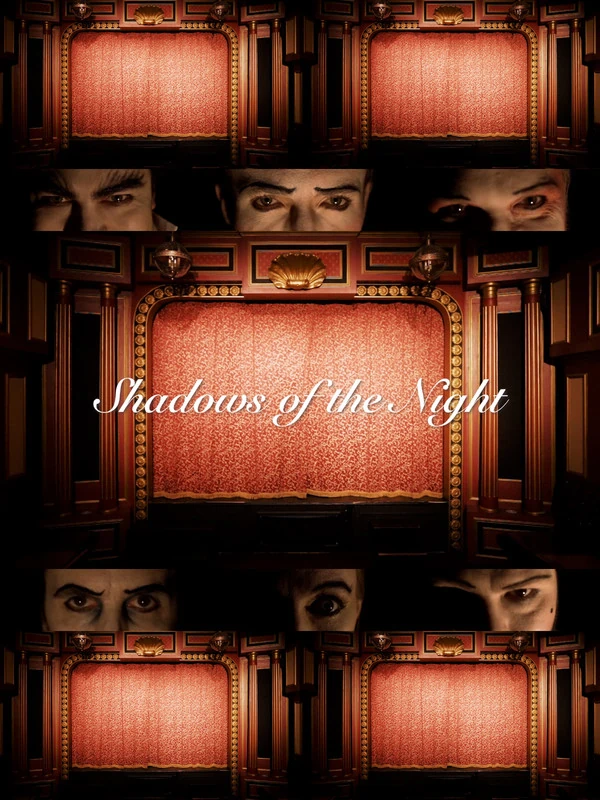 Shadows of the Night
Oh, what strangeness might illuminate in the peaks of night.
Alex Orthwein: Director, Producer Lowell Glovsky: Producer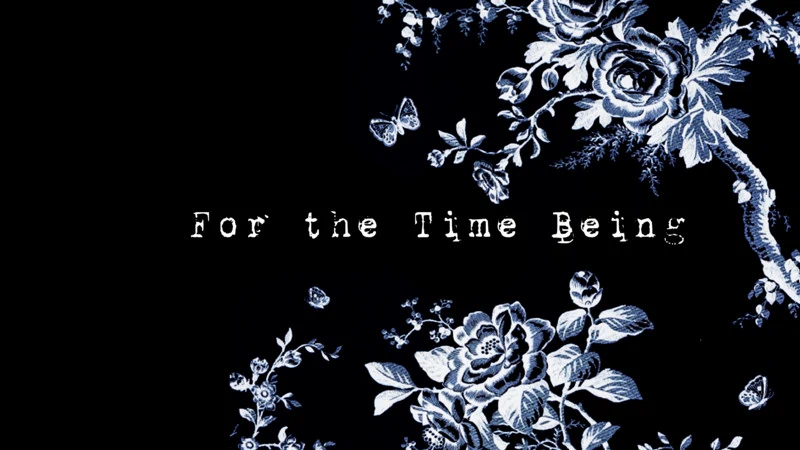 For The Time Being
"For the Time Being" is a film shot in the Portland Rose Test Garden over the course of a year as three friends experience the four seasons moving backward and forward in time. An exploration of our relationship to nature and our place in the world, the trio moves through the process of sleep, awakening, discovery and decline among the stalwart trees and shedding roses of the Pacific Northwest.
Heidi Duckler: Director Kiel Moton: Created and Preformed Conrad Kaczor: Created and Preformed Zuszanna Mangu: Cinematography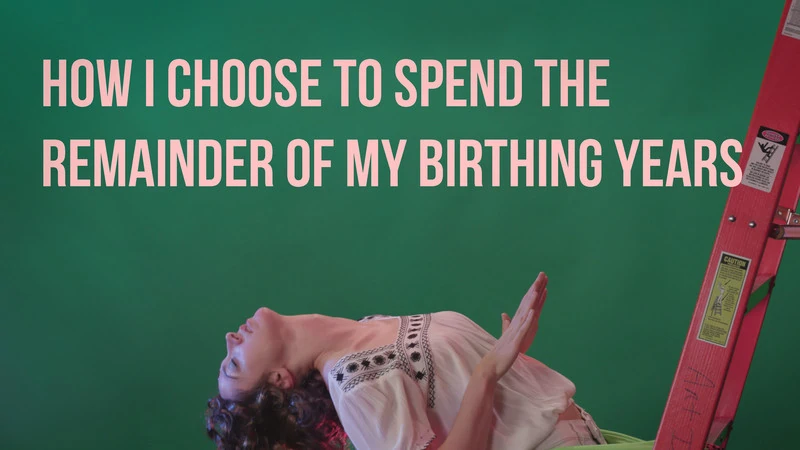 How I Choose to Spend the Remainder of my Birthing Years
Blending personal narrative with shared pop cultural experience, the artist makes manifest a longheld childhood fantasy set within the love scene from Dirty Dancing (1987). "How I Choose to Spend the Remainder of my Birthing Years" juxtaposes pre-pubescent sexual desire with that of a woman descending her sexual peak. Fantasy is both a balm to religious piety and an act of resistance to reproductive pressures put upon women approaching middle age. Here the digitally simulated image, in its wavering visual verisimilitude, exposes our willingness and desire to believe.
Sarah Lasley: Director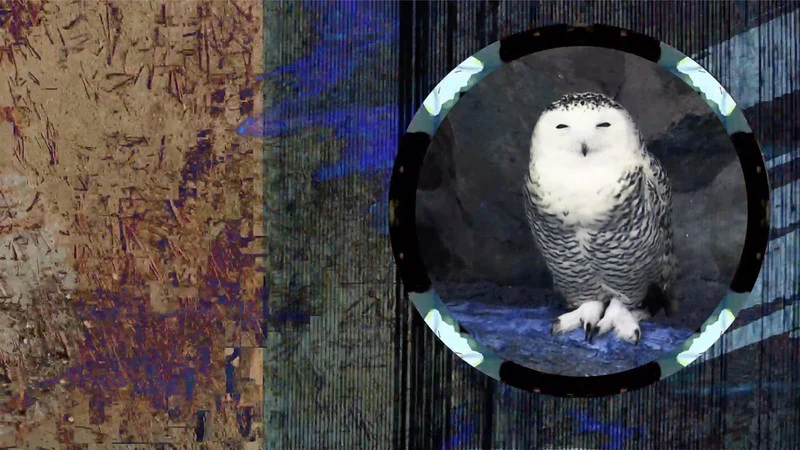 Transmitting and Receiving
There must be something beyond this physical world, Sometimes I can feel energy around me, or I hear a familiar frequency. I want to connect to the vibrations that lead to other worlds. Dee Hood: Director, Producer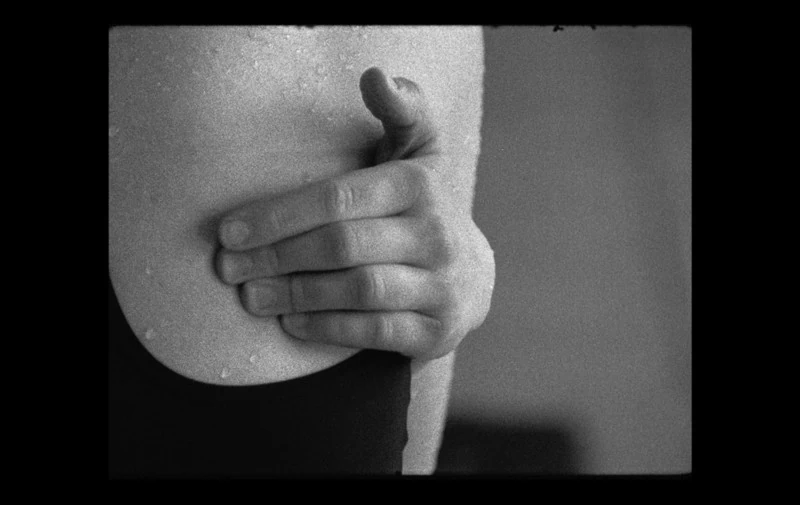 It's okay to eat fish, because they don't have any feelings.
The wind is hissing, the laundry hanging, the water boiling and the potatoes are peeled. Then he guts and cleans the fish. A wordless visit - home is where it hurts.
Stefan Koutzev: Director, Writer, Producer Tina Daurova: Key Cast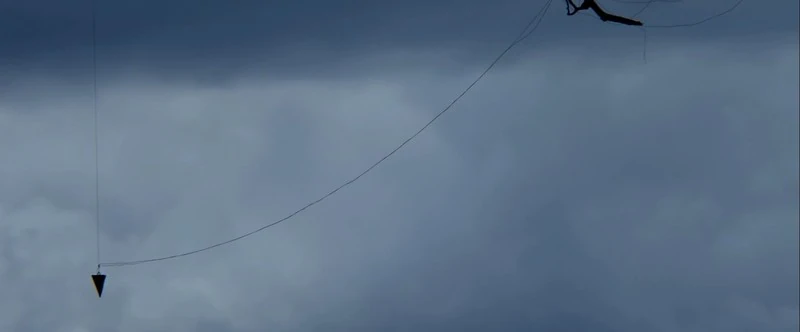 Vestige
Vestige is a short experimental film depicting an atemporal, interconnected space that suggests a unique reality that unsettles subconscious emotions and thought. The film explores unknown landscapes, and at other times organically observes the natural realm through the use of various filmic media and a multi-layered sound design.
Mireille Heidbreder: Director/Creator
Static
Sam lives in a world filled with fear and anxiety. An enigmatic phone call will become the perfect excuse to alter his ordinary life.

Marc Lesperut: Director, Writer Gisette Rosas: Producer Mónica García: Production Coordinator Reynaldo Lancaster: Production Assitant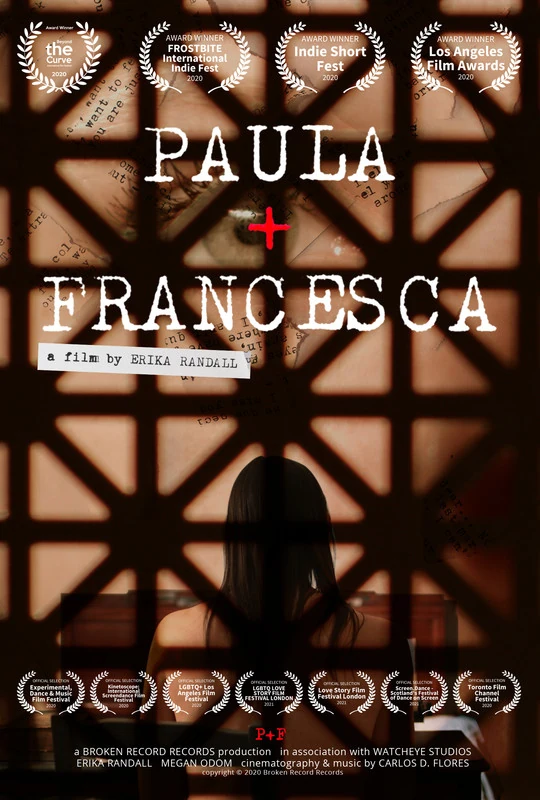 Paula + Francesca
Paula + Francesca (P+F) is a short dance film that gives trouble to Dante and his ideas about hell and who goes there. A queering of The Inferno's story of the classic clandestine lovers and their unhappy landing in the Second Circle, P+F is both hate mail to Dante and a love letter from Franny to Paula.
Erika Randall: Director, Writer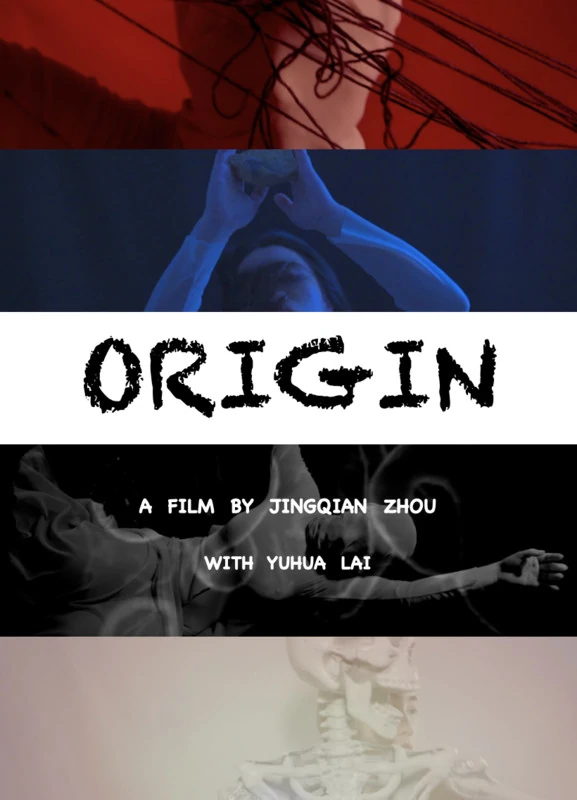 ORIGIN

JINGQIAN ZHOU: Director, Writer, Producer YUHUA LAI: Key Cast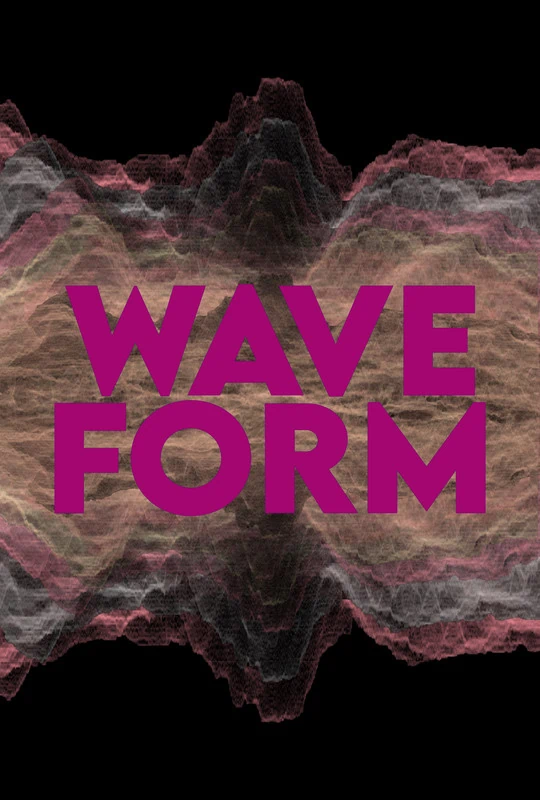 Missing
WAVE FORM explores movie viewing, sharing, and making as a means of confronting the experience of mental illness. It illuminates the sustaining, transformative powers of film by transforming a variety of "waves" from cinematic history—ocean waves, waving hands, waves of soldiers—through the luma waveform scope, a technical feature of movie editing software. Converted into luma waveforms, the original filmic images are rendered unrecognizable, their representational nature exchanged for a ghostly, mesmerizing shimmer. Tiz (Daniel Tysdal): Director, Writer, Producer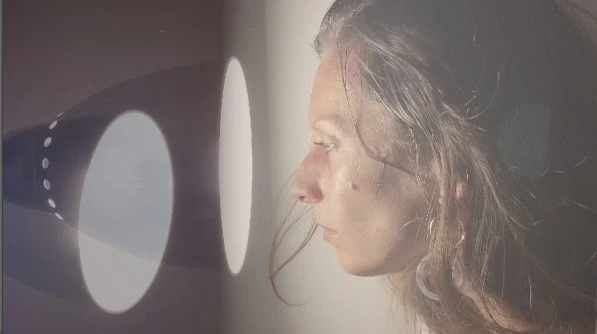 IDENTITY
Anna Watkins has created a new dance film whilst in lockdown in collaboration with talented composer and singer-songwriter Zosia Jagodzinska. 'A reflection of freedom and the enemy, finding the light through the darkness of isolation. Trapped, restricted and addicted, a complex mixture.'

Anna Watkins: Director, Choreographer and Dancer Zosia Jagodzinska: Key Cast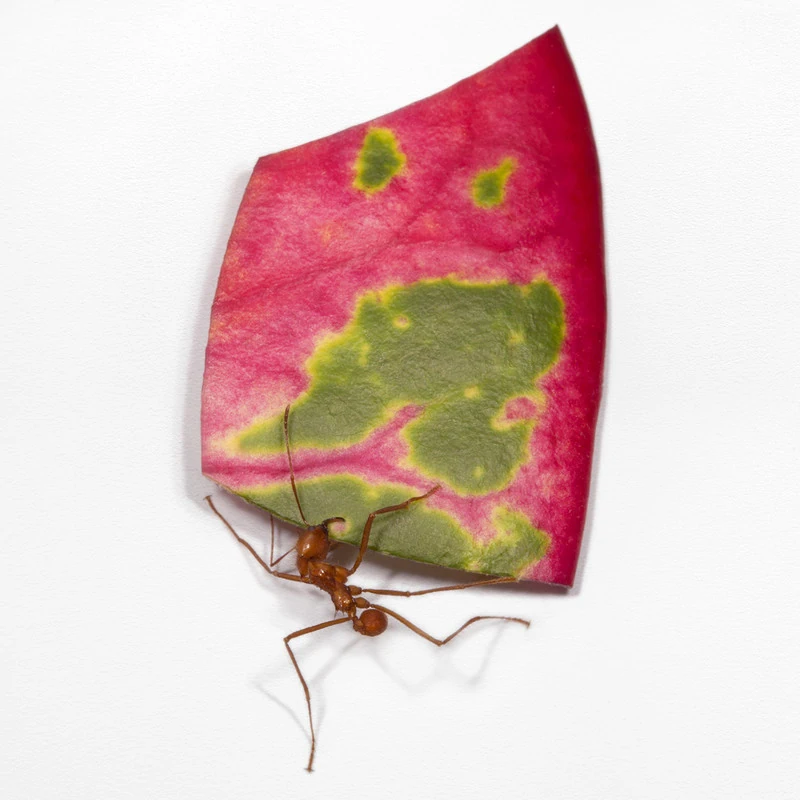 Leafcutters
"Leafcutters" is an unusual collaboration with millions of wild ants. Focusing on four supposedly unique human traits – language, ritual, war and art – the narrative aims to blur the boundaries between culture and nature. Leafcutter ant colonies have eerie parallels to human society and this is the inspiration for the video. To quote from eminent biologist E.O. Wilson, these ants are "the most complex social creatures other than humans."
Catherine Chalmers: Director, Writer, Producer Atta Cephalotes: Key Cast Charles Lindsay: Sound design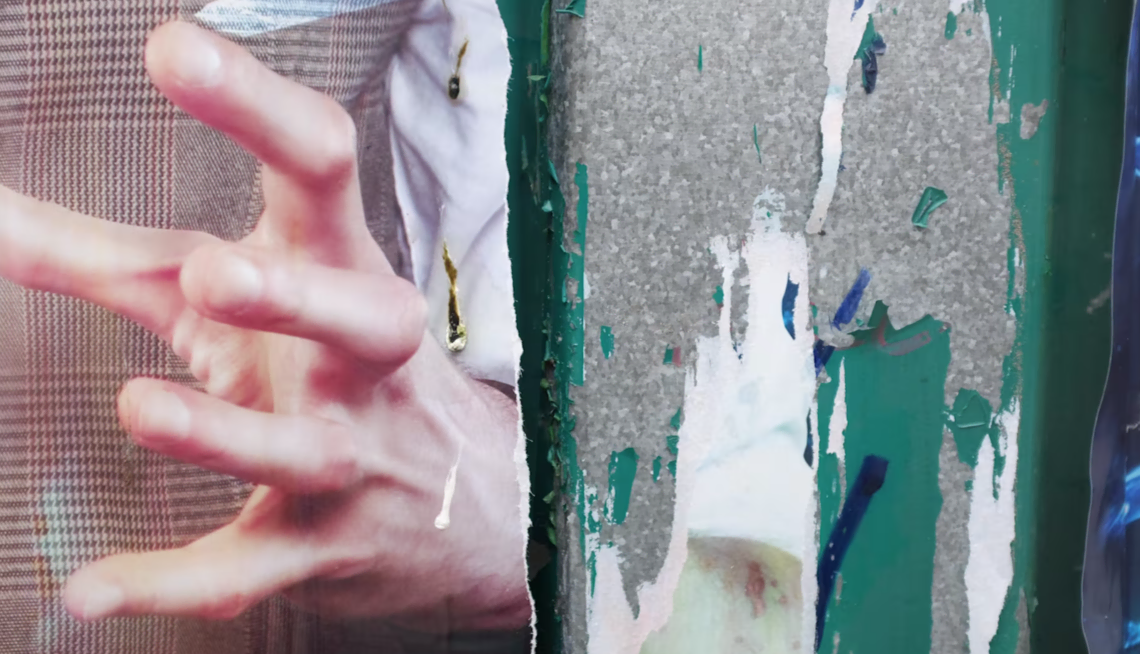 Now Appearing in Bucharest

Bucharest may or may not be the Paris of the East, but it certainly is a daily dance between history and the present. In this short experimental film a montage of concert posters announcing upcoming performances dance their inevitable passage into the past... a meditation on the precarity of the popular… loose change from a libidinal economy.
Robert Lawrence: Director, Writer, Producer Anda Iamnitchi: Key Cast "Voice Over"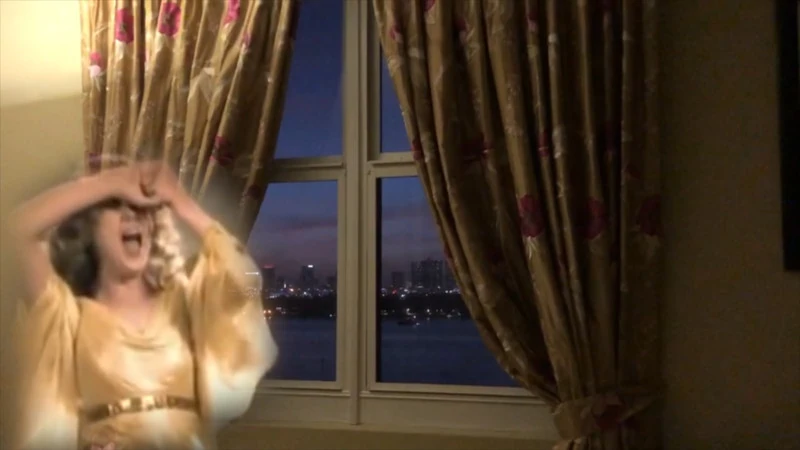 Unsound
A Russian can say, "I hear the smell…" A maestro has a vision of what a symphony should sound like. In a silent film how can one make the spectator see the sound? A vivid and noisy assemblage of archival and contemporary imagery meditating on the past and presence of film audio.
Vivian Ostrovsky: Director, Producer Ruth Gadish: Editor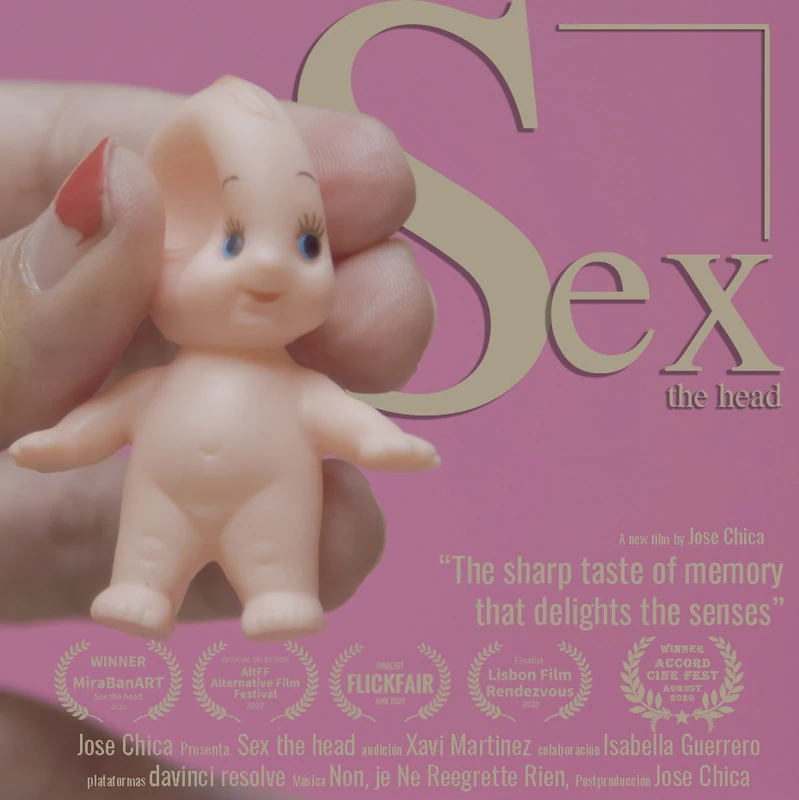 Sex the head
The sharp taste of memory that delights the senses
Jose Chica: Director, Writer, Producer Xavi Martinez: Key Cast Isabella Guerrero: Key Cast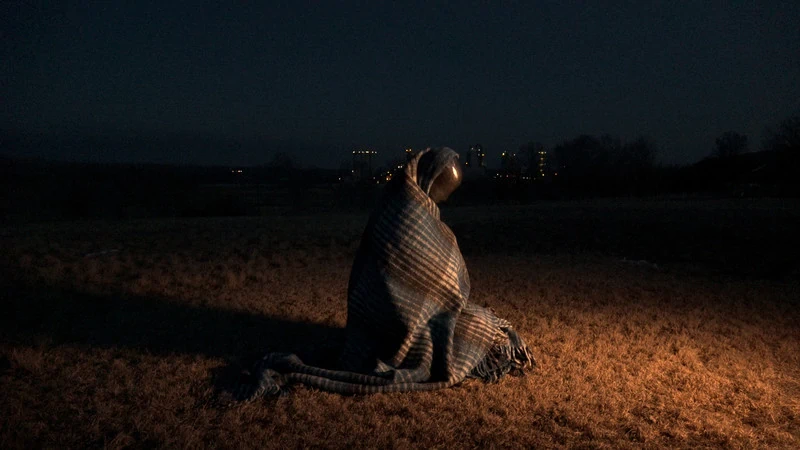 The Desire
A devotion to beauty, aching and isolation. Usama Alshaibi: Director Talia Watrous: Director
Join us for your 2022 Edition
Demetera 2022 will take place at Le Point Ephémère, one of the most vibrant cultural venues in Paris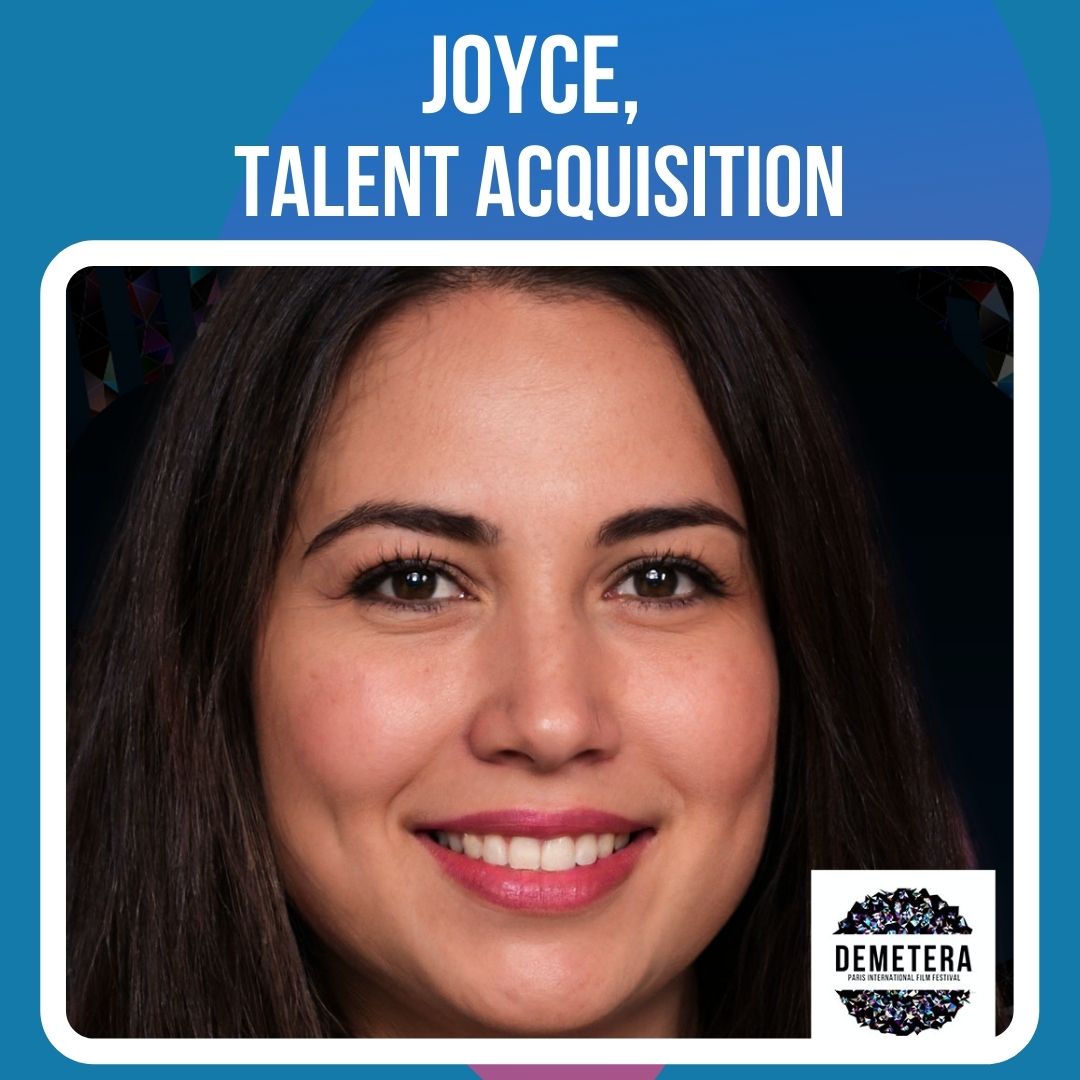 Want to join us for an extraordinary journey? Please drop us a line at contact@demetera.org