We received about 300 films in the documentary short section, and 25 were selected.
Winner: Welcome to Thoo Mweh Khee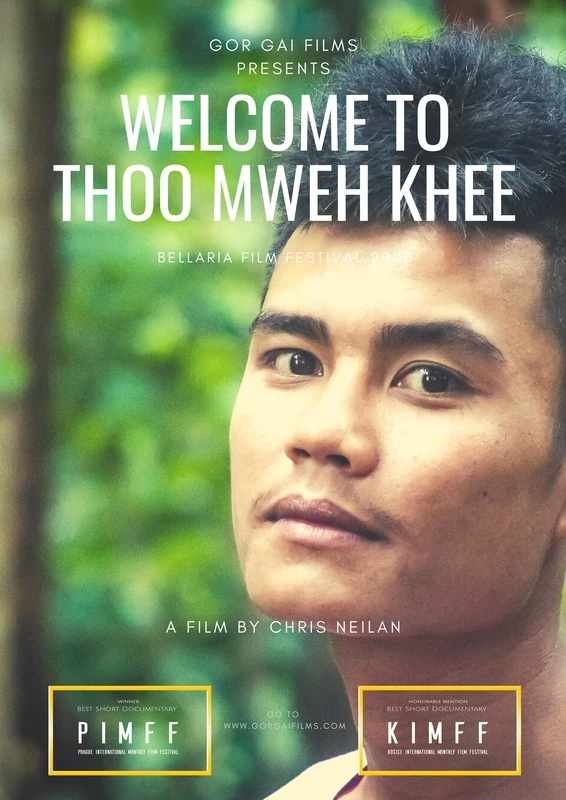 Thoo Mweh Khee school sits on the border between Thailand and Burma, offering a safe place to live and study for Karen refugees. This zero-budget, humanitarian documentary explores life at Thoo Mweh Khee, the oppression suffered by the Karen at the hands of the Burmese state, and the values of resistance-through-education that underpin it.
 Chris Neilan: Director & Producer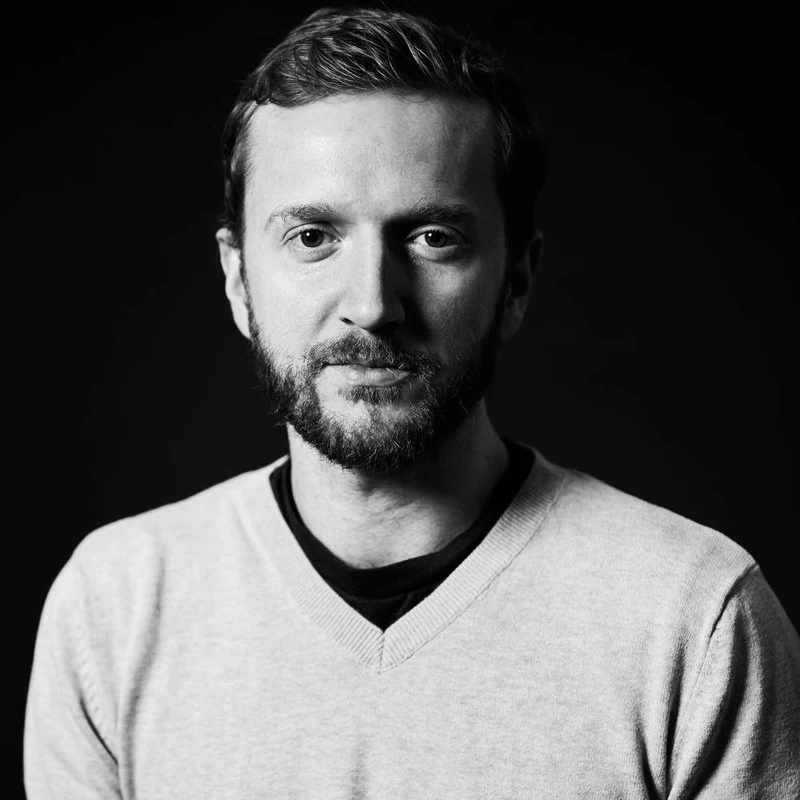 Chris Neilan is an award-winning author, screenwriter and filmmaker. He was shortlisted for the Sundance Screenwriters Lab in 2016 and 2020, won 2nd prize for short fiction in the 2017 Bridport Prize, and is nominated for the 2021 Pushcart Prize. He has made films in Seoul, Thailand, LA and the UK and his projects have played at festivals around the world. His company, Gor Gai Films, specializes in low budget humanitarian films. He is currently completing a PhD in Screenwriting at Manchester Metropolitan University, where is lectures in creative writing.
Chris Neilan's Introduction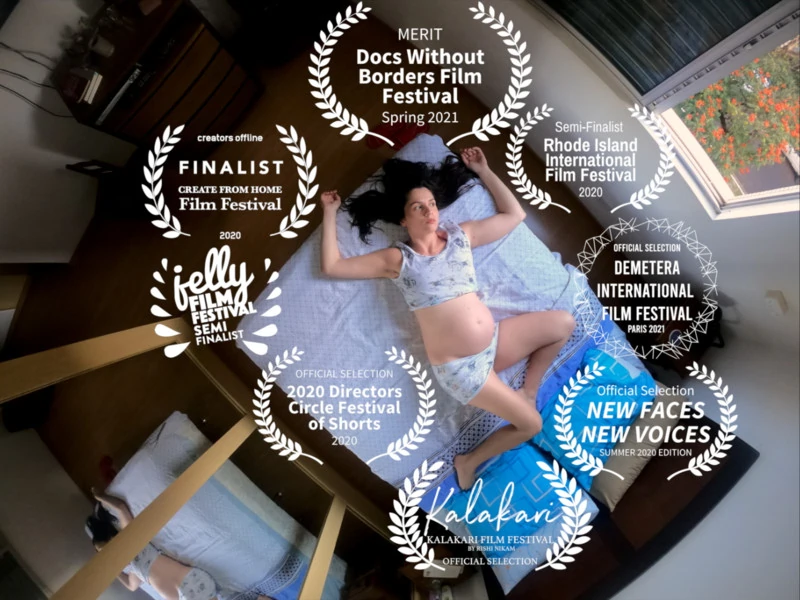 Caramujo
It's 2020 and while COVID-19 pandemic is making huge changes in our lives and perspectives, a Latin American quarantined pregnant woman needs to struggle against a whole system to have the birth that she wants to have.
Dai Belquer: Director, Writer Carolina Damião: Writer Espiral de Borboletas: Producer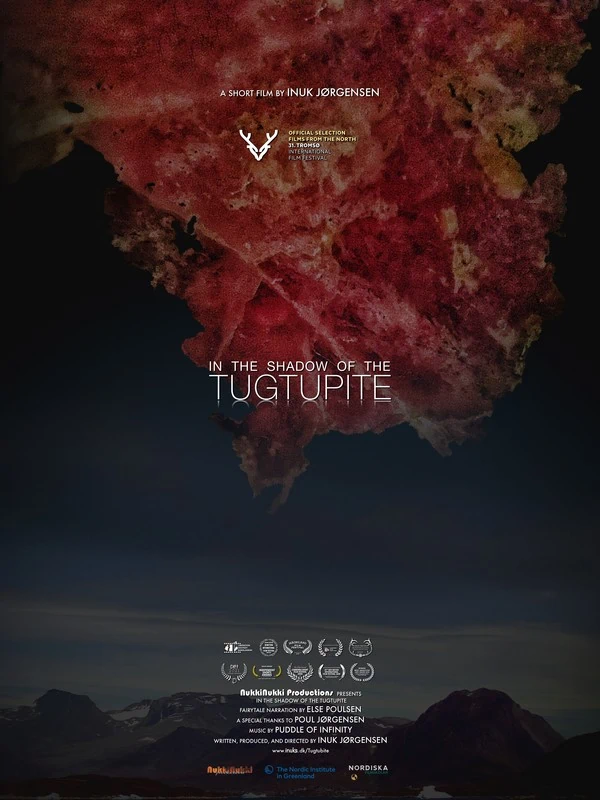 In the Shadow of the Tugtupite A cinematic portrait of despair and anxiety towards an unknown future for the Inuit of the world's largest island. The film questions the rationale behind past and future mining prospects in Greenland and how they are linked to the search for identity of the fledgling nation in a post-colonial world.
Inuk JørgensenWriter: Producer, Director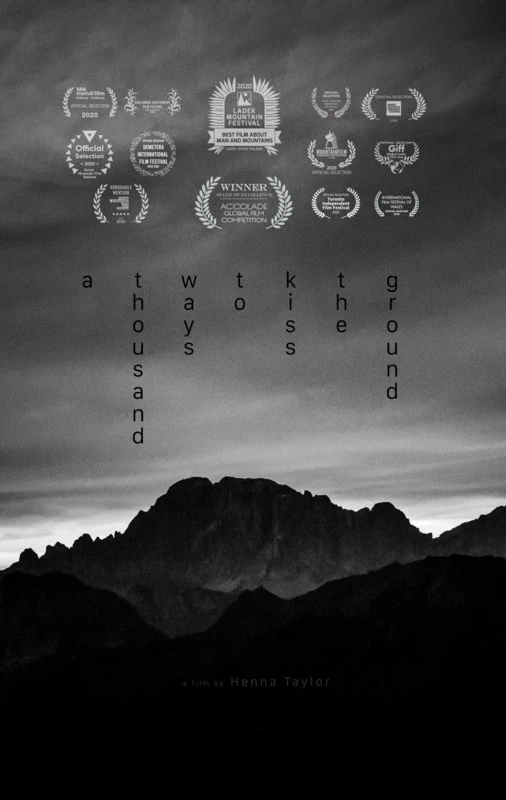 A Thousand Ways To Kiss The Ground
A Thousand Ways To Kiss The Ground is an exploration into grief and its expression through the stories of individuals who have experienced loss or trauma due to climbing or alpinism. Made in collaboration with the Climbing Grief Fund, this artful compilation of interviews highlights how there is no singular or correct way to grieve. Indeed this topic is complex, vulnerable, confusing, non-linear, and absolutely imperative to the health of all of our communities. Henna Taylor: Director, Writer Steve Sorkin: Producer Madaleine Sorkin: Producer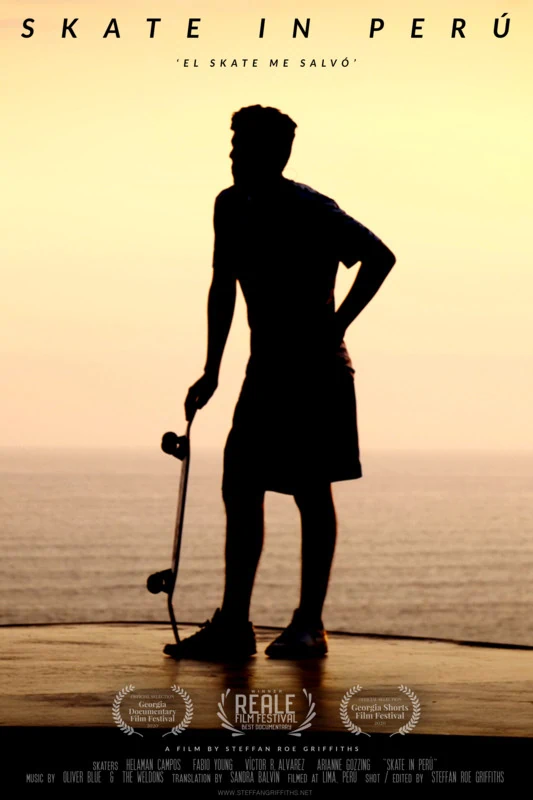 Skate in Perú
Skate in Perú explores the views of four young Peruvian skateboarders in Lima. Each shares their unique perspective of the skateboarding community in Perú and how it influences their lives. In particular, Helaman Campos, of the Peruvian skateboarding federation, talks about how skateboarding saved him from a life of crime. Skateboarding acts as a kind of short-hand international language that connects people from different countries and cultures. This is part of what makes it such a compelling window into local culture and life.

Steffan Griffiths: Director, Producer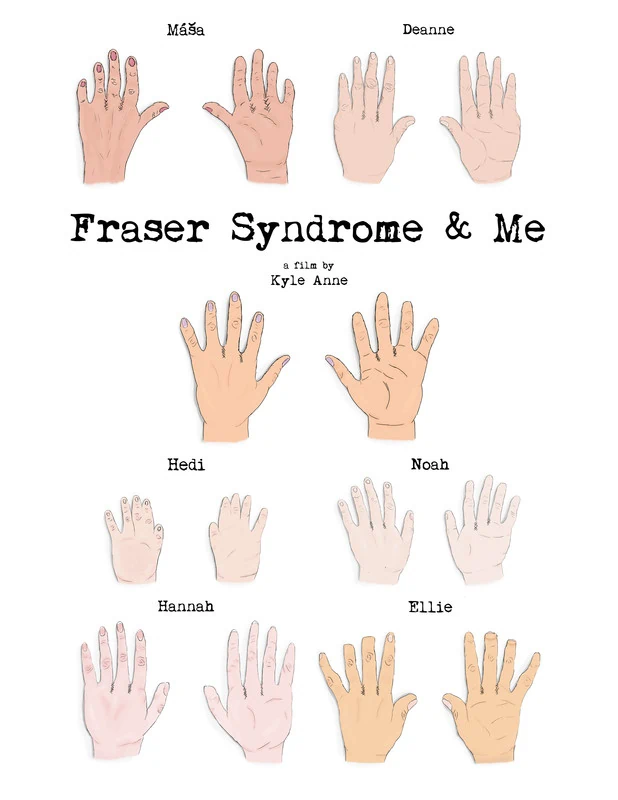 Fraser Syndrome & Me
Filmmaker Kyle Anne Grendys, is only the 75th person to be born with the rare, recessive gene disorder called Fraser Syndrome. Having always felt alone in the world, she sets out on a journey to find her community and finally meets others just like her.

Kyle Anne Grendys: Creator Patty Walters: Composer Kyle Anne Grendys: Editor Rachel Walters: Artist Richard Wilkerson: Assisted Editor Josh Mallett: Assisted Editor Maggie Rosario: Assisted Editor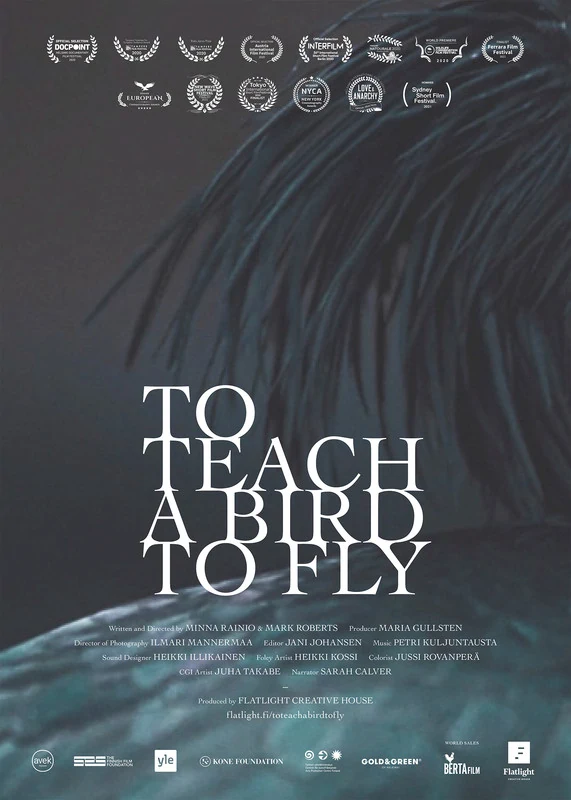 To Teach a Bird to Fly
A woman relates events from the past – today's world – when her 25-year-old grandmother worked as a foster parent to the critically endangered Northern Bald Ibis. The story follows the young woman as she hand-raises the alien-looking birds, spending weeks, and months living with the Ibises, and eventually teaching them to fly and migrate across the Alps to the safety of their wintering grounds in Italy. At the same time, she subtly reveals the difficulties we will all face on the path to our uncertain future.
Lyrics: Katharina Nuttall (From poem by Charles Baudelaire) Video: Directed/DoP/Edited by Albin Biblom Author: Katharina Nuttall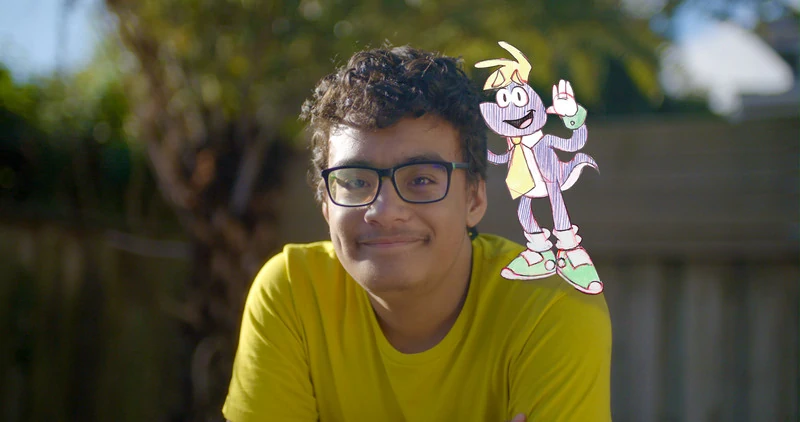 Meet Munch Jr
Sixteen-year-old Nikau doesn't see anyone who is quite like him. He has a unique view of the world; he also has Asperger Syndrome. Step into Nikau's colourful world as he turns to his animator Dad to help fulfil aspirations of bringing the character Munch Jr. to life. Powered by the unconditional bond of father and son, an emotional journey must be taken to realise Nikau's dreams. Ali Cowley: Director, Writer Sandra Kailahi: Producer Nikau: Key Cast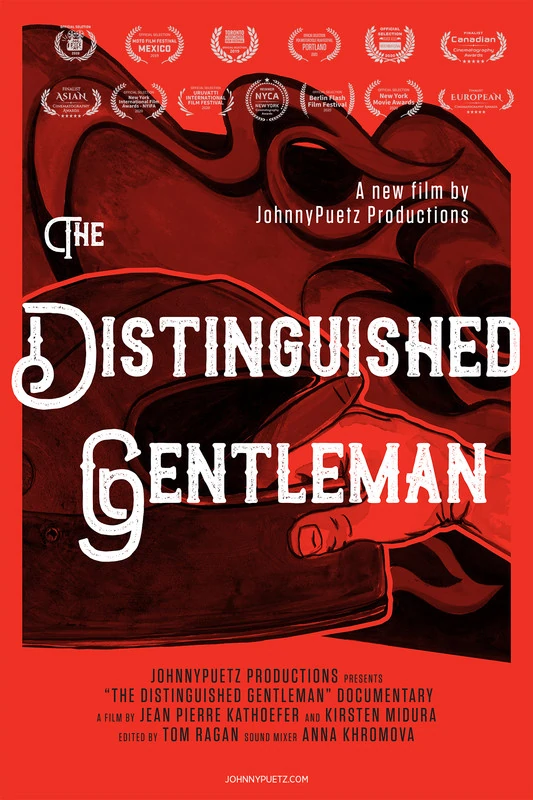 The Distinguished Gentleman
In February 2019, Vincent Nicolai, a beloved charity fundraiser, was involved in a catastrophic propane explosion. As Vincent single-handedly rushed to put out the fire in his garage, flames burned over 40% of his body. It nearly took his life. Jean Pierre Kathoefer: Director, Producer Kirsten Midura: Producer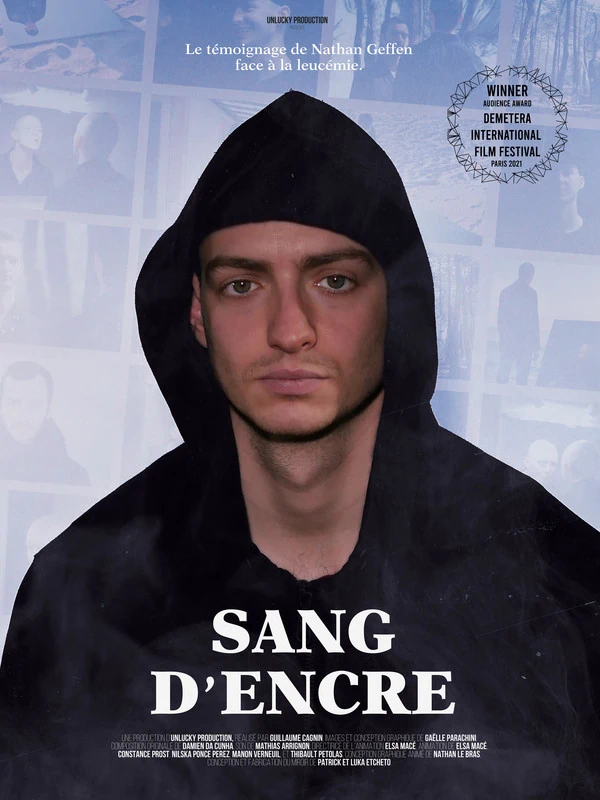 Sang d'Encre

Sang d'Encre is Nathan Geffen's perspective on his battle with leukemia. This documentary accounts for his journey and his fight, through the lens of his thoughts and feelings. Animation sequences, interview, super8 film, life sequence, fiction ... Sang d'Encre is a rich visual and sound patchwork that organicly intertwines past, present and future.

Guillaume CAGNIN: Director Gaëlle PARACHINI: Images Damien DA CUNHA: Original Music Mathias ARRIGNON: Sound
The Great Atchafalaya Basin
Efforts to save the Atchafalaya Basin are highlighted with stunning visuals of the largest wetland and swamp in the United States. Located in south central Louisiana, it is a combination of wetlands and river delta area where the Atchafalaya River and the Gulf of Mexico converge.
Mark Knight: Director, Writer Jim Wilmer: Producer Jodi Meche: Key Cast Dean Wilson: Key Cast Andy Littlewood: Original music score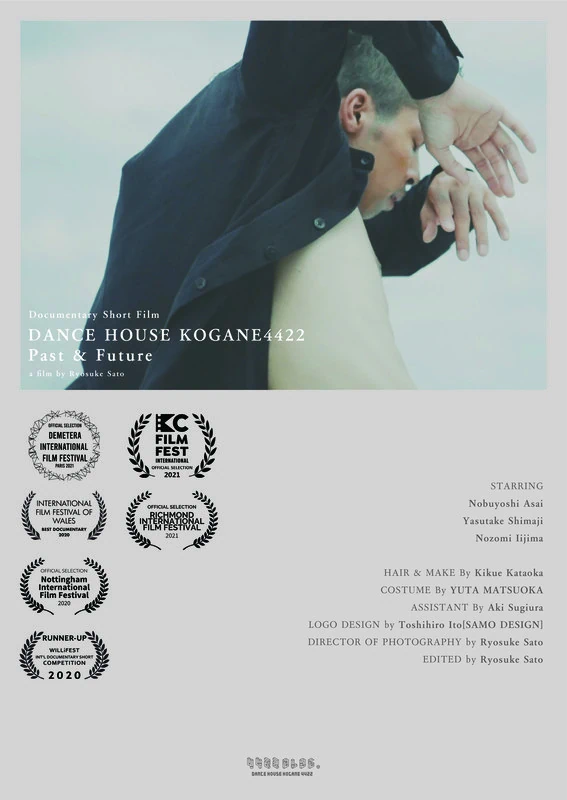 DANCE HOUSE KOGANE4422「Past & Future」
Dance House Kogane 4422, a dance platform dedicated to contemporary dance in Nagoya, Aichi Prefecture, was established in June 2017. It was completed in a former sewing factory by the artists themselves, together with local volunteers, through self-renovation of the site. This is a record of the two years that world-renowned choreographer and dancer Nobuyoshi Asai struggled to create 'a place for artists for artists', one of the few dance houses in Japan, without the help of government or corporations. Ryosuke Sato: Director, Writer, Producer Nobuyoshi Asai: Key Cast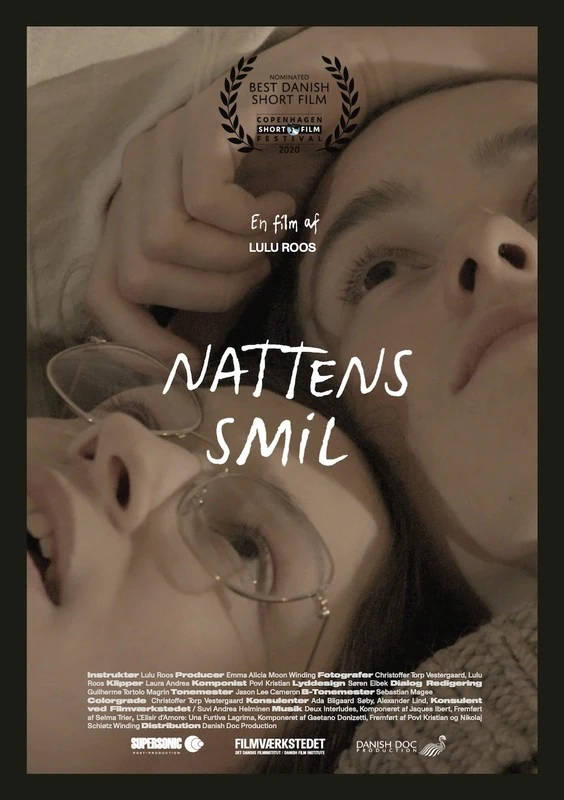 Milk of the Night
In Milk of the Night we follow the friends Selma and Josefine, who live together in Copenhagen. Selma plays the classical harp and struggles to return to everyday life after being admitted to the psychiatric ward, and Josefine dreams of breaking through as an actress, but is often struck by resistance or despair. The film explores their quest for meaning in life, and delves into the existential questions it entails. Through it all, they are young women with a great will and drive in life, who sometimes find it difficult to rest in the infinite presence of the present. Does perfection exist or are we as human beings on an eternal journey?
Lulu Roos: Director, Writer Emma Alicia Moon Winding: Producer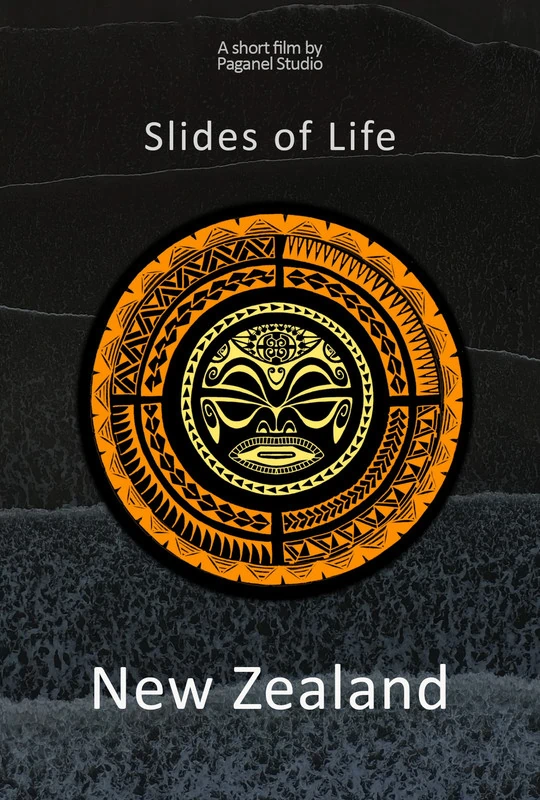 New Zealand. Slides of Life

Andrii Andreiev: Director, Producer, Cinematography Alexander Zu: Edit Olga Andreieva: Cinematography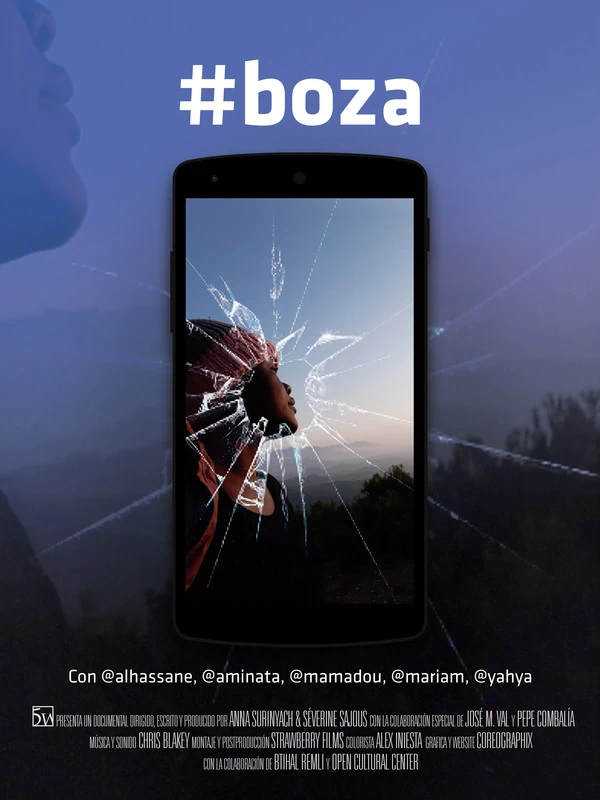 #boza In first person narrative and using videos and Selfies, Alhassane, Aminata, Mamadou, Mariam and Yahya tell their journeys and their goal of making "boza". A word of disputed origin and exact meaning, "boza" is used by those trying to cross this particular border to describe the goal, and the act of successful crossing. The film #boza removes all filters, becoming a collective Selfie on migration.
Séverine Sajous: Director, Writer, Producer Anna Surinyach: Director, Writer, Producer Jose Manuel Val: Editor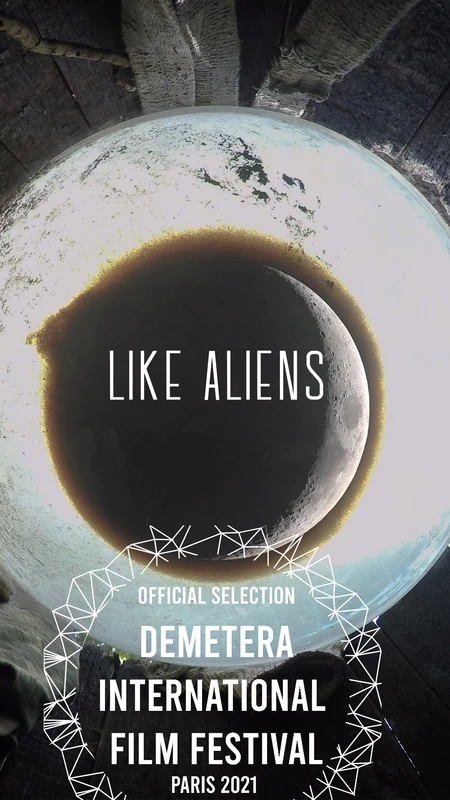 Like Aliens
An Artist create little worlds from the dump and makes us rethinking our role in the universe. Joaquin Fargas create natural ecosystems isolated inside sealed containers that only allow the external influence of heat and light. These systems, like our planet, depend on light as a source of energy for the development and continued existence of the life cycles that take place inside of them. These orbs represent our planet on a miniature scale, highlighting its fragility and the care its inhabitants should be taking. Nico Muñoz: Director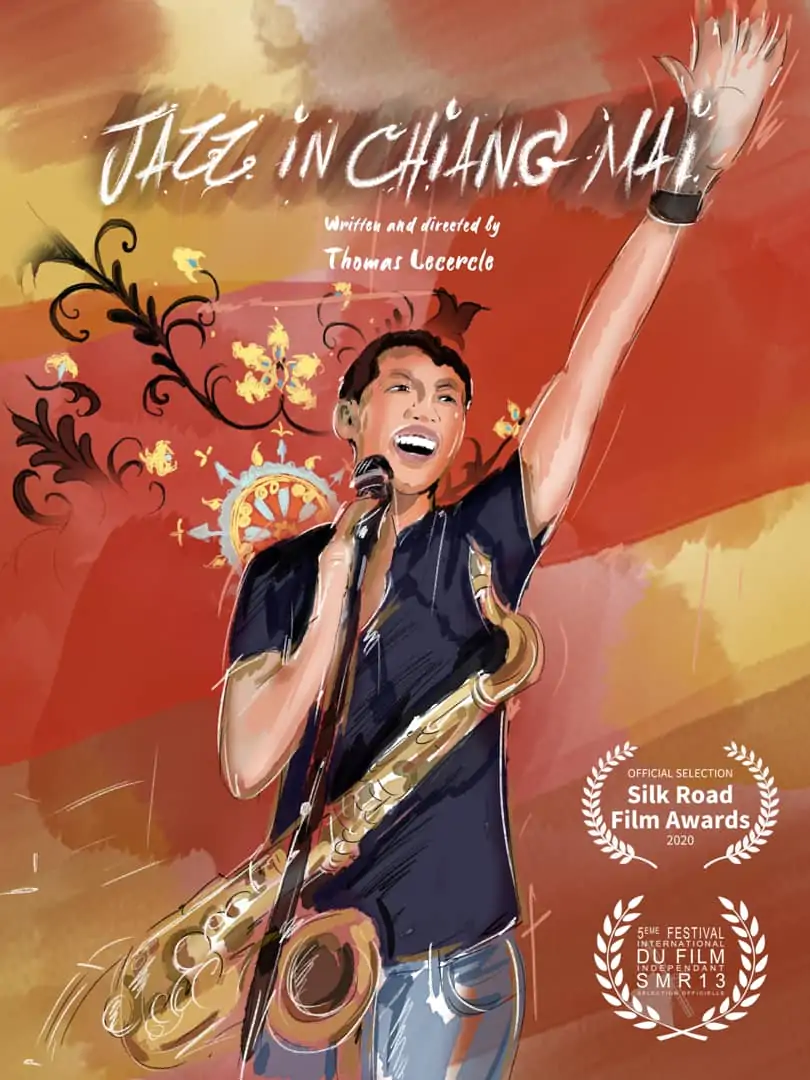 A story of Jazz in Chiang Mai In Chiang Mai, Thailande, a community of jazz musician is growing stronger. They worked hard to open a cooperative jazz bar to play every day.
Lecercle Thomas: Director, Writer, Producer Rohan Houssein: NARRATOR Studio minuit: AUDIO MIX Labo Klandestino: Voice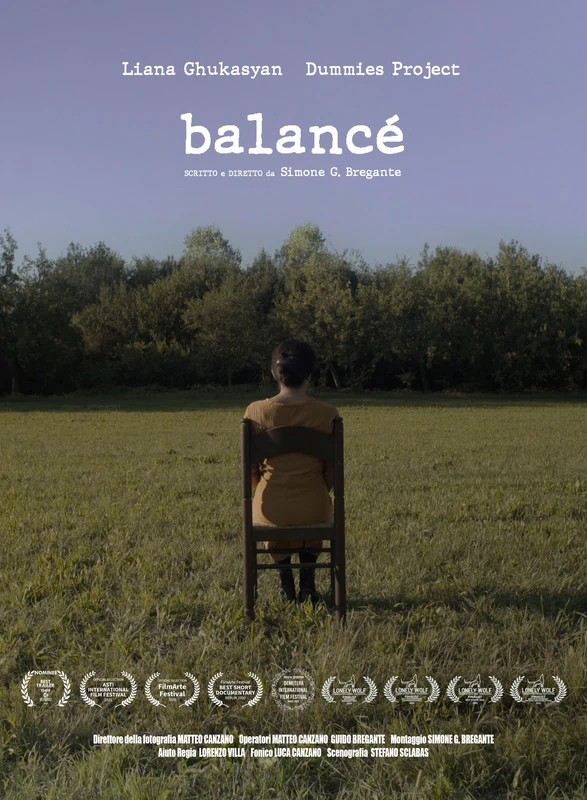 balancé According to philosophical view of the armenian artist Liana Ghukasyan, every balance is ruled by an imbalance and every imbalance is ruled by a balance. This relationship is expressed by Liana's art with a definition: "balancé". This is a visible concept in her art, focused on light and dark, on contrasts and opposite elements. In her art opposites coexist. They separate and reconcile eachother continuously. The film merges the style of the poetic documentary and the video art.
Simone G. Bregante: Writer & Director Liana Ghukasyan: Key Cast Dummies Project: Key Cast Lorenzo Villa: Assistant Director Matteo Canzano: Cinematographer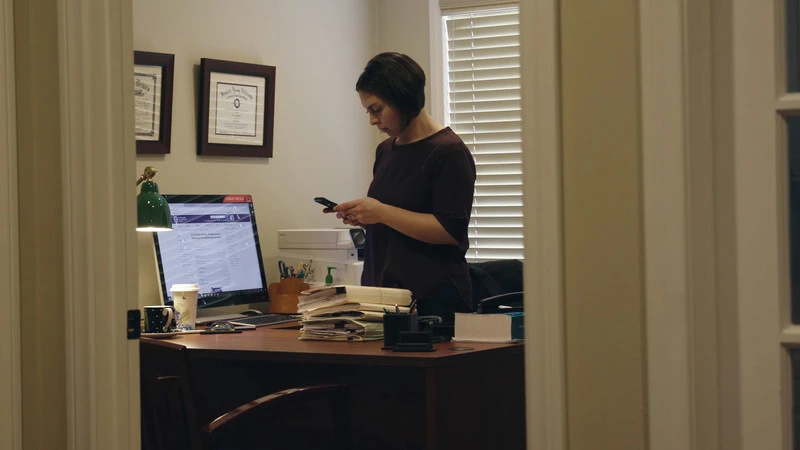 Status Pending With Immigration Law under attack, five first-generation Immigration lawyers (who call themselves "The Tribe") strive to help immigrants obtain safety and status in the United States. Through a chronicle of their professional and personal lives, this film aims to present the effects of the current administration through the perspectives of active immigration lawyers in the Los Angeles area.
Priscilla Gonzalez Sainz: Director, Producer Laura Reich: Producer Sarah Garrahan: Editor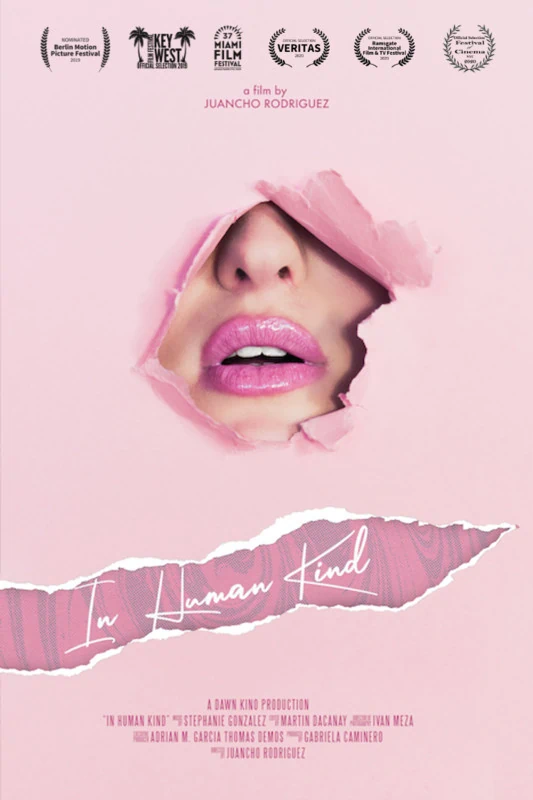 In Human Kind
A whole industry dedicated to treating human beings as objects who can be forced to perform unimaginable acts continues to boom in the United States. Meet "S," a sex trafficking survivor turned advocate who's now fighting to leave an imprint for young girls, young boys and others at risk, so they can avoid the dangers of forced human labor.
Juancho Rodríguez: Director, Producer Gabriela Caminero: Producer Ivan Meza: Director of Photography Stephanie Gonzalez: Music By Martin Dacanay: Edited By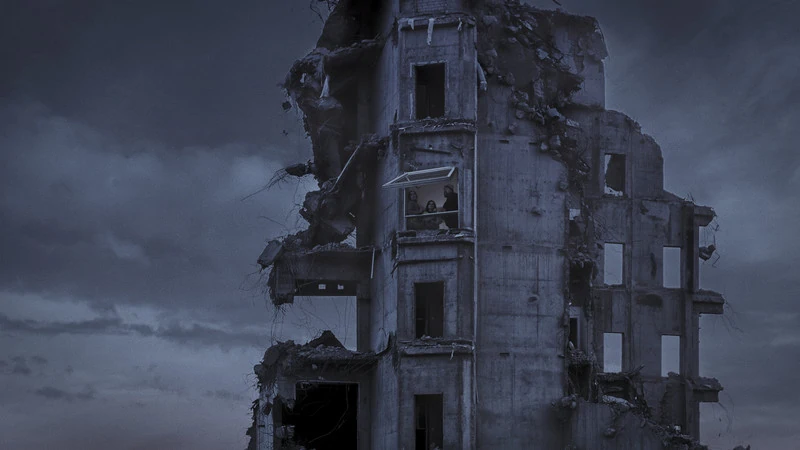 Syrialism Syrialism is a docu-drama that explores the complex feelings of survival guilt felt by an enigmatic Syrian man living in Oslo. The film uses elements of Surrealism to explore the nature of dreams, memory and imagination as a way of dealing with depression. The film throws us from an interview with Salam to the middle of his nightmares where he is confronted with his diseased brother and his child that died in Syria. He wakes up only to be thrown into another dream where his jealous sisters tease him about forgetting about how tough they have it back home. Salam is being mocked and misunderstood by the non-stop visits he gets from his family members in his dreams. Fearful of becoming desensitised to his people's suffering, Salam tries to disconnect from these simple Norwegian comforts, sometimes in real life, but mostly in his head. By visualising and filming Salam's dreams, we tap into a surreal world where he re-enacts what he wishes he could do and say to them.
Dalia Al Kury: Director, Writer Stev "Salam" Osten: Writer Nefise Özkal Lorentzen: Producer Jørgen Lorentzen: Producer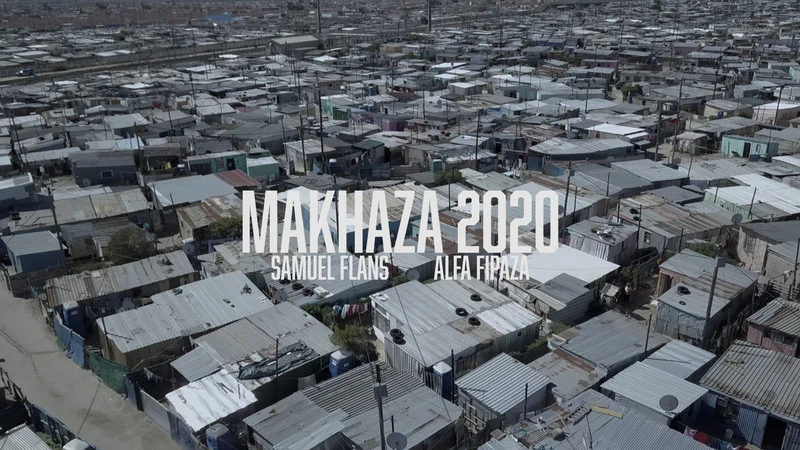 MAKHAZA 2020 COVID-19 STORIES: 'How do you lock 10 people in a squatter camp, in a one-roomed house? Even the house ends up sweating until the windows get foggy'. Short COVID-19 stories by Samuel Flans and Alfa Fipaza exploring the feelings and concerns of residents of Makhaza, Khayelitsha and surrounds concerning the difficulties of a township lockdown, financial and food instability and concerns that citywide lockdown restrictions may not be compatible with township life under COVID-19 and other diseases in South Africa.

Samuel Flans: Director Eh!woza: Producer Alfa Fipaza: Film Crew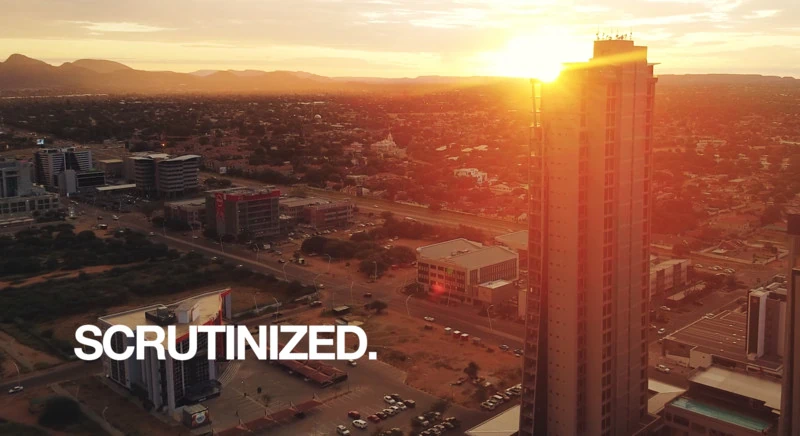 SCRUTINIZED Scrutinized was produced early in 2020 at the Botswana Harvard AIDS Partnership (BHP) and portrays the sentiments of six adolescents around HIV/TB. The majority of the footage was shot and designed by the youth participants from Mochudi and Gaborone, whose identities have been concealed at the request of the Ethics Board. The film forms a collaboration between biomedical researchers at the BHP and the Eh!woza public engagement programme. Participants conceptualised and shot the majority of interviews over a 10-day workshop period in February 2020. While in 2000, Botswana had an HIV prevalence of 40%, the country has made massive strides in combatting the disease and is widely regarded as an example of how other high HIV burden regions could do the same. The film documents the thoughts, experiences and attitudes of young people towards HIV and its endemic partner, TB.

Eh!woza: Producer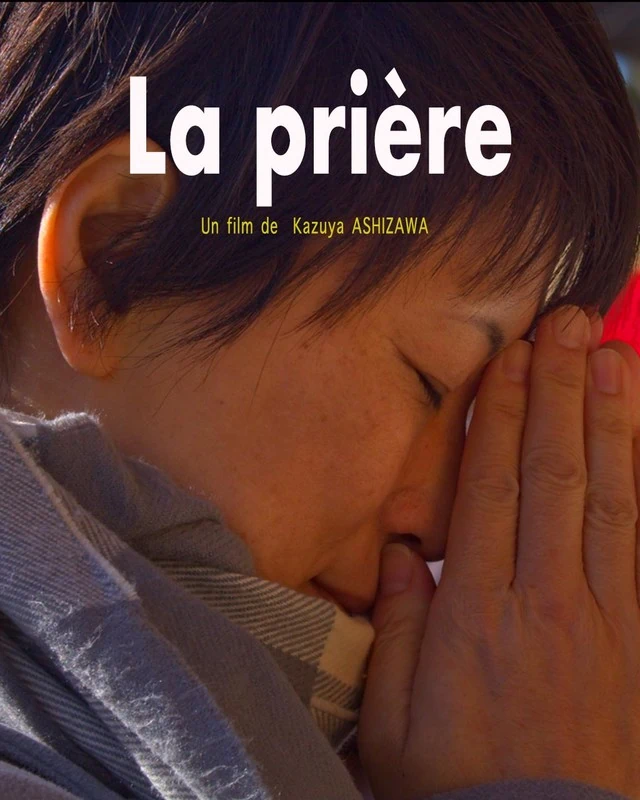 La prière
Les enfants, les jeunes et les personnes âgées, chacun prie à sa façon.C'est la prière simple et libre, qui continue depuis 1000 ans au Japon.
Kazuya Ashizawa: Director, Producer, Editor Norko Ashizawa: Sound Editor Maho Beekman: Subtitle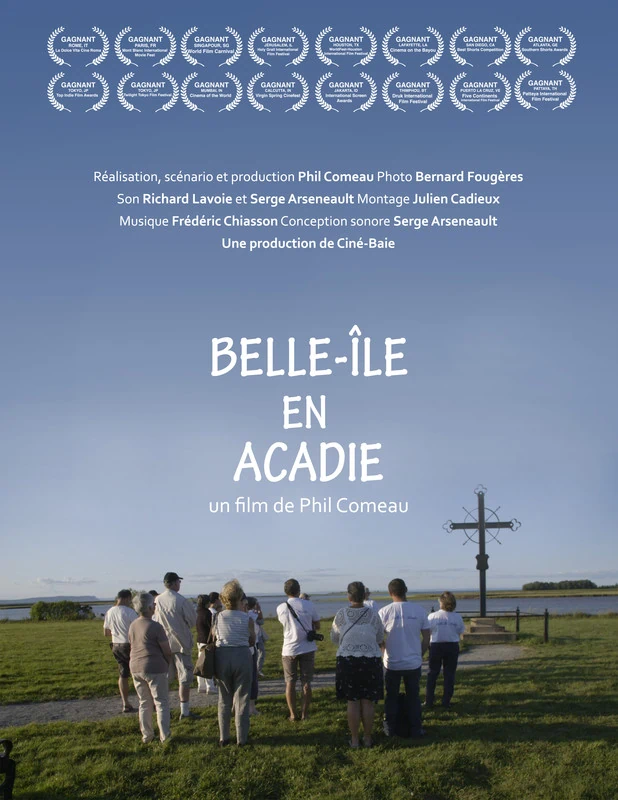 BELLE-ILE IN ACADIE Acadians from Belle-Ile-en-Mer, France, visit Canada to meet their "cousins" with whom they share a common culture and history. Descendants of the deported Acadians by the British from their original homeland, they walk on their ancestral lands and attend the international World Acadian Congress. This film is about exile, the power of memory and finding your roots. (116 awards received worldwide.)
Phil Comeau: Director, Writer, Producer Bernard Fougeres: Photo Serge Arseneault: Sound design Julien Cadieux: Editor Frederic Chiasson: Musical score Paul Goguen: Sound mixer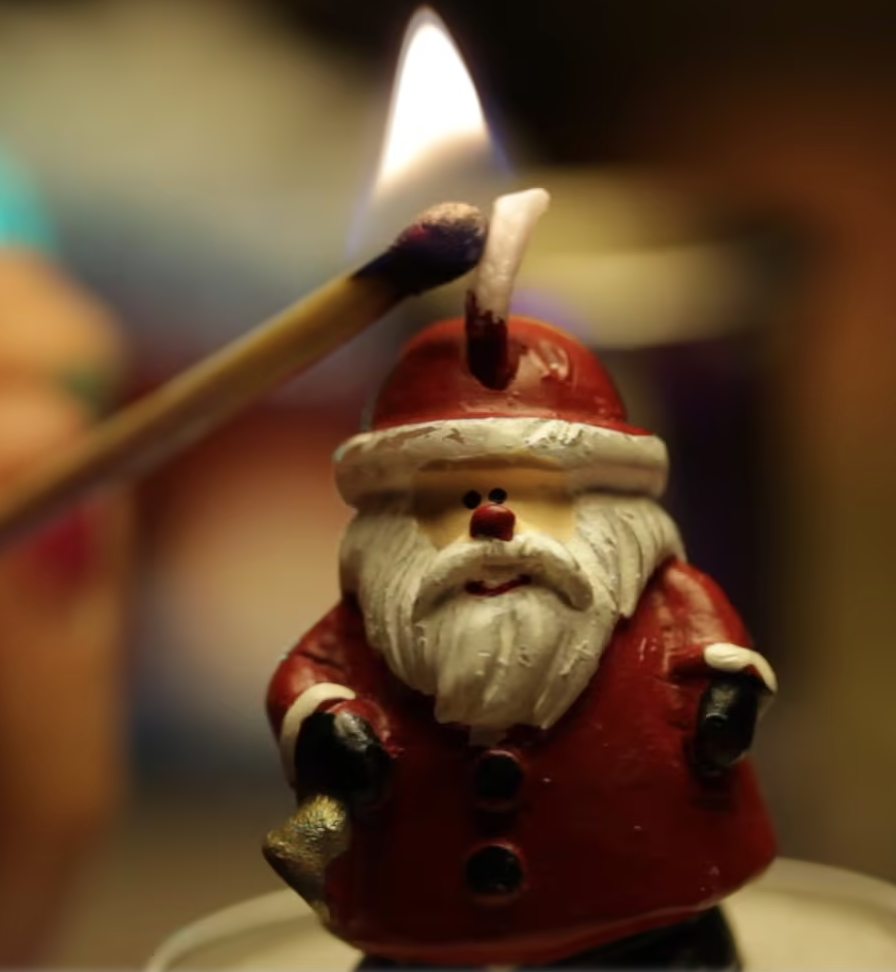 Santa Our daughter Greta remembers how she found out Santa wasn't real. A short film about memory, truth and lying, disappointment and loss. Co-directed by Carl Lee.
Dorothea Braemer: Director Carl J Lee: Co-Director
Join us for your 2022 Edition
Demetera 2022 will take place at Le Point Ephémère, one of the most vibrant cultural venues in Paris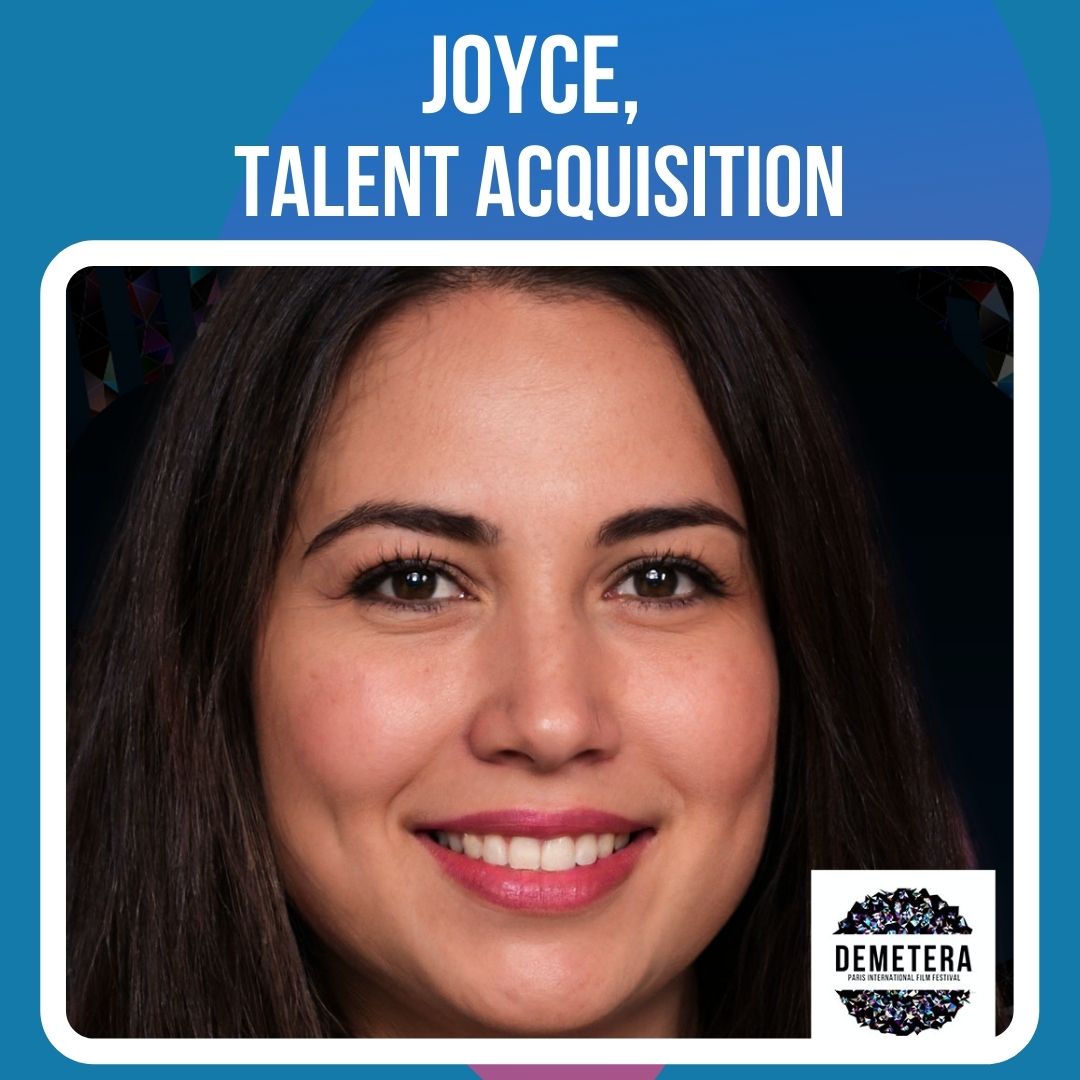 Want to join us for an extraordinary journey? Please drop us a line at contact@demetera.org